Russian election 2018: some want change, but Putin still cert to win
Vladimir Putin is expected to win a fourth term in office with 69 per cent of the vote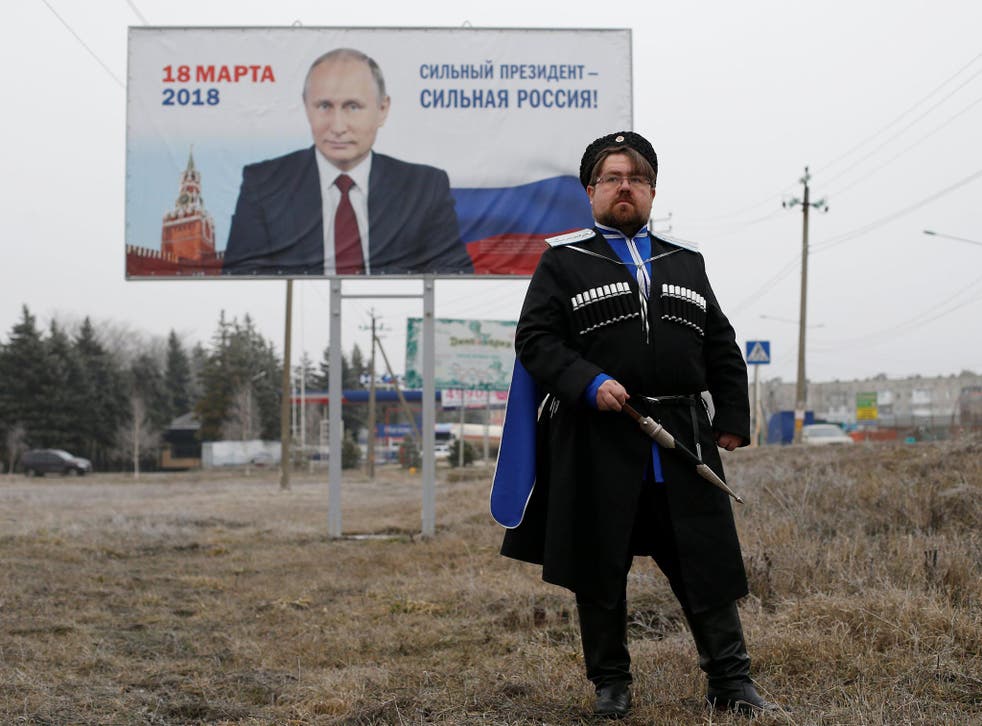 Most Russians intending to vote for Vladimir Putin in Sunday's election say stability is at the root of their faith in their candidate – though many young voters believe it's time for a change of leader.
Putin, 65, is expected to win a fourth term in office with 69 per cent of the vote, according to the latest survey by a state-run pollster.
Reuters correspondents and photographers who travelled around the country talking to voters ahead of the 18 March election found nothing to contradict expectation of an emphatic Putin victory.
In Crimea, participating in a Russian presidential election for the first time since the territory was annexed from Ukraine in 2014, engineer Andrei Lukinykh says Putin is the only candidate who can provide stability in tough times.
"As the saying goes, you don't change your horses mid-stream. Unlike the others, my candidate can provide the stability that's needed," Lukinykh says.
For Muscovite student Yulia Dyuzheva, economic progress during Putin's 17 years in office won him her vote.
"As a representative of the younger generation, I can say that for us, young Russians, all the doors are open. Everyone is able to grab the opportunities presented and make the most of themselves, in whatever town or region," she says.
But others believe Russia is ready for a change.
Russia goes to vote: a political portrait

Show all 15
Accountant Natalia Dementieva, also from Moscow, says she is casting a vote for TV personality Ksenia Sobchak – one of seven other candidates – because she supported more freedoms.
"Speaks the truth, openly," Dementieva explains. "She doesn't lie. She raises issues which are taboo under our government.
"The next generation to rule this country were born between 1982 and 1987. There's a lot of them and they don't remember what it was like in the Soviet Union. So they're less afraid."
Sobchak is expected to garner 2 per cent of the vote, according to a 9 March poll by the state-run Russian Public Opinion Research Centre.
That's less than the 3 per cent who plan to stay at home, some of whom may be heeding opposition leader Alexei Navalny's call to boycott the vote after he was barred from being on the ballot.
From the Communist Party, wealthy farm boss Pavel Grudinin, 57, is set for a stronger showing, at 7 per cent.
For Alexei Gruk, a mechanic from St Petersburg, voting for the Communist Party sends the signal that things need to change at home, but he wants Russia's foreign policy to stay the same.
"To hell with the sanctions," Gruk says. "So what if they don't bring foreign stuff here anymore? As if that means we have to give in. I don't care."
Nationalist firebrand Vladimir Zhirinovsky, a veteran lawmaker, is expected to garner 5 per cent of votes, according to latest polls, while liberal economist Grigory Yavlinsky should receive 1 per cent.
Reuters
Join our new commenting forum
Join thought-provoking conversations, follow other Independent readers and see their replies