Ukraine crisis: Russian fighter jet passes 'within feet' of Swedish surveillance plane over Baltic Sea
Swedish authorities claimed Russian aircraft have been acting 'aggressively'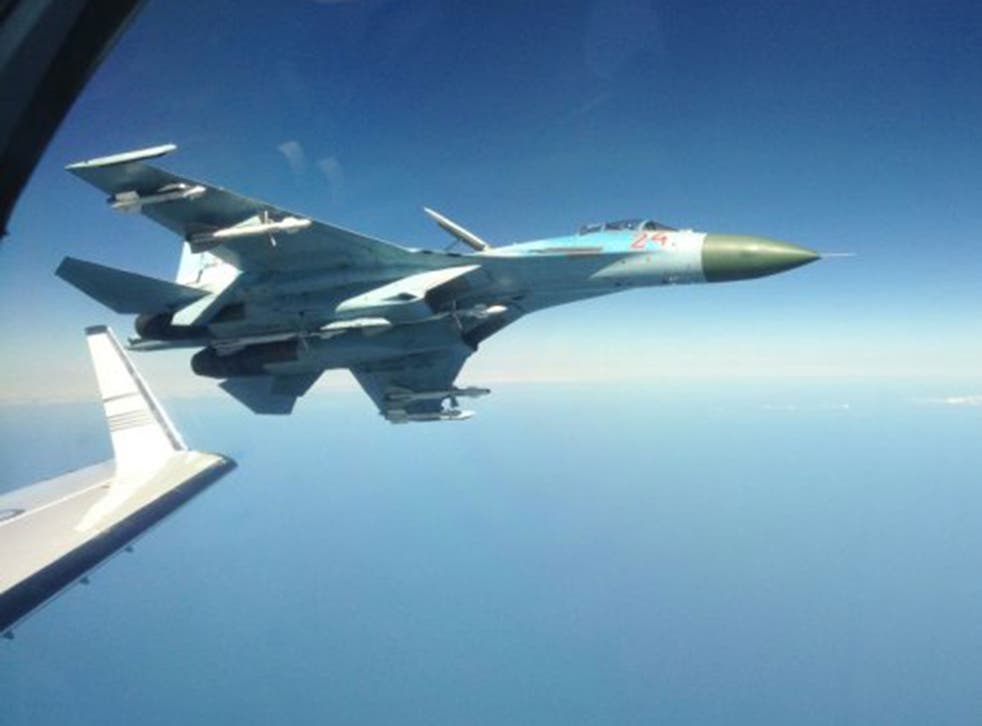 A Russian fighter jet has passed within feet of a Swedish plane over the Baltic Sea in an "unusually provocative" move, according to authorities.
Sweden's signals intelligence agency the FRA, also known as the National Defence Radio Establishment, and the country's armed forces have documented an increase in Russian military activity in the region.
The FRA released a statement on Thursday saying Russian fighter jets had approached Swedish surveillance aircraft "on several occasions" over the past six months.
A photograph of a Russian Su-27 fighter jet has been released, appearing to show it within just feet of the Swedish plane and rotated to show its armoury of missiles.
Lena Nyberg, director of the FRA, said: "In general, the military activity over the Baltic Sea has had seen a noticeable increase in recent years.
"Among other things, it has now taken the form of Russian fighter jets on several occasions behaving in a new and more provocative way."
The deputy director of operations for Sweden's armed forces, Anders Grenstad, said Russian activity in the area was being closely monitored.
"They are now showing behaviour that we haven't seen in previous years," he added.
"It's markedly more aggressive flying now."
The news follows revelations last month that two Russian Su-24 fighters had been detected flying in Swedish airspace to the south of Öland, sparking outrage from Swedish politicians.
The FRA gathers intelligence from the Baltic Sea to monitor the actions of foreign militaries and support the Swedish Air Force.
Russia and Sweden have previously been involved in several disputes in the region, most notably in the so-called Catalina affair of 1952.
Russian fighter planes shot down an unarmed Swedish aircraft over international waters, killing the eight crew on board, then targeted a plane sent to search for it days later.
The Soviet Government denied any knowledge of the attacks until 1991, despite the wreckage of one plane being found with shrapnel from Russian MiG ammunition.
Russia has not commented on Sweden's allegations.
Join our new commenting forum
Join thought-provoking conversations, follow other Independent readers and see their replies