Russian meteor strike that injured 1,200 people was US weapons test, claims politician
The meteor, which was travelling at around 33,000 mph rained down over the Ural Mountains last week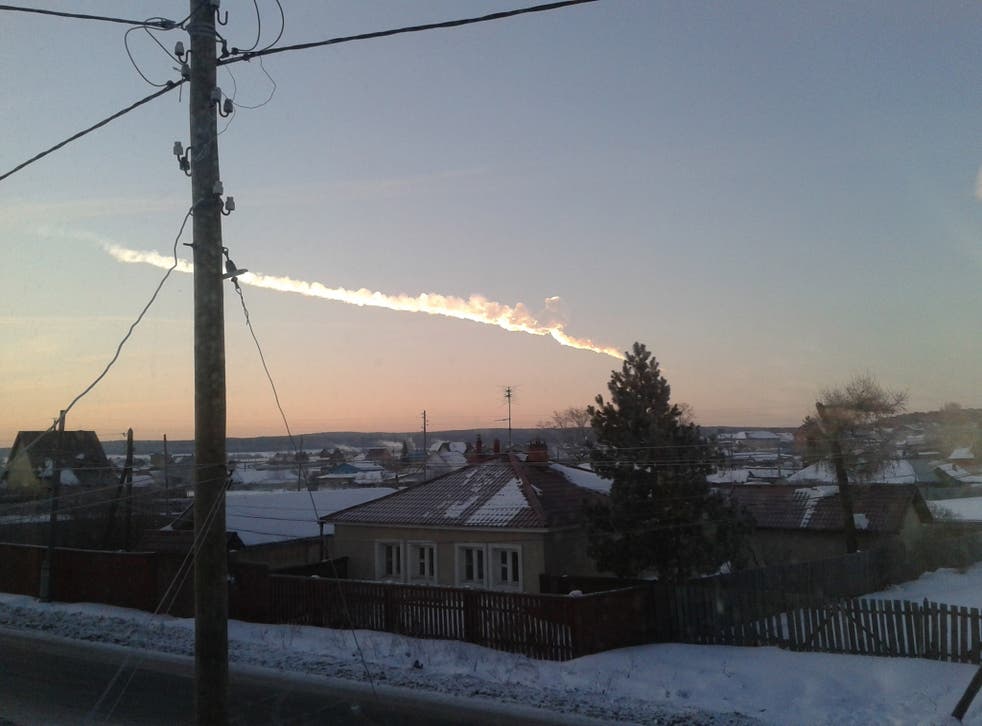 A meteor that rained down on central Russia last week, injuring up to 1,200 people, was in fact a US weapons test a prominent Russian politician has claimed.
In language echoing that of the Cold War, nationalist Russian lawmaker Vladimir Zhirinovsky, said: "Those were not meteorites, it was Americans testing their new weapons.
"John Kerry wanted to warn (Russia's Foreign Minister) Lavrov on Monday, he was looking for Lavrov, and Lavrov was on a trip.
"He meant to warn Lavrov about a provocation against Russia."
According to Zhirinovsky, who is perhaps more famous for fist-fights than physics, meteorites falling on Russia is an impossibility.
Referring to outer space Zhirinovsky said: "Nothing will ever fall out there, if something falls, it's people doing that. People are the instigators of wars, the provocateurs."
The meteor, which was travelling at around 33,000 mph rained down over the Ural Mountains. More than 1,000 people were injured when it hit smashing windows in 4,000 buildings over 50 acres in the Chelyabinsk region.
The statements from Zhirinovsky, through strident are, however, unlikely to trouble democratic relations between Russia and the US.
The politician is seen as a controversial and eccentric character because of his nationalist views.
As well as previously being involved in fist fights in the Russian parliament, last month he was pelted with sour cabbage during a press conference by a woman who accused him of "Ukrainophobia".
He had also previously been embroiled in a row with animal rights activists over the use of a donkey to pull a sleigh in a 30-second election video.
Contrary to Zhirinovsky's theories scientists said today they have found more than 50 tiny fragments of the meteor.
Viktor Grokhovsky, who led an expedition from Urals Federal University, said the meteorites plucked from the ice-covered Chebarkul Lake so far are less than a centimetre and had an iron content of about 10%.
Locals saw a big meteorite fall into the lake on Friday, leaving a six-metre-wide hole in the ice. Mr Grokhovsky said a meteorite up to two-feet across could eventually be found in the lake.
Russian health officials today raised the number of those injured from the meteor's arrival to nearly 1,500 people, with 46 of them still in hospital.
Join our new commenting forum
Join thought-provoking conversations, follow other Independent readers and see their replies