Russian policewomen to be disciplined for short skirts in crackdown on rising hemlines
New rules prohibit officers from wearing wrinkled items and combining uniforms with civilian clothing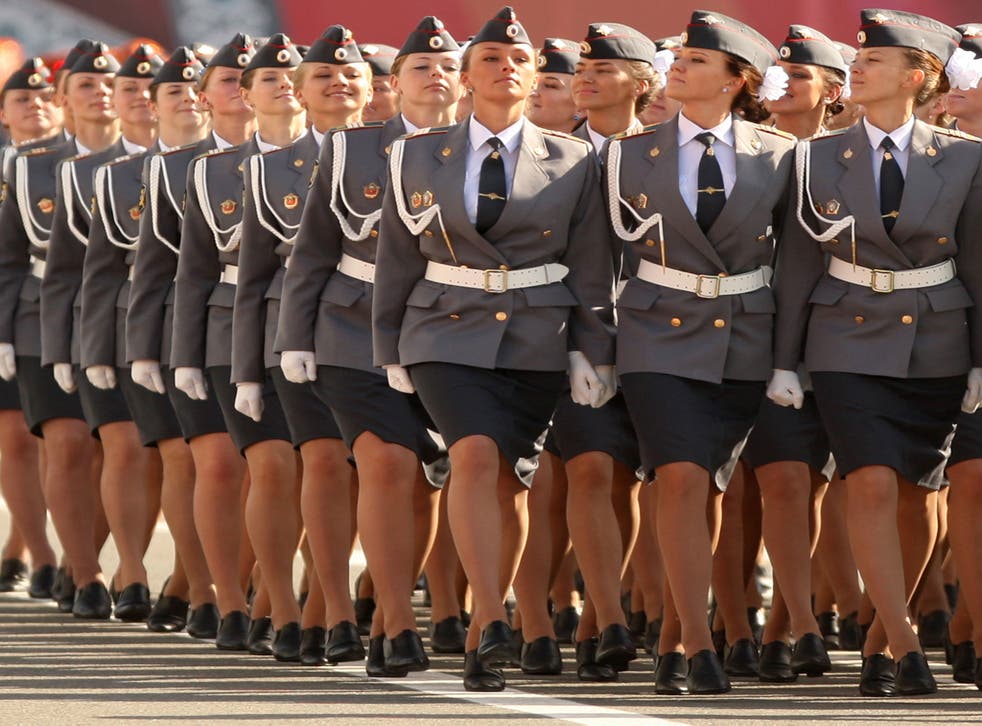 Russian criminals can expect to see a little less of the long legs of the law after authorities decided to ban short skirts and other uniform modifications, amid concerns over rising police hemlines.
According to the Moscow Times, the Russian Interior Ministry has launched a crackdown on modifications to uniforms after concerns over male officers cutting off their shirt sleeves and female officers shortening their skirts.
The new rules, which also prohibit officers from wearing wrinkled items, and combining their uniforms with civilian clothing, follow a decree from Sergei Gerasimov, the deputy interior minister.
According to the Izvestia newspaper, Gerasimov said: "When you meet people, the first thing you see is their clothing, and for a police officer fulfilling his duties, it is crucial to have a tidy and neat appearance."
"From time to time, we have seen instances of officers improperly wearing their uniforms. … Heads [of departments] must pay more attention to the appearance of their subordinates."
According to the paper he went on to warn officers that they should strictly adhere to uniform requirements.
A striking image purporting to show radical uniform modifications in the town of Yekaterinburg appeared on Twitter, but was met with claims it was fake as they appeared to show officers in high heels.
Mikhail Pashkin, chairman of the coordination council of the police officers' union, told the Moscow Times that he saw no reason to complain over the shortening of skirts.
"Perhaps the girls want to get married", he said.
Join our new commenting forum
Join thought-provoking conversations, follow other Independent readers and see their replies