Russian town 'terrorised' by hungry bears due to shortage of food in surrounding forests
The bears have been on the rampage in the town for a month in search of food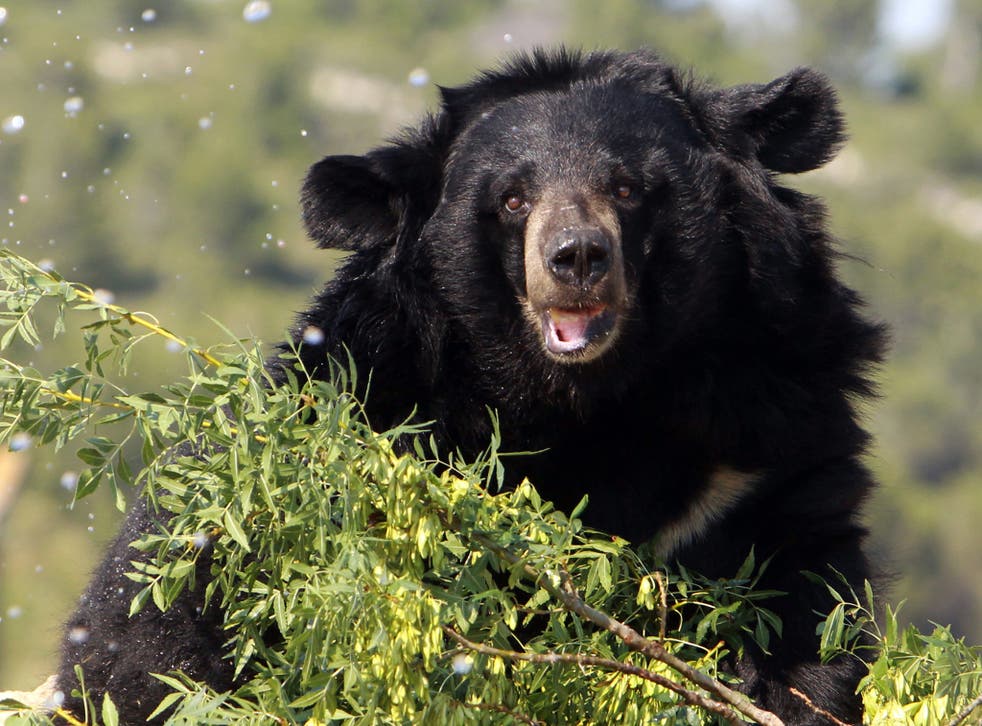 A gang of more than 30 bears on the rampage in a Russian village have left its residents terrified to leave their homes.
Up to 36 Asian black bears have been at large in Luchegorsk, close to the Chinese border, for a month, having attacked locals and reportedly even killed one man, the Siberian Times has reported.
The bears, eight of which are believed to have been killed by police using their handguns, are circling the town in search of food due to problems with acorn and nut supplies in the surrounding forests.
The population of bears has reportedly increased significantly in the region in the last five years, meaning there is not enough food to go around.
One resident likened the bears to "army units".
"Our hunters say that they looked at the area from a helicopter – there are crowds of these bears, like army units," the witness told the newspaper.
Loudspeaker messages are warning people "not to leave your houses for your own safety".
Attacks on people have included a man's arm being savaged while he was out walking his dog.
Although the police are shooting the bears, using their car sirens to scare them away, and the fire brigade are using their hoses to force the bears away, residents have claimed that the authorities have been slow to respond.
The Asian black bear - whose Latin name is Ursus thibetanus - is a medium-sized mammal commonly found in the Himalayas, northern India, Korea, north-eastern China, and in the far east of Russia where Luchegorsk is situated.
Although mainly herbivores, the bears can be very aggressive towards humans and are known to trap and kill them.
Author Rudyard Kipling described them as "the most bizarre of the ursine species".
Join our new commenting forum
Join thought-provoking conversations, follow other Independent readers and see their replies