Russian warship fires 'warning shots' at Turkish vessel in Aegean Sea clash
The Russian defence ministry said it took action to prevent a collision after the vessel ignored warning calls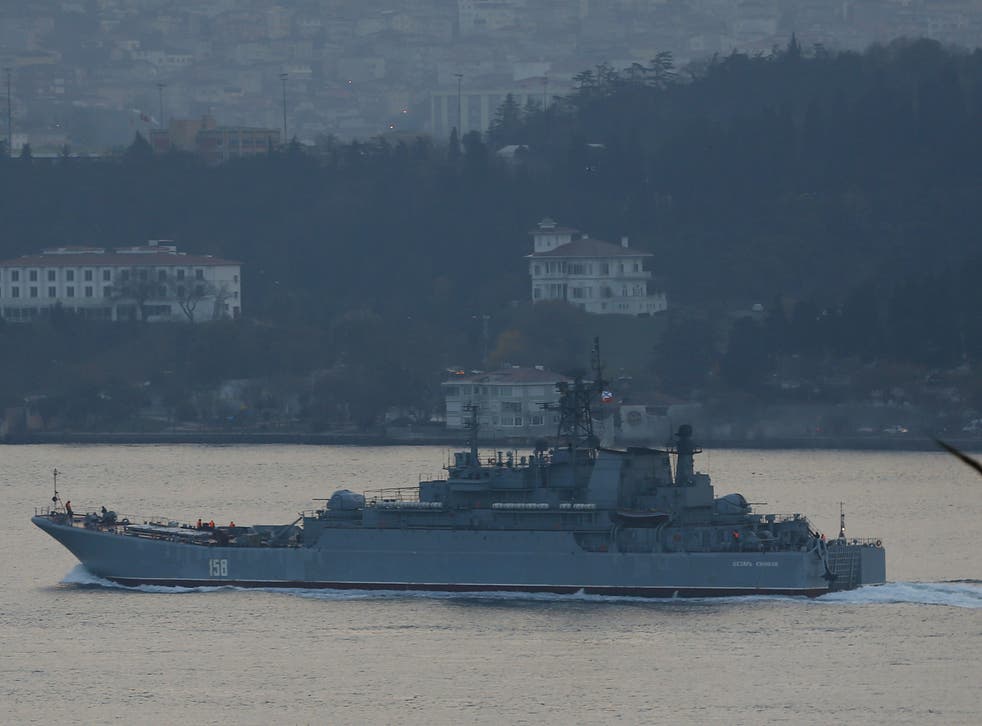 A Russian destroyer has fired warning shots at a Turkish vessel in the latest clash between the two countries in the Aegean Sea, officials have said.
The Russian Defence Ministry told reporters it had summoned the Turkish military attache over the incident, which according to Russian media reports involved a Turkish fishing vessel.
According to the Interfax news agency, the destroyer Smetlivy fired shots after the Turkish vessel ignored repeated warnings it was on a collision course for the warship. It said the boat sharply changed its course after shots were fired, at its closest passing within 540m of the Russian ship.
Tensions between Moscow and Ankara have been heightened since a Turkish jet downed a Russian bomber along the Syrian border last month.
"Russian Deputy Defense Minister Anatoly Antonov has summoned the military attaché of the Turkish embassy in Russia in connection with the incident in the Aegean Sea," the ministry said in its statement.
Russian President Vladimir Putin, who called the downing of the plane a "stab in the back", has since imposed economic sanctions on Turkey as a retaliatory measure.
Earlier this month, Turkey complained to Russia over an incident in which a Russian sailor was pictured brandishing a rocket launcher on the deck of a naval ship passing through Istanbul.
Join our new commenting forum
Join thought-provoking conversations, follow other Independent readers and see their replies