Saint-Denis raid: Church raided by police after two 'terrorists' die at apartment
Police were filmed breaking the door of the church down hours after two terror suspects died in a raid on an apartment in the Paris suburb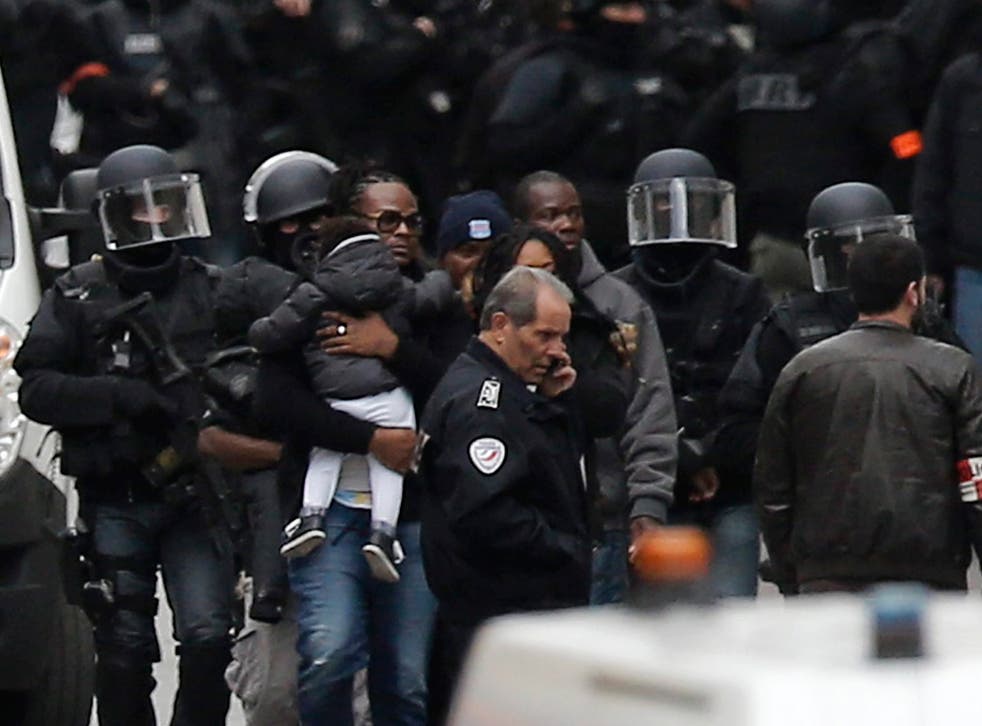 Police suspected that cache of weapons could be inside a church being raided in Saint-Denis, sources say, but the alert turned out to be a false alarm.
Officers were seen trying to break down the door to the historic Église Saint-Denys-de-l'Estrée this morning, hours after two suspected terrorists died in a nearby apartment.
Le Monde reports that the incident was a "false alarm" and that police had left the church empty-handed.
A female suicide bomber blew herself up at around 4.30am local time and a man was reportedly killed in a gunfight with police.
Seven other suspects have been arrested and are having their blood and DNA taken by police in efforts to identify them.
As the investigation continues, armed police and soldiers have moved out of the raided apartment and forensics are going in to take fingerprints.
In pictures: Saint-Denis raid

Show all 33
François Molins, the Paris prosecutor, told a press conference that the raid was targeting Abdelhamid Abaaoud, the Belgian suspected "mastermind" of the attacks that killed 129 people in Paris on Friday night.
He said it was impossible to confirm whether he was among the people killed in the operation.
Join our new commenting forum
Join thought-provoking conversations, follow other Independent readers and see their replies