Saint-Denis raid: Terror suspects were 'planning attack on La Defense business district in Paris'
A female suicide bomber blew herself up during this morning's police operation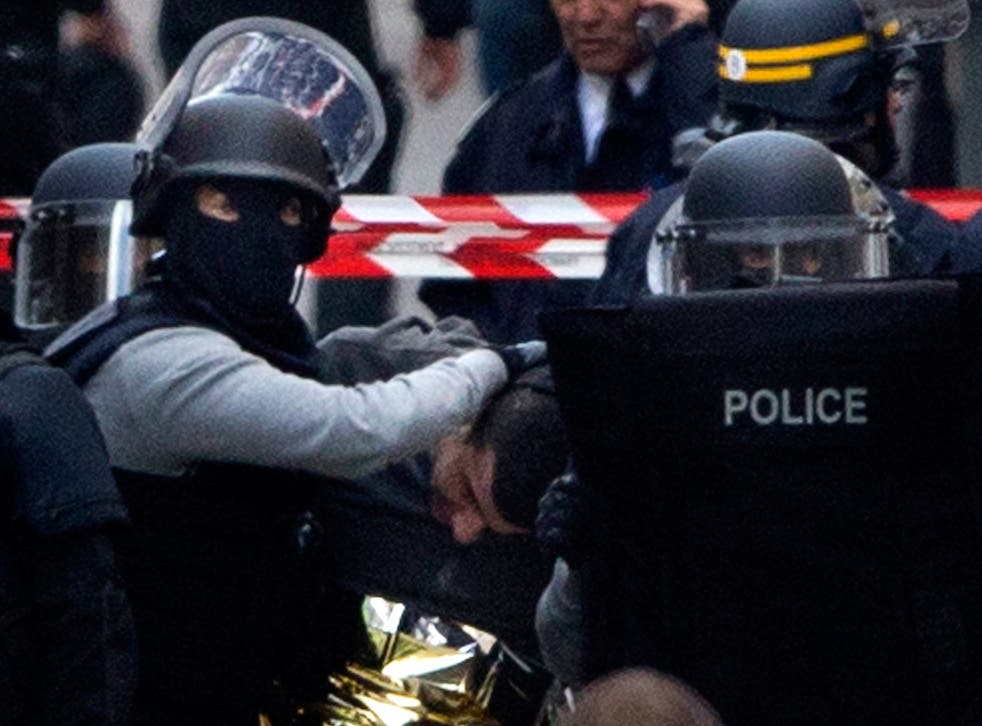 A suspected terror cell arrested during a huge police operation in Saint-Denis this morning may have been planning an attack on Paris' business district.
A female suicide bomber blew herself up as armed officers raided an apartment in the suburb before dawn and another suspect was reportedly shot dead during a gun battle.
Reuters reported that a source close to the investigation said the operation was sparked by intelligence suggesting extremists were planning an attack on the La Defense area of the French capital.
Gunfire heard in Saint-Denis during raids
The RTL radio station also cited a police source saying the group was about to carry out new attacks as early as Thursday in La Defense.
Reporting that the female suicide bomber who died this morning made a phone call shortly before detonating her vest, the website it suggested there was "potential contact with accomplices".
Police have not confirmed the claims.
A French soldier was stabbed in the neck in La Defense in 2013 by an Islamist extremist who "wanted to attack a representative of the state". The victim survived.
Footage showed the sound of explosions and gunshots ringing out as terrified local residents were ordered to stay in their homes at around 4.20am local time.
Seven other suspects have been arrested - three men from inside the flat, a man and woman hiding in rubble, the man who rented it out and his friend.
In pictures: Saint-Denis raid

Show all 33
The Paris prosecutor confirmed the raid was targeting Abdelhamid Abaaoud, the Belgian suspected "mastermind" of the attacks that killed 129 people in Paris on Friday night, but there has been no confirmation he was inside the apartment at the time.
French channel BFM TV managed to interview the man who owns the apartment in rue du Corbillon to the suspects before he was arrested.
He said he rented it out to two people from Belgium, adding; "A friend asked me to host two of his mates for a few days. I was asked to help and I gave it, I was not aware that they were terrorists."
He was then handcuffed and taken away by police.
Join our new commenting forum
Join thought-provoking conversations, follow other Independent readers and see their replies