Salah Abdeslam charged with 'terrorist murder' over Isis Paris attacks but will fight extradition to France
A man known under the alias Amine Choukri was charged with the same offence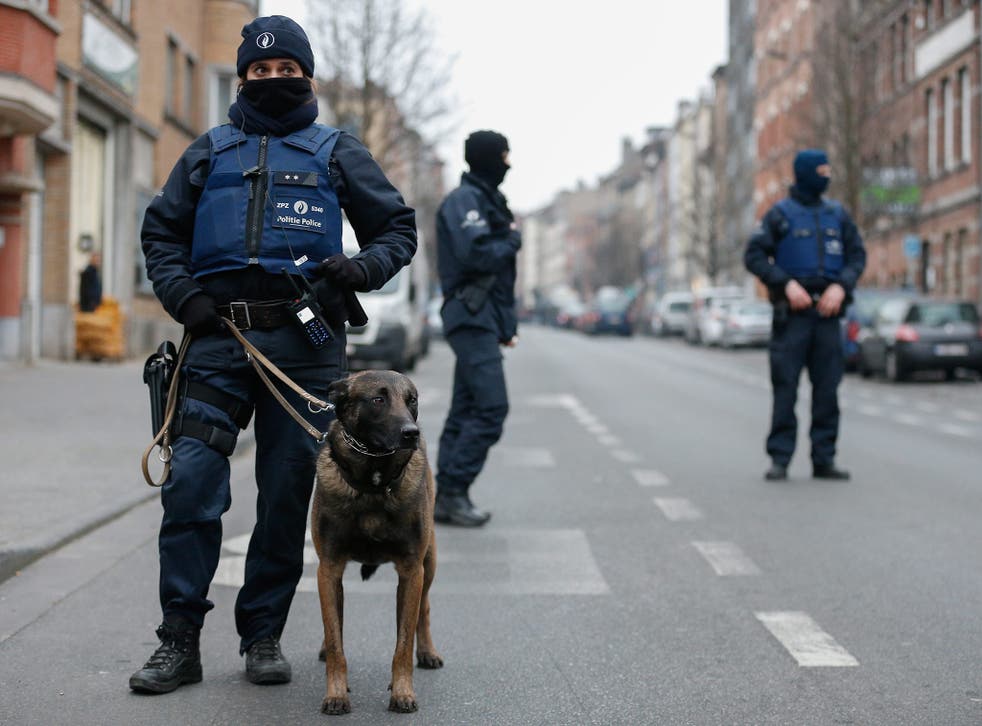 Salah Abdeslam has been formally charged in connection with the Paris attacks as French authorities attempt to have him extradited from Belgium.
"He is cooperating with Belgian authorities," his lawyer Sven Mary told reporters in Brussels. "I can tell you that we will refuse the extradition to France."
Francois Hollande had previously said that he expected Abdeslam to be sent to France to stand trial as "soon as possible", while the Belgian federal prosecutor said the suspected Isis facilitator would be transferred "sooner or later".
Paris attacks suspect caught
Abdeslam has been charged with "participation in terrorist murder and participation in the activities of a terrorist organisation", a statement from the Belgian federal prosecutor said.
The 26-year-old was caught on Friday after more than 120 days on the run when police raided a flat just metres from his former home in Molenbeek.
He was shot in the leg but was discharged from hospital on Saturday morning and taken into police custody in Brussels.
The precise role of Abdeslam, a former small-time criminal who helped run his brother's bar in Molenbeek, is unclear but he is suspected of helping manufacture explosives, hiring cars, renting hideouts and transporting jihadists for the 13 November attacks.
Investigators believe he drove three suicide bombers to the Stade de France before travelling to the 18th arrondissement and abandoning the hire car in Place Albert Kahn.
Isis' initial claim of responsibility listed an attack in the district that never materialised, and a suicide vest later found in a bin in Montrouge fuelled speculation that Abdeslam had violated orders and fled Paris for Brussels.
The trail went cold until Tuesday, when Belgian and French police stormed what they believed was an empty terrorist safe house in the district of Forest.
But they were met by a hail of bullets from a militant armed with a Kalashnikov and "riot gun", who was shot dead as two suspects fled across surrounding rooftops.
In pictures: Paris attacks

Show all 25
A search of the flat resulted in the recovery of Abdeslam's fingerprints on a glass, convincing authorities that he was still in Brussels, and the renewed search led police to a house just metres from his former home in Molenbeek.
A police marksman shot him in the leg during a raid at 4.40pm on Friday, while a suspected accomplice, known by his alias Amine Choukri, was also arrested and has been charged with the same offences as Abdeslam.
Three members of the family hiding the fugitives were detained. Abid A has since been charged with participation in the activities of a terrorist organisation and hiding criminals, Djemila M has been charged with hiding criminals but has not been put in custody and a third person, named as Sihane A, was released without charge.
Interpol is calling on countries to be vigilant at their borders amid warnings that more of Abdeslam's accomplices may try to flee after his capture.
Additional reporting by agencies
Join our new commenting forum
Join thought-provoking conversations, follow other Independent readers and see their replies