Salah Abdeslam: Suspicious pizza order 'led police to Paris attacker's hideout' at Molenbeek flat
Armed police reportedly burst into his Molenbeek hideout to find him eating the takeaway with a family and friends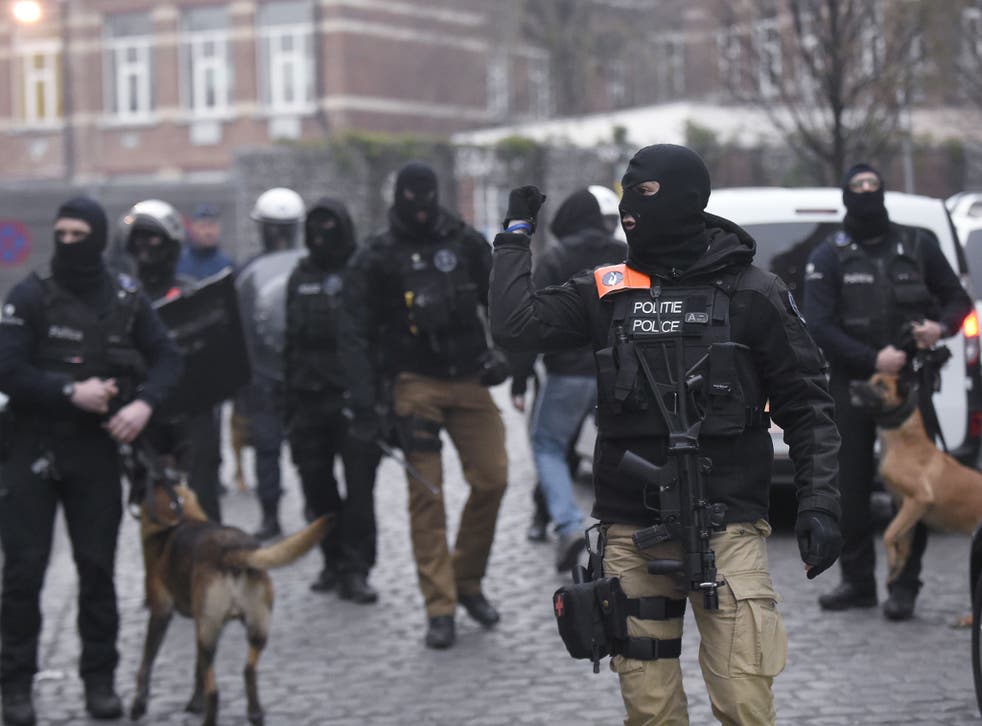 After evading one of the world's biggest manhunts for more than 120 days, Salah Abdeslam was eventually tracked down because of a dirty glass and a suspiciously large pizza order, it has been reported.
The last surviving Paris attacker appears to have been hiding in plain sight in Brussels since 14 November, when he was given a lift to the city by friends and disappeared.
The trail went cold until Tuesday, when Belgian and French police stormed what they believed was an empty terrorist safe house in the district of Forest.
Paris attacks suspect caught
But they were met by a hail of bullets from a militant armed with a Kalashnikov and "riot gun", who was shot dead as two suspects fled across surrounding rooftops.
A search of the flat resulted in the recovery of Abdeslam's fingerprints on a glass, convincing authorities that he was still in Brussels, and the renewed search led police to a house just metres from his former home in Molenbeek.
During a stake-out of the home on Rue Quatre-Vents, police came increasingly convinced that residents were hiding a larger group of people there.
But their suspicions were only confirmed when a woman made an unusually large pizza order, Politico reported, leading armed officers to discover her sitting down for tea with two friends, several children and Abdeslam.
A police marksman shot him in the leg during the raid at 4.40pm, while a suspected accomplice, known by his alias Amine Choukri, was also arrested.
Three members of the family hiding them, named only as Abid A, Sihane A and Djemila M were detained.
"Choukri", who also held a fake Syrian passport in the name of Monir Ahmed Alaaj, was fingerprinted in Germany alongside Abdeslam in Germany on 3 October and the prints were also found in a safe house used by the Paris attackers in Auvelais.
His forged passport and Belgian identity card were found after Tuesday's raid in Forest, suggesting he may have been one of the men who fled, leaving Kalashnikov loaders and a large quantity of ammunition behind.
In pictures: Brussels shooting

Show all 9
The last remaining prime suspect known to be on the run is Mohamed Abrini, who was filmed at a petrol station with Abdeslam two days before the Paris attacks.
Another wanted man known under the alias Soufiane Kayal has not yet been identified.
The precise role of Abdeslam, a former small-time criminal who helped run his brother's bar in Molenbeek, is unclear but he is suspected of helping manufacture explosives, hiring cars, renting hideouts and transporting jihadists for the 13 November attacks.
Investigators believe he drove three suicide bombers to the Stade de France before travelling to the 18th arrondissement and abandoning the hire car in Place Albert Kahn.
Isis' initial claim of responsibility listed an attack in the district that never materialised, and a suicide vest later found in a bin in Montrouge fuelled speculation that Abdeslam had violated orders and fled.
The 26-year-old, whose brother Brahim blew himself up outside a restaurant during the massacres, was a friend of ringleader Abdelhamid Abaaoud and may have become radicalised after meeting him in prison while serving a robbery sentence.
He will now face police questioning and fast-track extradition to France after being discharged from hospital with his bullet wound.
Eric Van der Sypt, the Belgian federal prosecutor, said Abdeslam may have been hiding out in the flat for weeks or even months.
Francois Hollande, the French President, warned that more arrests will come as authorities try to dismantle a network involved in the attacks that appears to be much larger than originally suspected.
Additional reporting by agencies
Join our new commenting forum
Join thought-provoking conversations, follow other Independent readers and see their replies