Salah Abdeslam: Who is the 'gay' Isis fighter who fled the Paris attacks?
Jihadist 'shot and wounded' by police in Brussels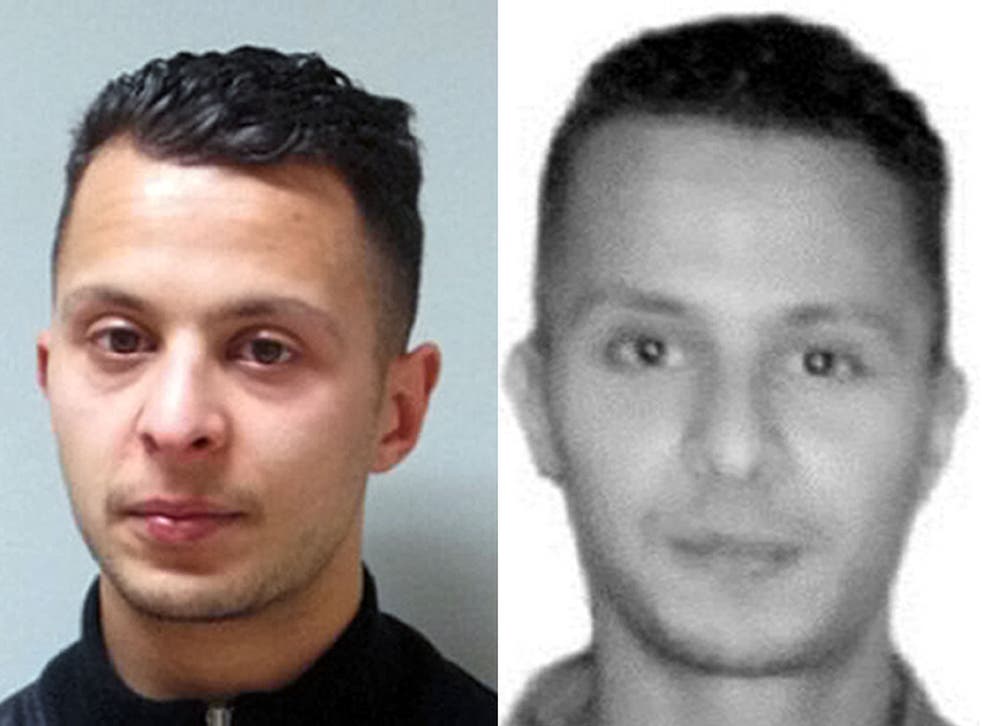 Paris attack suspect Salah Abdeslam has been shot and wounded in a Brussels anti-terror raid.
The 26-year-old - who alleged helped plot the attack which killed 130 people in the French capital in November - was reportedly injured but alive following the raid in the Brussels district of Forest on Tuesday where four police officers were injured.
Police have confirmed they found Abdeslam's fingerprints as well as his DNA on a glass, French and Belgian media report.
Tony Connelly, from Irish TV channel RTE, quoted an anonymous Belgian police source claiming one of the gunman killed in Tuesday's raid "sacrificed himself" to allow Abdeslam time to escape.
Abdeslam may have been one of them men who escaped the raid on Tuesday but officials have not confirmed whether he was present.
Who is he?
Abdeslam was born in Brussels in 1989 to parents originally from northern Morocco.
According to Belgian newspaper, Le Derniere Heure, he burnt down the family home at the age of 14 .
Prior to the attack he was known for smoking joints and hanging out at the bar owned by his brother Brahim - who blew himself up at the Stade de France during the attacks.
After the attack, residents in the neighbourhood said that this clean-shaven local boy who liked motorbikes and football could never have carried out the attacks.
Suspect captured in Paris raid
One of Abdeslam's friends from Molenbeek told The Independent he could "never, ever, ever have imagined it could be the same person [he] knew".
Abdel Ben Alal said: "We chatted and talked about school and sports. I didn't see any sign of hatred in him whatsoever".
Abdeslam also reportedly liked to frequent gay bars and was reportedly seen in one in central Brussels just weeks before the attacks.
The bartender of the club, Julien, told the Sunday Times: "We had him down as a rent boy, he was always hanging out with that kind of crowd".
So what drove him towards Isis?
Isis, which claimed responsibility for the multiple attacks on a football stadium, concert hall and several restaurants, regards homosexuality as evil and has released videos of militants throwing gay people off buildings.
Adulterers are decapitated and drinking and smoking is met with maiming and flogging.
It is unclear how a man who was possibly gay himself and a regular drug user would have been attracted to this way of life.
Despite this, Abdeslam has been identified as having a key role in renting the two cars used by the attackers and to have participated in the assault on restaurants near to the Bataclan theatre.
He is also believed to have taken road trips to Austria and Hungary in September - allegedly to pick up the attacks' ringleader, Abdelhamid Abaaoud, to bring him to Paris.
Abaaoud is believed to have been a childhood friend and five years ago the pair were jailed for armed robbery. They may have been radicalised in prison.
Abdeslam's brother Brahim was also caught in Turkey earlier in 2015 after attempting to travel to Syria.
After the attack on the restaurants, it appears Abdeslam and his brother went to the Stade de France to blow themselves up but only Brahim went through with the plan.
Abdeslam reportedly dumped his vest in the southern Paris suburb of Montrouge which was found ten days later, before disappearing.
Where did he go?
Abdeslam is reportedly one of just two men linked to the Paris attacks who managed to escape.
He bought a telephone SIM card at a shop in the 18th arrondissement in northern Paris one hour after the attacks and used it to call two friends in Brussels to rescue him.
He then walked through the city for nearly nine hours before being picked in Châtillon – an inner suburb on the opposite side of the city – at around 7am.
A deposition by one of the friends who collected him said they had last seen him in the Schaerbeek area of northern Brussels the day after the attacks.
The world mourns Paris attacks - in pictures

Show all 25
After that where he went is unclear. A Spanish newspaper reported he was driving through Europe in a Citroen Xsara and intelligence services suggested he was hiding from Isis as well as intelligence agencies after failing to complete his "martyrdom".
Despite this, at the end of November a source close to the Parisian investigation said he was likely to have fled to Syria.
Whether he returned to Brussels or never left is currently unclear.
Join our new commenting forum
Join thought-provoking conversations, follow other Independent readers and see their replies