The island off mainland Denmark that wants to be free of fossil fuels within 15 years
The island will run completely off green energy 20 years ahead of the rest of the country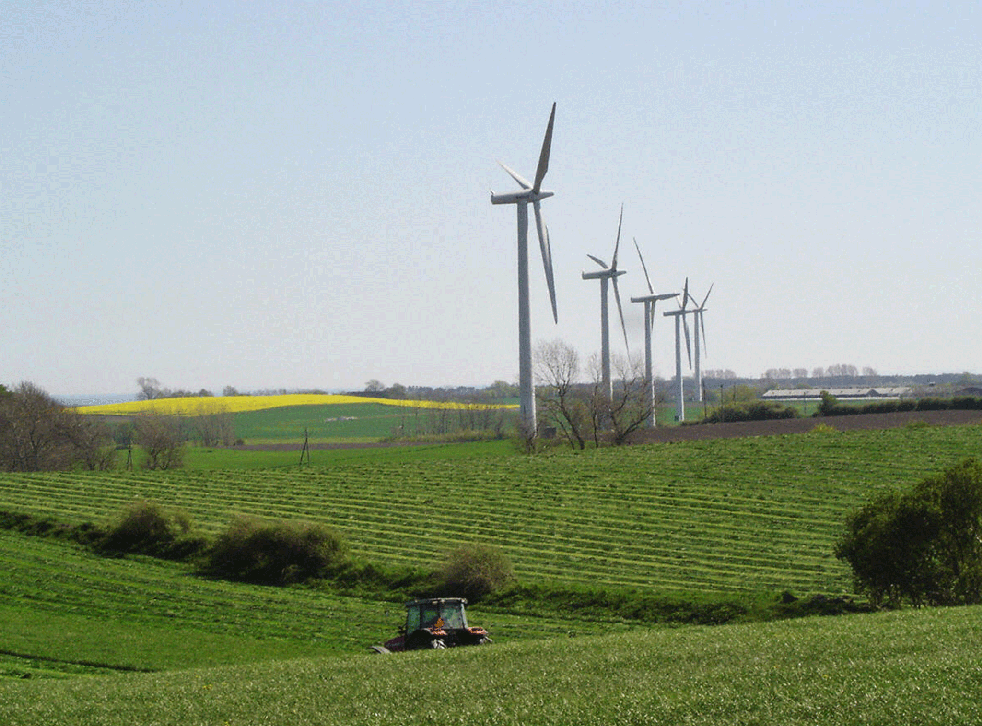 It's been hailed as the community with no carbon footprint that could be the inspiration to solving the world's energy crisis.
And now a tiny island off mainland Denmark can continue with its quest to become 100 per cent free of fossil fuels following a dispute over funding with the Danish government.
In 1997, Samso (population c.3,600) won a government-sponsored contest to create a model community for renewable energy, sourcing all its electricity from a combination of wind, solar and geothermal energy.
Yet proposed budget cuts to green funding by the Danish government this year threatened to stop the islanders' plans to make their community run completely fossil-fuel free.
It's getting hot up here: Why Greenland sees global warming as a way to gain independence...and make money

Show all 9
And in October, the Danish government dropped Samsø from its list of grant receipts - despite the island hosting between five and six thousand international guests who came for "green energy inspiration".
But now the government has made a U-turn on the policy, according to the Local, pledging 7.5 million kroner (£674,000) to the cause of being a "fossil free island" by 2030.
This would make Samsø fossil-fuel free at least 20 years before the same target must be reached by the rest of the country.
Soren Hermansen, director of the Samsø Energy Academy, said the renewed funding was a sign that the island was "onto something".
"It's certainly a relief. It's fantastic, that we can continue. We have perspective that go above and beyond our current means, and are thinking several years ahead," he told The Local..
"It's also a sign that we're onto something - there was broad support for the pledge."
Yet in other areas of green energy policy, Denmark has been accused of losing its crown as a world leader.
Lars Christian Lilleholt, the climate minister, said in August that a 37 per cent reduction in carbon emission levels, rather than 40 per cent, would be sufficient.
And his government recently announced that it would phase out tax breaks on electric cars.
Green energy group Climate Action Network gave the Danish government the mocking "Fossil of the Year" award at the Paris conference talks.
Join our new commenting forum
Join thought-provoking conversations, follow other Independent readers and see their replies