Sarkozy ignores ratings blow as he promises reform
French President tells voters 'urgent' action will be taken to restore ailing economy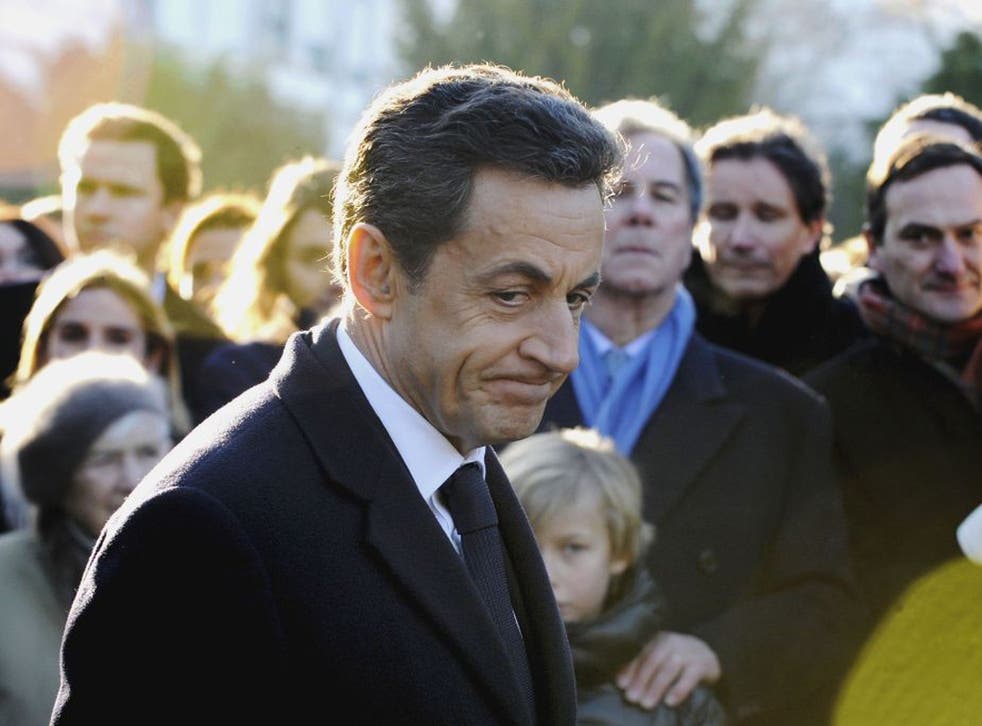 President Nicolas Sarkozy promised yesterday to make an "important" statement to the French people about plans for "urgent" economic reform – but made no mention of the country losing its coveted AAA debt rating.
In his first public appearance since the ratings agency Standard & Poor's downgraded French sovereign debt on Friday, Mr Sarkozy sought to appear unfazed by what opponents insist is a personal calamity. "I will speak to the French people at the end of the month to tell them about the important decisions that must be taken without delay," he said. "I will tell them we can recover from the economic crisis but only if we have the collective will to reform our country." He made no reference to "ratings agency" or "AAA".
On Saturday, François Hollande, the Socialist challenger to Mr Sarkozy and the front-runner to win the presidential election in the spring, tried to drape the albatross of the ratings downgrade firmly around Mr Sarkozy's neck. "It is not France that has been downgraded but the policies [of the President]," he said. "For the first time, since ratings of sovereign debt began, France is no longer equal with Germany. We are no longer in the first division."
Standard & Poor's had "punished the failures" of a five-year presidential term, which left France with a high budget deficit, a high trade deficit and no growth, Mr Hollande said.
The Prime Minister, François Fillon, retorted that Mr Hollande was "even more wrong than usual" and invited him to submit his own "all-taxing and all-spending" government programme for rating by Standard & Poor's.
Most political commentary in France has broadly agreed with Mr Hollande: the downgrade is a personal calamity for Mr Sarkozy and a serious blow to his chances of re-election in the two rounds of voting on 22 April and 6 May.
The President's domestic and European policy for the past year has been driven by a determination to maintain the AAA rating and to preserve France's status as part of the solution to the eurozone debt crisis, not part of the problem. Yesterday, he chose nonetheless to act as if nothing much had happened. For the past four years, he said, he had been warning the French people of the seriousness of a global "economic crisis" which "may be the worst for a century". This was a challenge which must be faced with "courage, calm and unity", he said, not with "exaggeration" or "agitation and overreaction".
Join our new commenting forum
Join thought-provoking conversations, follow other Independent readers and see their replies