Scottish village in Italian Alps where residents wear kilts and play bagpipes
Adolofo Nicolussi: 'Our town was colonized by the surviving mercenaries who were traipsing over the Alps after fighting the nearby battle of Pavia'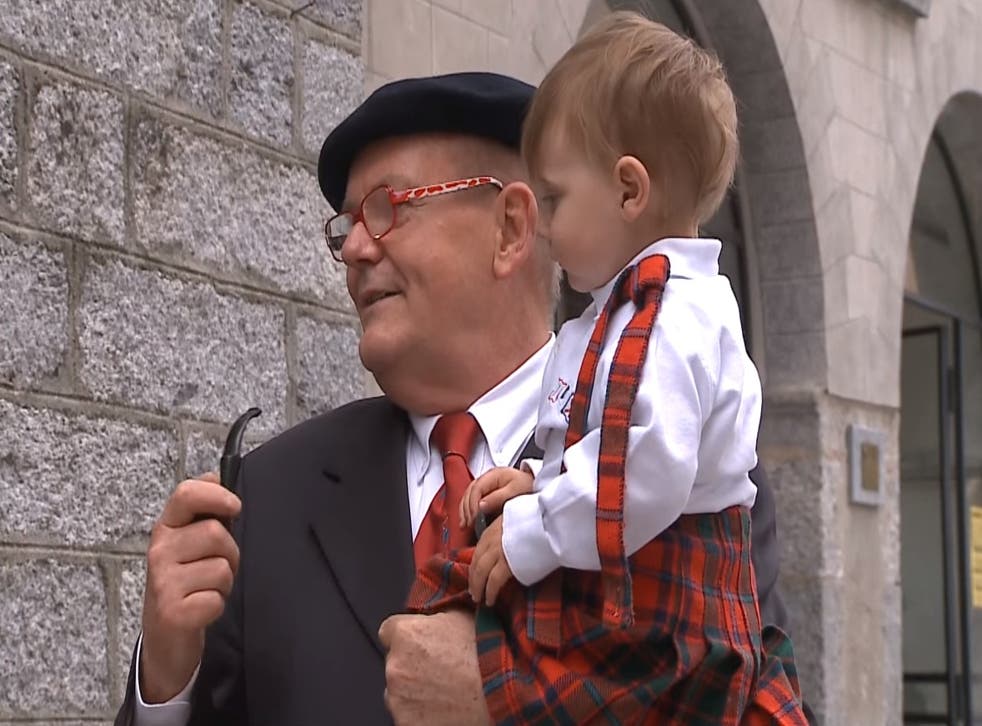 An Italian village in the Alps has been so heavily influenced by the Scottish that bagpipes, kilts and strong dialects dominate the culture of its 200 inhabitants.
Gurro, in the Italian region of Piedmont, is populated by the descendants of Scottish soldiers.
According to local legend, they arrived in the village after fleeing the Battle of Pavia, which took place from 1521 to 1526, with severe blizzards forcing many of them to relinquish their travels and settle there in the hills.
And, to this day, Gurro is proud of its Scottish links.
According to news site The Local, when Italy played Scotland in Saturday's Six Nations rugby game, Gurro's residents were feeling divided.
"But most of us support Scotland, especially in the rugby, and we were pleased they won," Adolofo Nicolussi, a volunteer in the village's ethnographic museum told the site.
Alessandro Giovanella/YouTube
He said: "Our town was colonised by the surviving mercenaries who were traipsing over the Alps after fighting the nearby battle of Pavia.
"They say that over the winter they had fallen so in love with the mountains, which reminded them of their native Highlands, that they decided to stay come spring.
"Over the years many of our youngsters have been fascinated by this aspect of our history and have made trips to Scotland.
"We also get quite a few curious Scottish visitors each year, who come to see if the stories are true.
"Around 40 women in the town wear their kilts all the time nowadays but it hasn't really taken off among the men."
A Scottish Association bar serves as a welcome centre for visitors, The Local reports.
"Residents also have a strange, incomprehensible dialect and penchant for playing bagpipes full-blast," it says.
"Even some of their surnames, including Gibi, Pattriti and Donaldi, are just Italianised forms of Gibbs. Fitzpatrick and MacDonald."
Join our new commenting forum
Join thought-provoking conversations, follow other Independent readers and see their replies