Serial killer reveals why he struck at Toulouse school
'Scooter assassin' tells police he targeted children out of frustration after failing to find soldier he planned to kill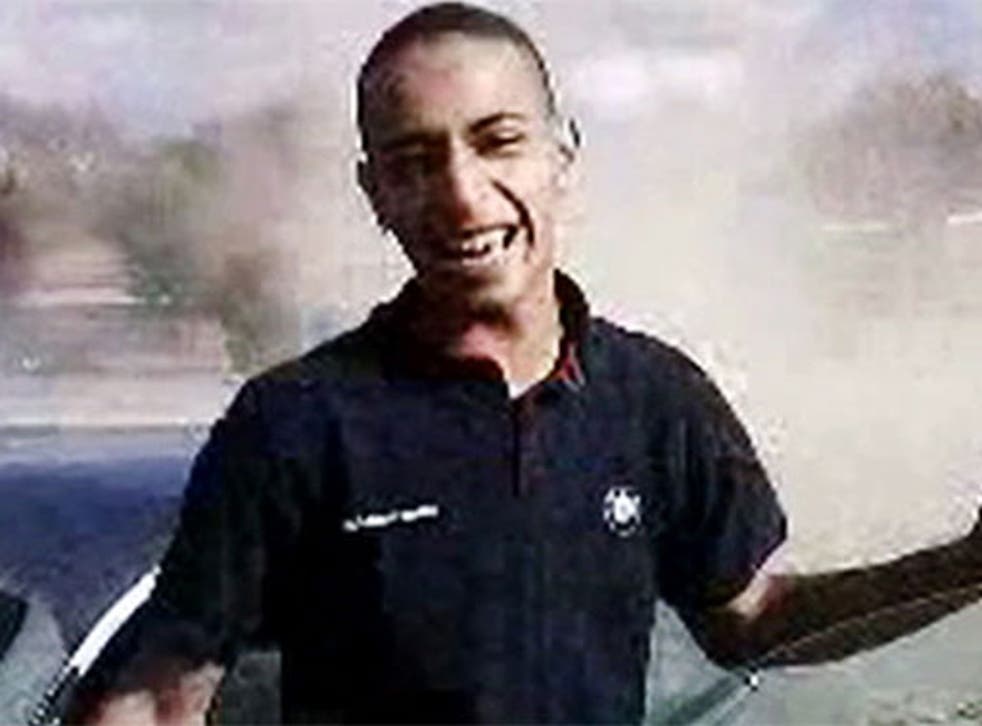 The suspected killer who attempted to "bring France to its knees" was still defying a besieging army of police officers early today in a ground-floor flat in a quiet suburb of Toulouse.
Three loud explosions, probably stun grenades, illuminated the night sky just before midnight but authorities insisted no attempt had yet been made to seize Mohamed Merah, 23, believed to be the "scooter assassin" who murdered seven people in eight days.
In an attempt to crank up the psychological pressure, street lights in the district were turned off last night and powerful spot lights turned on to Merah's flat. Members of an elite police squad were said to have penetrated the upper stories of the building.
The young man, who repulsed a first raid in the early hours of yesterday, wounding two police officers, gave but then broke a string of promises that he would surrender. French authorities insisted all day that they were determined to capture him alive.
Merah, born in Toulouse of Algerian parents, told police negotiators he had murdered three small Jewish children, and a teacher, outside a school on Monday to "revenge Palestinian children". However, he also, chillingly, told police that he had attacked the school in a random act of frustration after he failed to locate a soldier to continue his series of street killings of off-duty paratroopers.
Merah claimed that he was acting under "general orders" from al-Qai'da to "bring France to its knees" in retaliation for the French military presence in Afghanistan. He boasted to his besiegers that they had interrupted his plans to murder another off-duty French soldier yesterday morning, after three similar, scooter-borne killings in Toulouse and nearby Montauban last week.
His older brother, Abdelkader Merah, 29, was arrested yesterday, suspected of having helped to plan the murders. Other family members were also in custody.
French authorities congratulated themselves yesterday on bringing an abrupt end to Merah's reign of terror in south-west France. They said he was identified as the likely killer, and then traced him to a flat in the Rue Sergent Vigné in eastern Toulouse, through old-fashioned detective work and modern surveillance methods. More than seven million phone calls and internet connections had been studied, they said.
Awkward questions may yet be asked, however, about why police and security services did not catch Merah earlier – and certainly before Monday's horrific killings outside a Jewish school 3km from yesterday's siege. Both the Merah brothers had been on French internal security watch lists since 2008.
They were among the first suspects to be identified after the initial scooter murder last Sunday week, when an off-duty soldier was shot dead in a car park a kilometre from the Rue Sergent Vigné.
The Paris chief prosecutor, François Molins, in charge of the investigation, said last night that the Merah brothers were among scores of other possible suspects and were not finally identified and located until Tuesday evening.
A computer, used to send an email to lure the first victim to his death, was found to have come from the older Merah brother's computer. The other breakthrough came when a Yamaha dealership in Toulouse reported that one of the Merah brothers – probably Mohamed – had contacted them last week. He asked the dealership how he could deactivate the anti-theft satellite location device of a high-powered Yamaha T-Max scooter. He also mentioned casually that he had just repainted the machine white.
A scooter of that kind – originally black then white – had been used in all three attacks last week and on Monday. The scooter dealership passed on the name of its client to police on Tuesday morning.
Questions will also be asked about the botched attempt to capture Merah early yesterday. Officers of the elite RAID squad attacked his flat in an ochre-coloured council block in one of the quietest residential districts of Toulouse. They were met with a hail of bullets, wounding one officer in the knee and another in the shoulder. Another failed attempt to storm the flat was made two hours later.
At 9am, the district shook when police blew up a Renault car identified as belonging to the Merah brothers and said to be packed with arms.
From then on, the siege settled into a holding pattern with Merah promising to surrender and then failing to do so. All residents of the Belle Paule block of flats were evacuated via a fire-engine ladder. Electricity and water supplies were cut off.
Locals, shocked that France's most wanted man had been in their midst, gathered to gape with the world's press behind barriers. "They should just have shot him," said one woman. "You don't try to arrest people like that. You just kill them."
Another local woman added: "No, that's just macho nonsense. Of course they must arrest him. That is the democratic way. That's what we stand for."
Timeline: How trail led police to jihadist on their doorstep
11 March A French soldier, is shot dead near the Toulouse airport.
15 March Two more soldiers, including Abel Chennouf, are killed in Moutauban, 30kms north of Toulouse.
19 March A teacher and three children, are killed at Jewish school in Toulouse.
Yesterday, 3am (French time) About 300 police sweep through central Toulouse, about a mile and half from the school. Shots are exchanged between officers and a man believed to be Mohamed Merah.
8am Merah throws a Colt 45 pistol from his window. It is believed to be one of those used in the killings.
8:18am France's Interior Minister, Claude Guéant says Merah will turn himself in during afternoon.
10:16am Mr Guéant says that the suspect "was followed for several years" by France's secret service.
1:22pm Officials cut off gas and electricity to apartment where Merah is holed up.
3:20pm Le Figaro reports that Merah was preparing to kill an identified soldier hours after police surrounded flat.
4:45pm Police say they have made "several attempts" to enter the flat, but have been repelled by gunfire.
7:40pm Street lights are switched off in the besieged neighbourhood in what is seen as preparation for an assault.
10:30pm Three explosions are heard from the apartment. Officials later say they "were moves to intimidate the gunman".
11:50pm Calm returns to he neighbourhood. Sources suggest negotiations between the suspect and the police have resumed.
Join our new commenting forum
Join thought-provoking conversations, follow other Independent readers and see their replies