Icelandic Prime Minister facing calls to resign over leaked details of offshore company
Mr Gunnlaugsson has said no rules were broken and denied that he or is wife had benefited financially from his conduct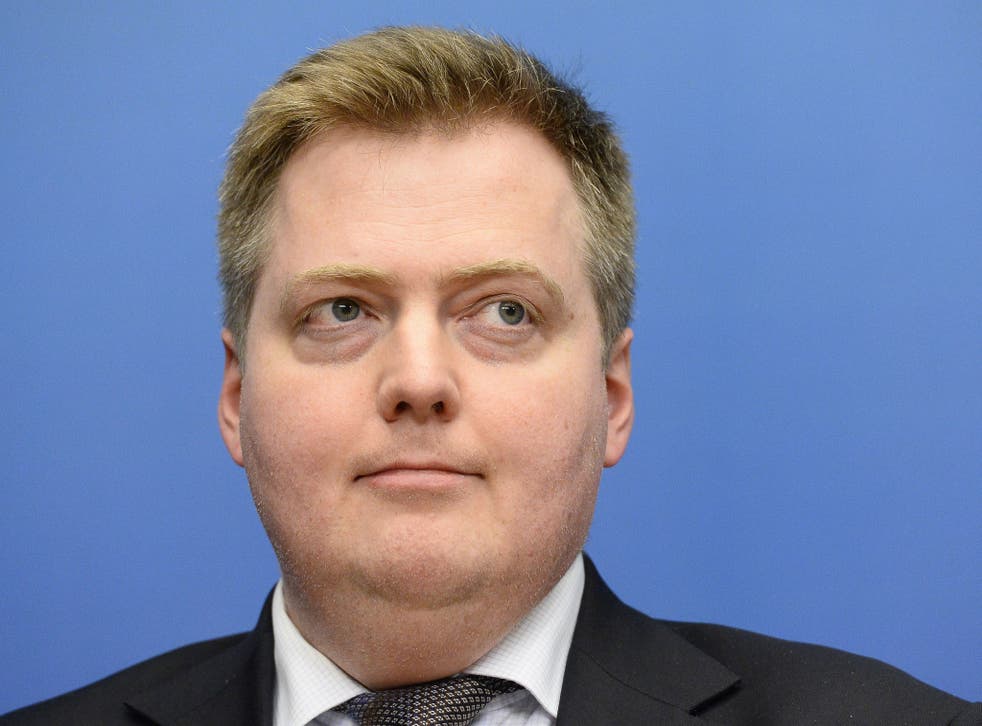 The Icelandic Prime Minister is facing calls to resign after leaked documents revealed financial arrangements which one former minister said risked making Iceland look like a "banana republic".
The files reveal that Sigmundur Gunnlaugsson purchased a company called Wintris in 2007 with his wife but failed to declare this as an interest when he became an MP in 2009. Mr Gunnlaugsson then sold his 50 per cent of Wintris to his wife for $1, or 70p, just eight months later.
A document signed by his wife in 2015 shows the company was used to invest millions of dollars which they had inherited.
What are The Panama Papers?
Former Icelandic prime minister Jóhanna Sigurðardóttir said Mr Gunnlaugsson would have to resign if he was unable to regain pubic trust. Mr Gunnlaugsson has said no rules were broken and denied that he or is wife had benefited financially from his conduct.
Former finance minister Steingrímur Sigfússon told The Guardian the Prime Minister's actions could make his country "look like a banana republic". He added: "No one is saying he used his position as Prime Minister to help this offshore company, but the fact is you shouldn't leave yourself open to a conflict of interest. Nor should you keep it secret."
Mr Gunnlaugsson became Prime Minister in 2013 and has been involved in negotiations about the country's banks which could affect the value of the bonds held by Wintris.
Join our new commenting forum
Join thought-provoking conversations, follow other Independent readers and see their replies