Silvio Berlusconi's messenger to the Mafia Marcello dell'Utri seized in Beirut after going on the run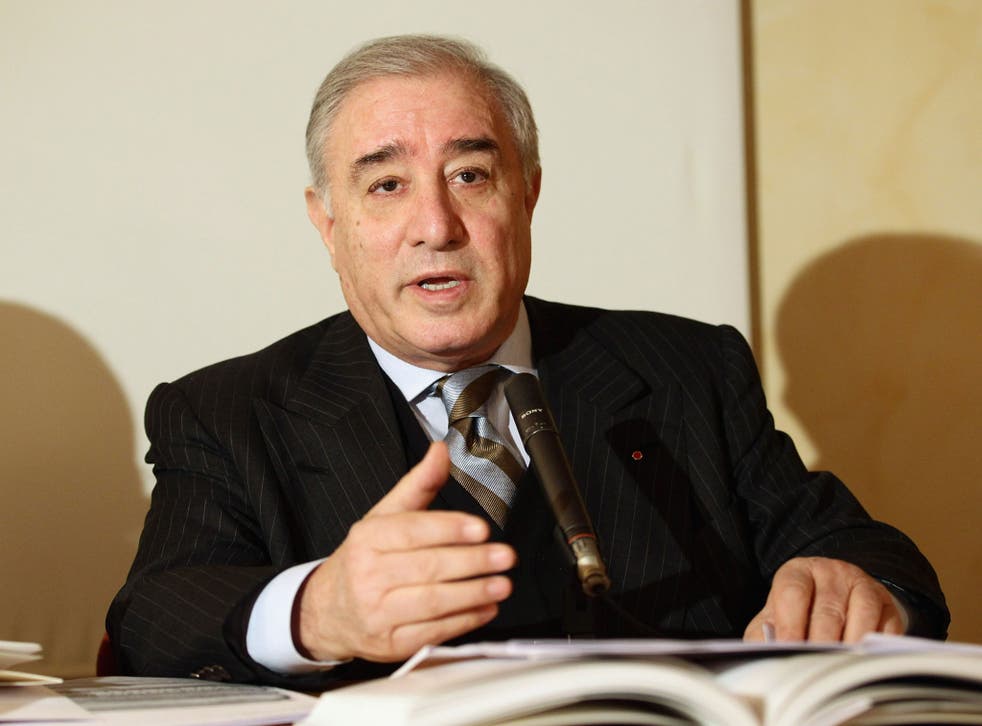 The man widely believed to have been ex-premier Silvo Berlusconi's go-between with Cosa Nostra – the Sicilian Mafia – has been seized in Beirut by Interpol agents after appearing to flee Italy days ahead of a Supreme Court ruling in which he may be sentenced to seven years in prison for Mafia association.
The dramatic capture of Marcello dell'Utri, the former senator, provides a reminder of the mogul's murky past, even as judges in Milan are debating which form of community service Berlusconi should be dealt for his tax fraud conviction in August last year.
Dell'Utri was traced to the five-star Hotel Phoenicia through use of his credit card and mobile phone.
The Interior Minister Angelino Alfano announced that Dell'Utri, 72, was being held in a Lebanese police station, adding that extradition proceedings would be started "immediately". Italy's Supreme Court of Cassation is due decide tomorrow whether or not to uphold the ex-senator's seven-year sentence for Mafia association.
In September last year Palermo's appeals court upheld an earlier ruling that Dell'Utri was guilty of links with the Mob. It issued a 476-page report setting out how Dell'Utri functioned as Berlusconi's key emissary with Cosa Nostra for 20 years. Around 40 former Mafia members have given evidence that the Palermo-born politician and businessman was Berlusconi's key emissary with Cosa Nostra.
As far back as 1974, Dell'Utri hired the high-level Cosa Nostra figure Vittorio Mangano to work as the "stable master" in Berlusconi's Arcore villa. It is widely believed that Mangano's presence was to deter other criminal groups from kidnapping the mogul's children, and that Berlusconi chose – or was obliged – to launder millions pounds of mob money.
A variety of explanations has emerged to explain Dell'Utri's sudden flight to the Middle East. Dell'Utri, in a statement issued through his lawyer, Giuseppe di Peri, said on Friday that he had left the country for medical tests and some rest after undergoing an angioplasty a few weeks ago.
After Dell'Utri was arrested on Saturday in the possession of €30,000 in cash, his lawyer denied he had fled justice: "It goes against logic to think that Marcello dell'Utri decided to escape Italian justice by fleeing to a country where he used his own passport," he said.
Corriere Della Sera reported that Dell'Utri had been making use of his time abroad to arrange business deals that looked to invest millions of euros of Berlusconi's money.
Berlusconi, however, has claimed that he had sent Dell'Utri to Lebanon at the request of Vladimir Putin, in order to help Amine Gemayel, a former Lebanese President.
The pair appear utterly loyal to each other. Two years ago when Dell'Utri appeared on the verge of a jail sentence for his Mob links, Berlusconi offered to buy to the Dell'Utri villa for twice its market value. Italian media speculated that the €21m purchase was to smooth over the effects of seven years of incarceration.Dell'Utri also has a spot in the tycoon's Arcore mausoleum.
Join our new commenting forum
Join thought-provoking conversations, follow other Independent readers and see their replies