Six British tourists charged with indecent exposure for skinny dipping in historic Roman Fountain of the Naiads
It is illegal to jump into Rome's fountains and the offence carries a fine of up to €200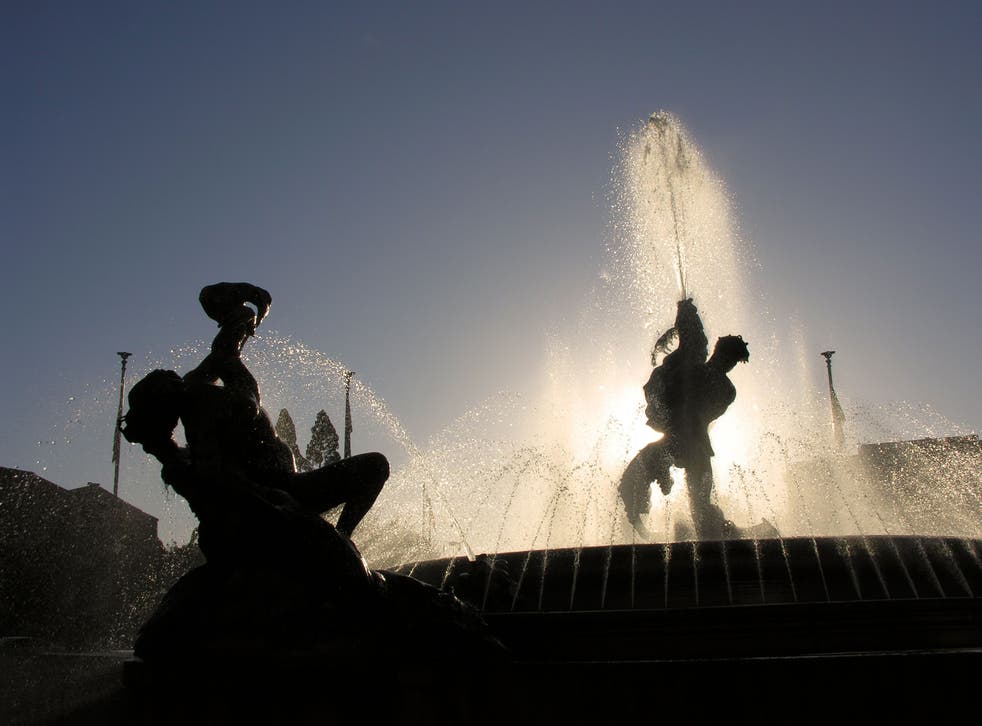 Six British tourists have been fined by police in Rome and charged with indecent exposure after they were caught frolicking naked in one of the city's historic fountains.
Four men and two women, aged from 25 to 49, stripped naked and leaped into the Fountain of the Naiads in the Piazza della Repubblica in the early hours of Sunday morning, the Local reported.
The tourists, who were reportedly drunk at the time, were filmed as they roamed around the historic monument. In footage obtained by the MailOnline the men in the group are seen frolicking naked while the two women appear to be in their underwear.
One bystander told the publication the tourists were in the fountain for about half-an-hour "singing and shouting" before police arrived, by which time a crowd had gathered to take pictures and film the scene.
The six now face trial for an obscene act in a public place and could face up to three years in prison, though legal experts told the publication their conviction is likely to be suspended, the MailOnline reports.
It is illegal to jump into Rome's fountains or to throw rubbish into them, carrying a fine of up to €200 (£148) in addition to any police charges, the Local states.
This is not the first time a tourist has been fined for questionable public actions in Italy; in November last year a Russian man was fined £16,000 and handed a four year suspended sentence for carving a giant letter 'K' onto the walls of the Colosseum.
Just months later two women were caught carving their initials into the ancient building before taking a selfie, while in May this year two tourists managed to break off a piece of a priceless Italian statue which smashed to the floor as they climbed it in order to take a selfie.
Join our new commenting forum
Join thought-provoking conversations, follow other Independent readers and see their replies