Six Ukrainian soldiers killed in rebel attacks on first anniversary of uprising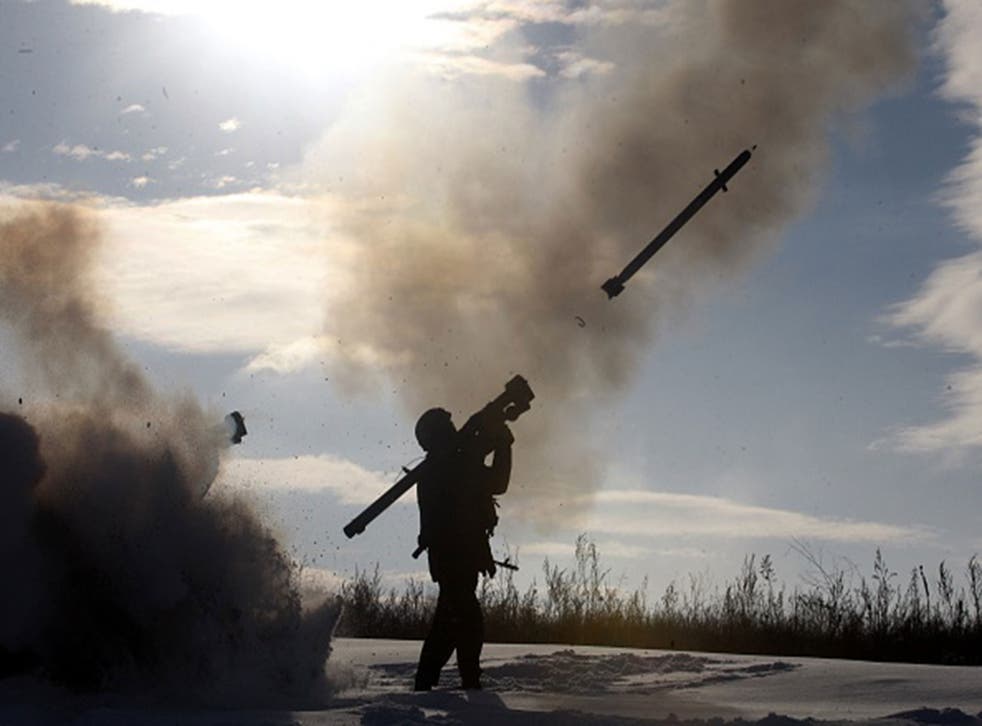 As the crisis in Ukraine reaches its first anniversary this weekend, six members of the Ukrainian armed forces have today been killed.
The latest casualties of the crisis come after the deaths of three Ukrainian servicemen in a landmine explosion on Saturday aggravated tensions.
Four servicemen were killed in a separatist attack today, when their vehicle was hit by a shell fired by Russian-backed rebels as they drove across a bridge in the government-held town of Schastye.
In a separate incident less than an hour later, a landmine exploded under a military vehicle at Shyrokyne, killing two soldiers and injuring a third.
This weekend marks the first anniversary of the rebellion against Kiev's pro-western rulers, and although a ceasefire, brokered by Ukraine, Russia, Germany and France, has technically been in force since mid-February, deaths are reported almost daily among Ukrainian soldiers, civilians and rebels.
Read more: Dogs ate bodies in aftermath of Ukrainian battle
Vladimir Putin health fears
However, large swathes of the east of the country, including the cities of Donetsk and Luhansk, are currently under the control of the rebels and there are fears they could be preparing to try to take Mariupol, a city of half a million people.
The status of the separatist-minded regions, whose leaders have proclaimed 'people's republics', remains disputed, and the rebels appear unlikely to allow Ukrainian elections to be held there later this year.
More than 6,000 Ukrainians have been killed in the last year, in a crisis which has seen Kiev accuse Russia of arming and supporting the rebels, whilst the west has backed Ukraine and brought economic and financial sanctions against the former Soviet-superpower.
Join our new commenting forum
Join thought-provoking conversations, follow other Independent readers and see their replies