Strauss-Kahn on vice-ring charges
Former head of IMF is released on €100,000 bail as lawyer defends 'libertine activity'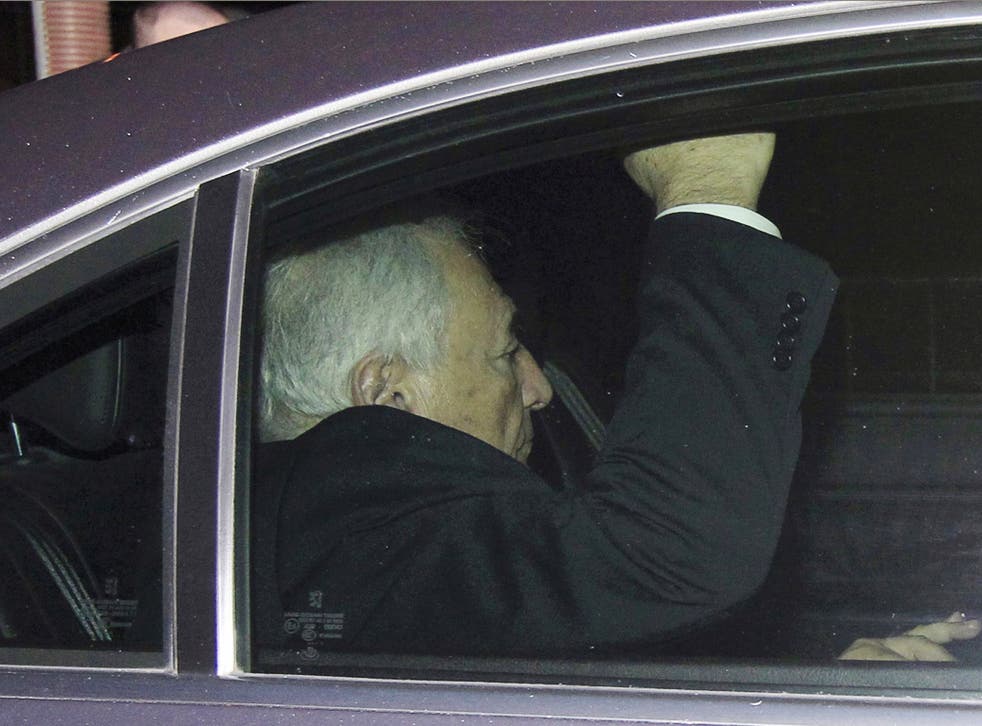 Dominique Strauss-Kahn's lawyer said it was wrong for his client to be prosecuted for "simple libertine activity" after he was charged with helping to run a prostitution ring last night.
The former head of the International Monetary Fund – who quit his post last year over charges, later dropped, alleging he sexually assaulted a hotel maid in New York – denies a charge of "aggravated procurement in an organised gang".
Mr Strauss-Kahn was released on a €100,000 (£83,000) bail last night. He is understood to have admitted that he attended orgies in what has been dubbed the "Carlton Affair", named after the hotel in which the sex parties took place. But Mr Strauss-Kahn maintains that he was unaware prostitutes were involved.
The case also revolves around suspicions that some of his business associates were among those running the ring and were misusing corporate funds while doing so.
He had already been held for 48 hours by the team investigating the case last month, when it was understood that the possible charges were "complicity in pimping in a vice ring," which could carry a sentence of up to 20 years. Another member of his legal team, Richard Malka, said: "Mr Strauss-Kahn is finding himself, in large part because of his fame, thrown to the butchers."
Mr Malka added: "He firmly declares that he is not guilty of these acts and never had the least inkling that the women he met could have been prostitutes."
The man known as "DSK" was questioned by prosecutors in Lille for eight hours yesterday, before being driven away in a car.
The charges against him are, for the moment at least, merely preliminary; under French law, suspects are handed these when authorities believe a crime has been committed but they need more time to carry out their enquiries. He is expected to be questioned again in the northern French city on Wednesday.
The developments will not help Mr Strauss-Kahn's case in the US. A New York court is due to begin considering tomorrow whether he should benefit from diplomatic immunity.
Nafissatou Diallo, the maid at the centre of the storm which saw Mr Strauss-Kahn drop out of the running for the French presidency, has continued her fight in a civil action.
The criminal case against the French politician was dropped in August, when the authorities decided that Ms Diallo's evidence could not be relied upon due to her having previously lied about her immigration status and given inconsistent accounts of her actions following Mr Strauss-Kahn's alleged assault.
However, he faced other accusations in the wake of the New York incident, including one from French reporter Tristane Banon who said that he had tried to rape her during an interview in 2003. He countered that he had merely tried to kiss her.
Although prosecutors believed that there would have been enough evidence to press charges against him of sexual assault, the long gap between the alleged incident occuring and Ms Baton coming forward led them to decide that the statute of limitations precluded a prosecution.
Join our new commenting forum
Join thought-provoking conversations, follow other Independent readers and see their replies