Sweden raises threat level to 'high' as security officials say they are hunting suspected terrorist
Swedish officials said threat level increase was in part due to recent Paris attacks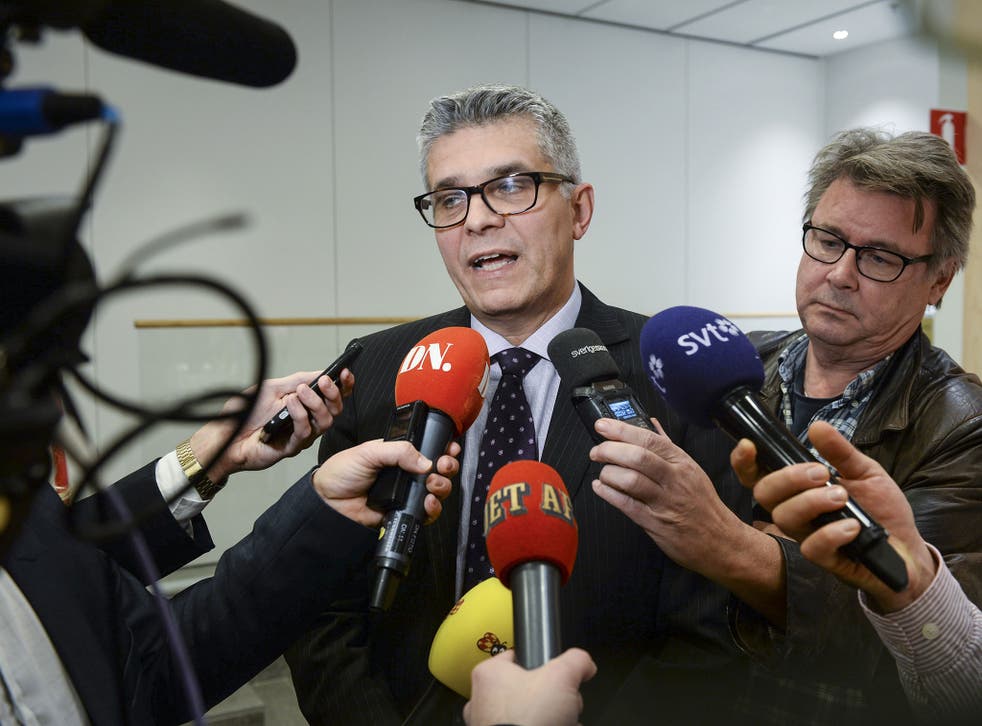 Sweden has raised its threat level to "high" for the first time in the nation's history following reports police are hunting a suspected terrorist.
The threat level was raised to its fourth most serious out of five categories earlier on Wednesday after reports from Säpo, Sweden's security organisation, one person was suspected of planning terror activities in the country and had been arrested in absentia.
According to the official definition, "the probability that players have the intent and ability to carry out attacks is high," the Local reported.
"We are in an intensive operative phase and are working to analyse and assess incoming information," Säpo's Director General Anders Thornberg told a press conference.
"At present, we know of no links to what has happened in France and Belgium."
Swedish security had been increased in "strategic and public places," including foreign embassies, Reuters reported.
While Swedish Interior Minister Ygeman said that alone the manhunt was not sufficient to raise the threat level, in light of the recent attacks in Paris heightened security was deemed prudent.
On Friday night a number of gunmen attacked several locations across Paris, later detonating suicide belts and killing 129 people. Following the attacks, a Europe-wide manhunt has unfolded to catch the man believed to have orchestrated the atrocities.
Officials declined to give any further information about the man suspect, including either his nationality or age.
Join our new commenting forum
Join thought-provoking conversations, follow other Independent readers and see their replies