Swiss introduce apartheid-like restrictions: Local authorities ban asylum seekers from public places
Refugees prohibited from 'loitering' in playgrounds or visiting swimming pools and libraries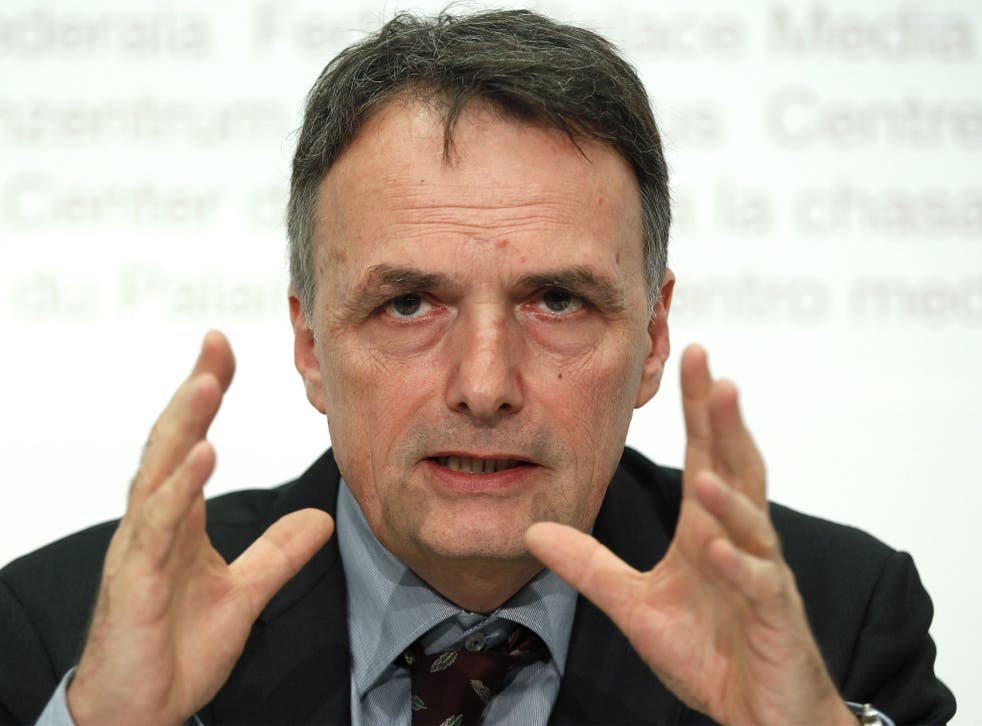 Switzerland's local authorities have introduced draconian restrictions which ban asylum-seekers from frequenting public places such as school playgrounds, swimming pools and libraries in a move angrily denounced by human rights groups as intolerable and racist.
In the town of Bremgarten west of Zurich, where a new centre for asylum-seekers opened last month, officials said refugees would not be allowed to "loiter" in school playgrounds and would be banned from visiting public swimming pools, playing fields and a church. A total of 32 "exclusion zones" have been drawn up.
Raymond Tellenbach, the town's mayor, told the German broadcaster ARD: "We have decided on security grounds not to allow access to these areas, to prevent conflict and guard against possible drug use."
Mario Gattiker, the head of Switzerland's Federal Office of Immigration which endorsed the apartheid-style restrictions, justified the move to journalists saying: "We need rules to ensure a peaceful and orderly coexistence of residents and asylum-seekers."
However a spokesman for Switzerland's non-governmental Refugee Council described the restraining orders as "intolerable and inhuman" and demanded that the authorities suspend the measures. "It is up to the authorities to create an atmosphere of openness," the spokesman added. The human rights group Solidarité Sans Frontières said the restrictions were "blatantly discriminatory." However Roman Staub, the mayor of the nearby town of Menzingen said he fully supported banning asylum-seekers from the vicinity of schools: "This is certainly a very difficult area, because here asylum-seekers could meet our schoolchildren – young girls our young boys," he remarked.
Switzerland plays host to almost double the number of asylum-seekers per head of population of its European neighbours. It counts one refugee for every 332 inhabitants, compared to one per 625 inhabitants on the rest of the continent. Some 48,000 refugees are currently seeking asylum in Switzerland. In June this year voters took part in a referendum which overwhelmingly backed moves to tighten asylum restrictions amid fears voiced by the popular right-wing Swiss People's Party that the country was being inundated with refugees.
The new rules stipulate that military desertion is no longer a reason for claiming asylum. Would-be refugees can also no longer apply for asylum through Swiss foreign embassies.
The growing refugee population has obliged Swiss local authorities to seek new ways of accommodating asylum-seekers. Several Swiss army mountain bunkers have been decommissioned and turned into refugee centres.
Critics point out that most of the bunkers are miles away from human habitation and that under current rules resident refugees are subjected to a curfew which forbids them from leaving the premises after 5pm.
Some Swiss politicians have nevertheless complained that the presence of asylum-seekers in remote Alpine regions could have a negative impact on the tourist industry.
Join our new commenting forum
Join thought-provoking conversations, follow other Independent readers and see their replies