Syrian refugee shot by border guards trying to enter Slovakia from Hungary
'It is outrageous that Slovak authorities are shooting at innocent people fleeing war'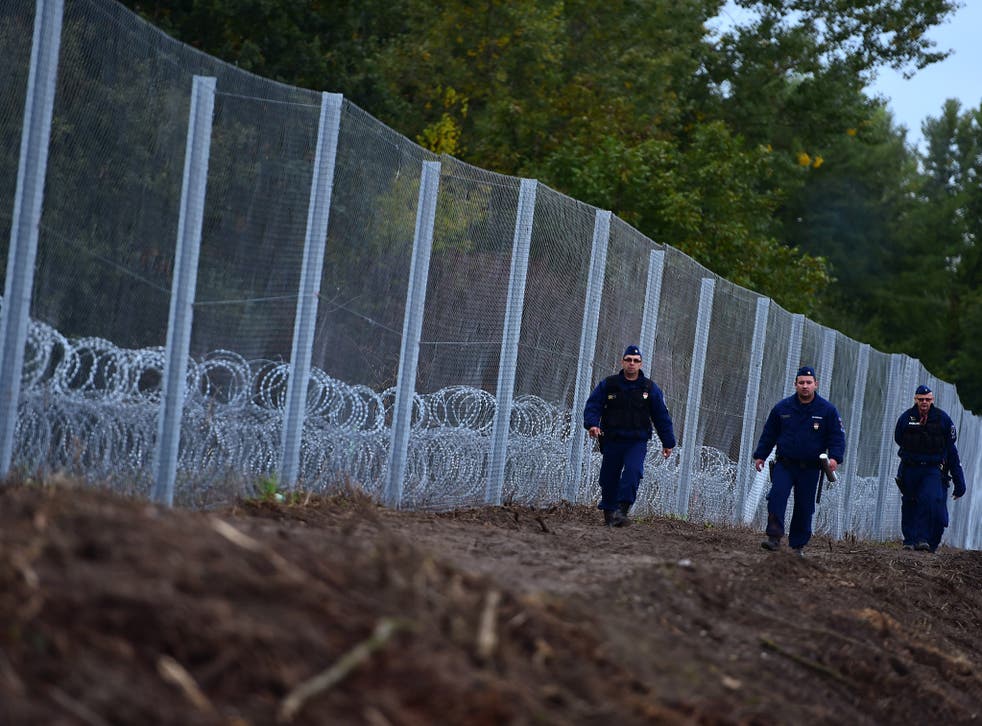 Slovakian border officials shot and wounded a Syrian refugee when they opened fired at a car carrying migrants from Hungary into Slovakia, authorities have said.
The unidentified 26-year-old woman is thought to be in a stable condition after undergoing surgery to remove a bullet from her back, according to a hospital in Dunajska Streda, southern Slovakia. The hospital added it had also treated two other migrants suffering from dehydration.
According to Reuters it may be the first reported incident inside Europe's passport-free Schengen zone where migrants have been shot at. Just last month Turkish border forces were accused of using live bullets to drive away refugees fleeing violence between so-called Islamic State forces and opposition groups in war-ravage Syria.
The Financial Administration, which runs the customs service in Slovakia, said in statement that officers had stopped four passenger cars entering the country from neighbouring Hungary in the early hours of Monday. Three cars complied with an order to stop but the fourth tried to escape and endangered three officers, it added.
"The officers fired warning shots and when the car did not stop they fired at the car, injuring one person," it added, without elaborating further.
Andrew Stroehlein, Europe media director for Human Rights Watch, told the Telegraph: "It is outrageous that Slovak authorities are shooting at innocent people fleeing war."
How Hungary welcomes its refugees - in pictures

Show all 15
He added: "Officials said the car was driving dangerously and endangering their officers but there have to be ways of giving chase to a car without resorting to shooting at it."
Speaking at the time of the incident on the Turkish border, Gerry Simpson, a senior researcher at Human Rights Watch, said: "As civilians flee Isis fighters, Turkey is responding with live ammunition instead of compassion.
"The whole world is talking about fighting ISIS, and yet those most at risk of becoming victims of its horrific abuses are trapped on the wrong side of a concrete wall."
Additional reporting by Reuters
Join our new commenting forum
Join thought-provoking conversations, follow other Independent readers and see their replies