Taxing times for Queen Fabiola as Belgian public docks her £400,000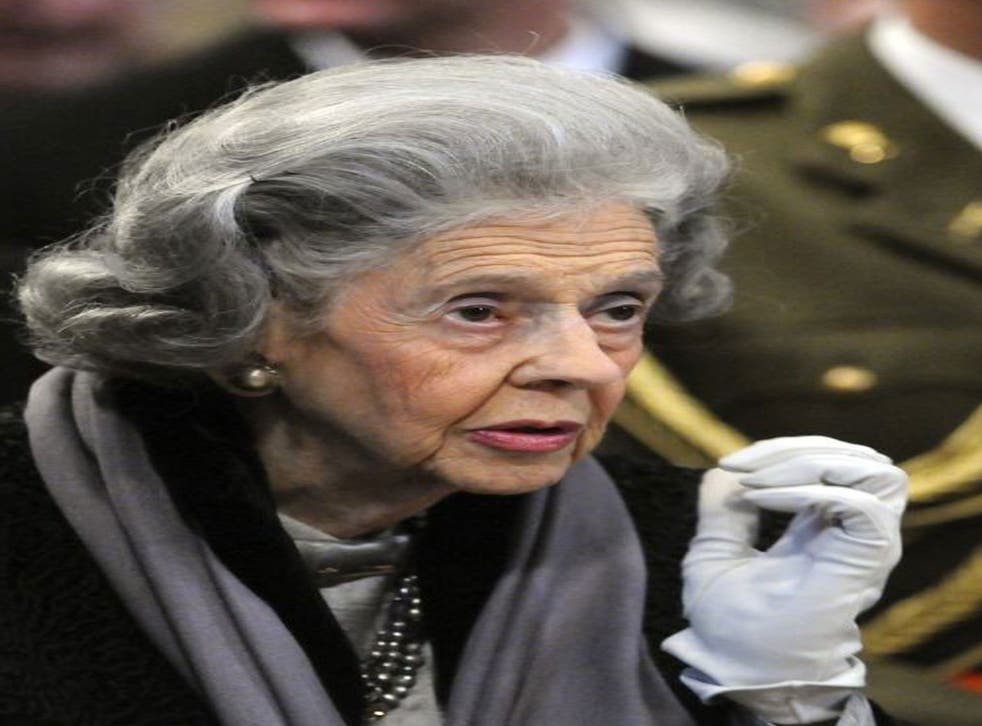 Queen Fabiola of Belgium has become the latest European royal to fall victim to the continent's austerity drive, with the government vowing to slash her yearly stipend by nearly half a million euros after accusations that she was trying to dodge taxes.
The 84-year-old monarch sparked fury in Belgium last week when it emerged that she planned to set up a private fund which would shield some of her fortune from inheritance tax by channelling it to relatives in Spain. Although technically legal, her plans did not go down well in a country facing tough austerity measures and higher taxes.
The Prime Minister, Elio Di Rupo, and government ministers issued a rare rebuke for the monarchy, one of the few institutions seen as uniting the increasingly fractious French- and Flemish-speaking populations. The Justice Minister, Annemie Turtelboom, said: "Nobody should stand above the crisis. It is all hands on deck."
Mr Di Rupo confirmed at the weekend that Queen Fabiola's stipend would be cut "effective right from 2013". His office said her allowance should not be greater than that of Prince Philippe, the son of King Albert II and the heir to the throne. The Flanders News website calculated that this would leave Queen Fabiola worse off by €498,000 (£405,000) a year.
The Belgian royal family currently gets about €15m a year to carry out its ceremonial duties, with Queen Fabiola netting €1.42m.
Mr Di Rupo said he wanted a political agreement to introduce "more transparency, so that we are aware of how the stipends of the royal family are handled".
The Spanish-born Queen Fabiola – the widow of King Baudouin, who died in 1993 – defended herself against charges of tax dodging, insisting last week that the money in question was private funds rather than public money. She said her yearly stipend mostly went on "housekeeping, of which the biggest part is staff wages".
Queen Fabiola is not the first European monarch to be stung by accusations of living the lavish life while ordinary citizens suffer economic hardship. Spain's King Juan Carlos was forced to apologise last year after jetting out to hunt elephants in Botswana as his country battled with soaring unemployment and some of the harshest austerity measures in Europe.
King Carlos and members of his family did, however, take a voluntary pay cut of about 7 per cent, while Britain's royals have also been tightening their belts with expenditure cuts of up to 25 per cent. Queen Beatrix of the Netherlands, meanwhile, is reported to have agreed to pay for the upkeep of her private yacht out of her own pocket.
Join our new commenting forum
Join thought-provoking conversations, follow other Independent readers and see their replies