Tchaikovsky was gay but Russians love him, says Vladimir Putin as David Cameron to raise concerns over Russia's controversial policies
Concerns raised by UK over legislation ahead of 2014 Winter Olympics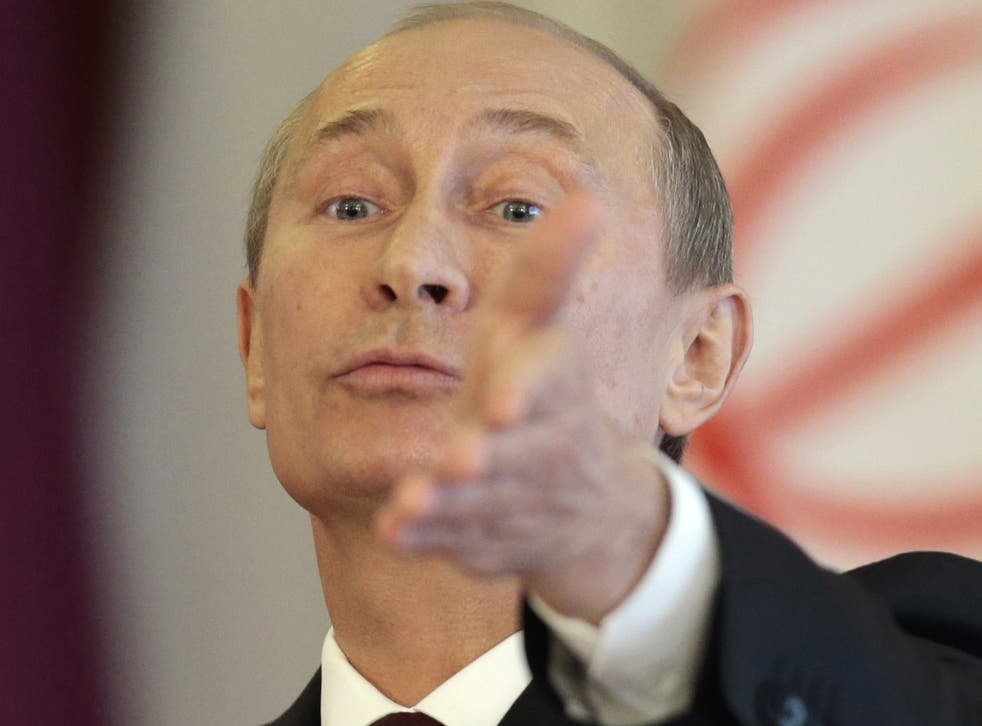 David Cameron will raise concerns about Russia's anti-gay legislation at the upcoming G20 summit in St Petersburg, Downing Street said today.
Foreign Secretary William Hague also spoke out today about the importance of challenging Russia on its policies regarding homosexuality. Asked about the issue by Evening Standard editor Sarah Sands, Hague said:
"It is important to us. Britain cannot have a foreign policy without a conscience and I don't believe it is ultimately in the nature of British people to act without a conscience. I wrote a book about William Wilberforce and the abolition of the slave trade, which was not in the self-interest of Britain, but was right.
"Britain is most comfortable with itself when we are saving lives, standing up for human rights overseas. So we should do that in conversation with Russia and other countries. It would say something terrible about Britain if we were reluctant to do that. We are one of the world's oldest democracies. We are clear about our values. We must not retreat."
On 30 June Russian President Vladimir Putin signed a law making it illegal to spread information about homosexuality to anyone under the age of 18. The legislation imposes hefty fines on those found guilty and also subjects foreign citizens to up to 15 days in prison.
Speaking ahead of the 2014 Winter Olympics in Sochi today, Putin sought to ease concerns about how Russia' anti-gay legislation would affect athletes who proposed to sport pro-gay regalia, such as rainbow flags, at the games.
Giving an interview from his country residence outside of Moscow today, Putin said athletes or fans who made statements or gestures that could be considered as propaganda would not be punished.

The Russian President has, however, taken the precaution of banning all demonstrations and rallies in Sochi throughout the February 2014 games, so a gay pride parade during the Olympics would not be allowed.
Putin also said that he did not believe homosexuals were discriminated against in Russia.
"I assure you that I work with these people, I sometimes award them with state prizes or decorations for their achievements in various fields," he said. "We have absolutely normal relations, and I don't see anything out of the ordinary here."
The President also said that Russians had a love of Tchaikovsky – who is thought to have been gay – despite his homosexuality.
"Truth be told, we don't love him because of that, but he was a great musician and we all love his music," Putin said.
Join our new commenting forum
Join thought-provoking conversations, follow other Independent readers and see their replies