Thousands of litres of beer stolen from German warehouse ahead of World Cup celebrations
300,000 litres of beer were stolen, according to police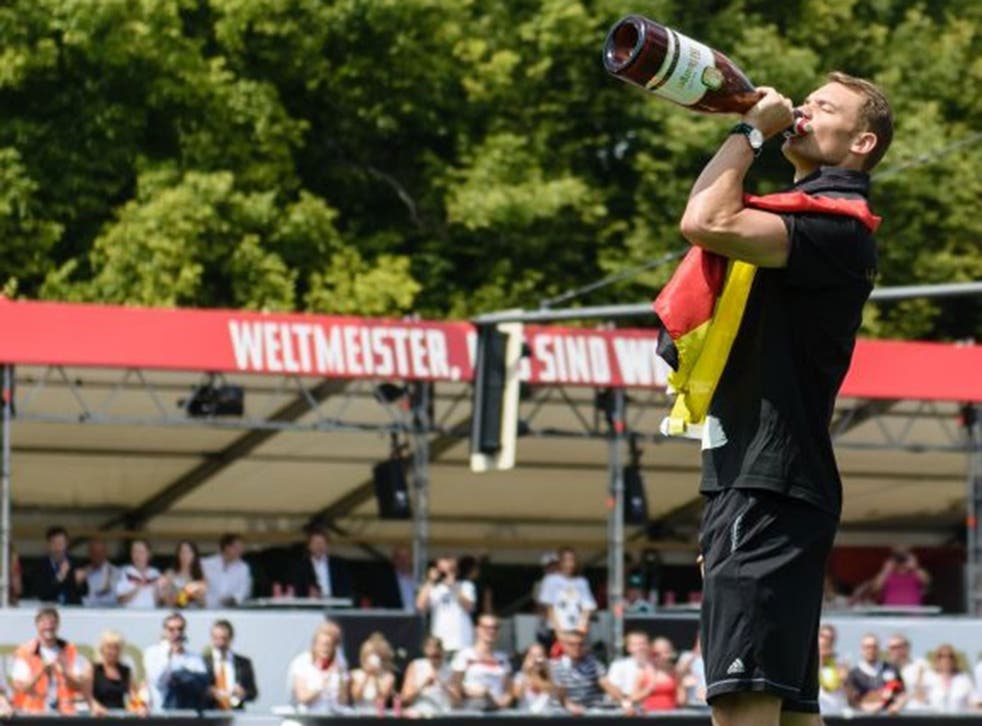 Police in a west-German city are appealing for anyone who has "noticed a large amount of beer", after thieves stole ten lorry-loads of the drink last week.
At around 5pm last Thursday, thieves broke into the back of an unguarded warehouse and loaded pallets of beer into trucks and transported them to an unknown location.
The culprits then returned for more, police officers for the city of Krefeld said in a news release seen by the Washington Post.
Officers would not comment on the motive of the theft, including whether the beer may have been supplied to citizens celebrating Germany's World Cup victory on Sunday, as team members returned to the capital Berlin with the iconic trophy on Tuesday.
In pictures: Germany celebrates after winning World Cup 2014

Show all 15
Police spokesman Acor Kniely said the theft was reported on Monday, after 300,000 litres of alcohol had been taken from the warehouse in the Rhineland.
"We are talking about a variety of beer types," said Mr. Kniely, adding: "However, I cannot say if it was bottled beer or canned beer or beer in another kind of container."
Members of the public may have seen the beer-filled lorries carrying the beer on the A40 Autobahn travelling towards the city of Duisburg, police said.
"This is a very unusual case," Mr. Kniely said. "Someone must have noticed such a large amount being transported."
Join our new commenting forum
Join thought-provoking conversations, follow other Independent readers and see their replies