Tourists cause upset in Rome by donning bikinis and jumping in 17th century fountain
It is illegal to jump into Rome's fountains and doing so carries a fine of up to €200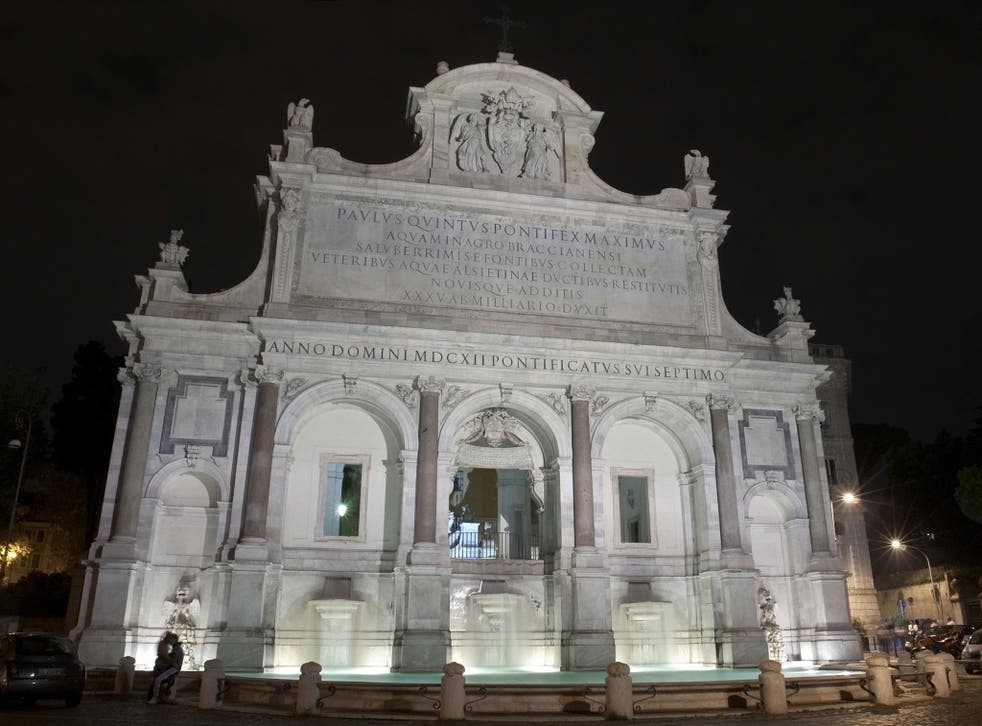 Three tourists have caused upset in Rome after they ditched their clothes for swimming costumes and bikinis and leapt into a 17th century fountain.
The women were photographed in the Fontana dell'Acqua Paola fountain on Friday, known locally as the fountain of Gianicolo, on a day when temperatures reached 30 degrees Celsius.
An Italian magazine tweeted the pictures, with the message: "It's very hot, but the fountain of Gianicolo can't become a swimming pool for tourists. Rome deserves more respect," The Local reported.
Many users posted complaints underneath the photos, calling the tourists "rude," while one offended resident wrote: "You should go and do something similar in England or Germany. I'm going tomorrow in my boxer shorts and swimming cap."
The fountain was completed in 1612 and is one of a many historic and protected monuments in the city.
It has been prohibited to bathe in the fountain since the 1700s, but a more modern law could have seen the tourists fined a considerable amount of money: it is illegal to jump into Rome's fountains or to throw rubbish in them, carrying fines of up to €200 (£168) for those who are caught doing so.
Just last year six British tourists were fined in the Italian capital and charged with indecent exposure after they were caught frolicking naked in the Fountain of the Naiads.
Join our new commenting forum
Join thought-provoking conversations, follow other Independent readers and see their replies