Group trapped 170ft in air for more than eight hours in France after New Year's fairground ride breaks down
Firefighters use helicopter to reach eight trapped people
Samuel Osborne
Tuesday 01 January 2019 17:29 Comments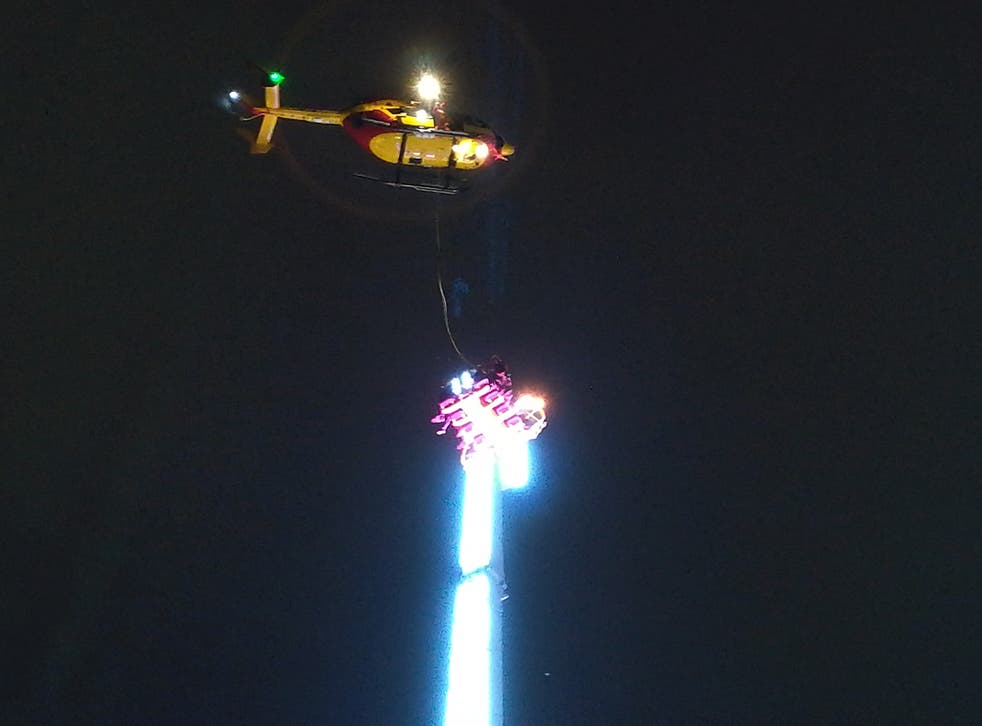 Eight people spent the first few hours of 2019 trapped high in the air on a broken fairground ride in France.
Firefighters had to rescue three adults and five teenagers who were stuck for more than eight hours from New Year's Eve into the early hours.
The revellers, the youngest of whom was 13, were suspended 52m (170ft) above ground in the city of Rennes.
Those watching told newspaper Ouest-France the pendulum ride had broken down at around 8.30pm on Monday, making noises and sparking.
The fault left one of the two passenger sections suspended at the highest point.
Firefighters used a helicopter to give the passengers harnesses so they could be winched on to a ladder.
They had all safely reached the ground by Tuesday morning.
Register for free to continue reading
Registration is a free and easy way to support our truly independent journalism
By registering, you will also enjoy limited access to Premium articles, exclusive newsletters, commenting, and virtual events with our leading journalists
Already have an account? sign in
Join our new commenting forum
Join thought-provoking conversations, follow other Independent readers and see their replies