Just 5% of Europeans trust Trump, damning poll finds
Polling also finds Europeans want to stay neutral between US and Russia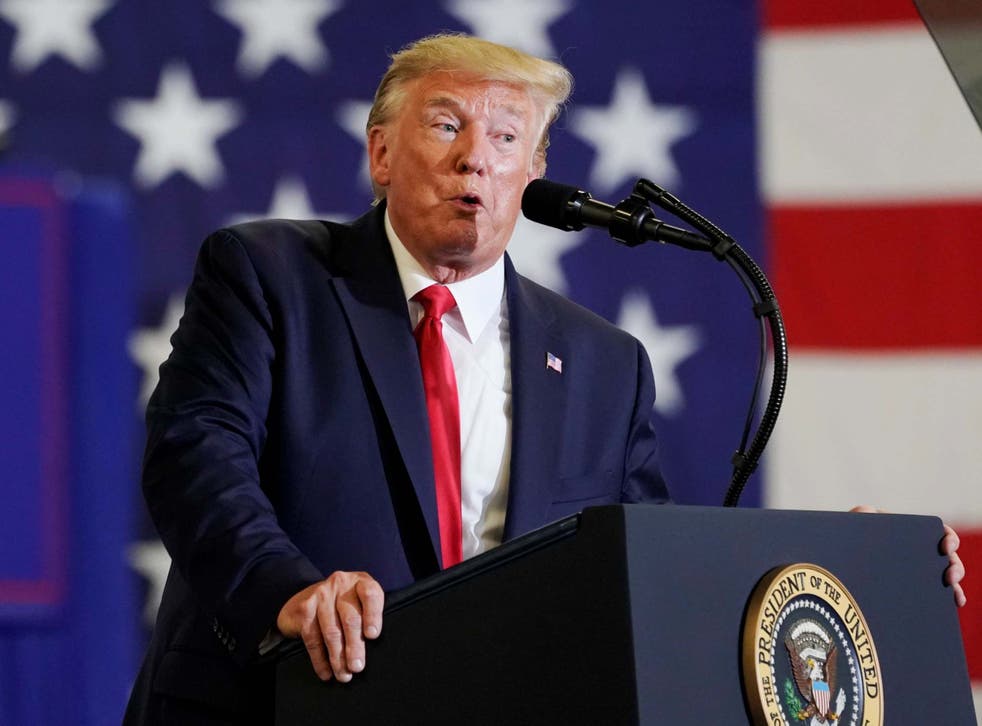 Just five per cent of Europeans trust Donald Trump, with a majority wanting the EU to stay neutral in conflicts between Russia and the US, a new continent-wide poll has found.
A report by the European Council on Foreign Relations (ECFR) found that the US president is unanimously seen as "toxic" by America's closest ally.
Released to coincide with the appointment of the EU commission, the polling finds that a majority of EU citizens in every country polled would prefer the EU to strike a middle way between Mr Trump and Vladimir Putin's regime.
But a large proportion of citizens believe Russia is attempting to destabilise Europe politically, a feeling shared in Denmark, (44 per cent), France (40 per cent), Germany (38 per cent), Italy (42 per cent), Poland (48 per cent), Romania (56 per cent), Slovakia (46 per cent), Spain (44 per cent) and Sweden (50 per cent).
The report, entitled Give The People What They Want: Popular Demand For A Strong European Foreign Policy suggests the EU should become more "self-sufficient" in diplomatic terms.
Voters polled by the research are currently however sceptical of the EU's ability to protect their economic interests, particularly in trade wars, with fewer than 20 per cent in each member state feeling their country's interests are protected from, for example, Chinese competitive practices.
Some EU effort did attract support however: 57 per cent of voters across the continent are supportive of the EU's efforts to maintain the Iran nuclear deal, with support the strongest in Austria (67 per cent) and weakest in France (47 per cent).
The report's author, Senior Policy Fellow and Director of the European Power programme at ECFR, Susi Dennison, said: "Our polling confirms that Trump is toxic in Europe, and that this is feeding into distrust of the US security guarantee. The fact that Europeans are split on whether defence resources should go to the EU or NATO suggests that they no longer have the confidence in the alliance they once had.
20 pictures that sum up President Trump's visit

Show all 20
"While being underwhelmed by the EU's foreign policy's performance in recent years, Europeans are ahead of their politicians in understanding the need for a stronger Europe in a world where it could be pushed around by ever more aggressive and nationalistic superpowers. They don't need to be sold on the idea of European defence – they need to be sold on whether Europe can deliver."
The polling was conducted by YouGov by asking a weighted sample of 60,000 adults across the continent, with fieldwork conducted between 23 January to 25 February 2019, and 4 to 27 March 2019.
Countries polled include Austria, Czech Republic, Denmark, France, Germany, Greece, Hungary, Italy, the Netherlands, Poland, Romania, Slovakia, Spain, and Sweden.
Join our new commenting forum
Join thought-provoking conversations, follow other Independent readers and see their replies