Turkey's President Erdogan says he is prepared to bring back the death penalty
The proposal follows last month's coup attempt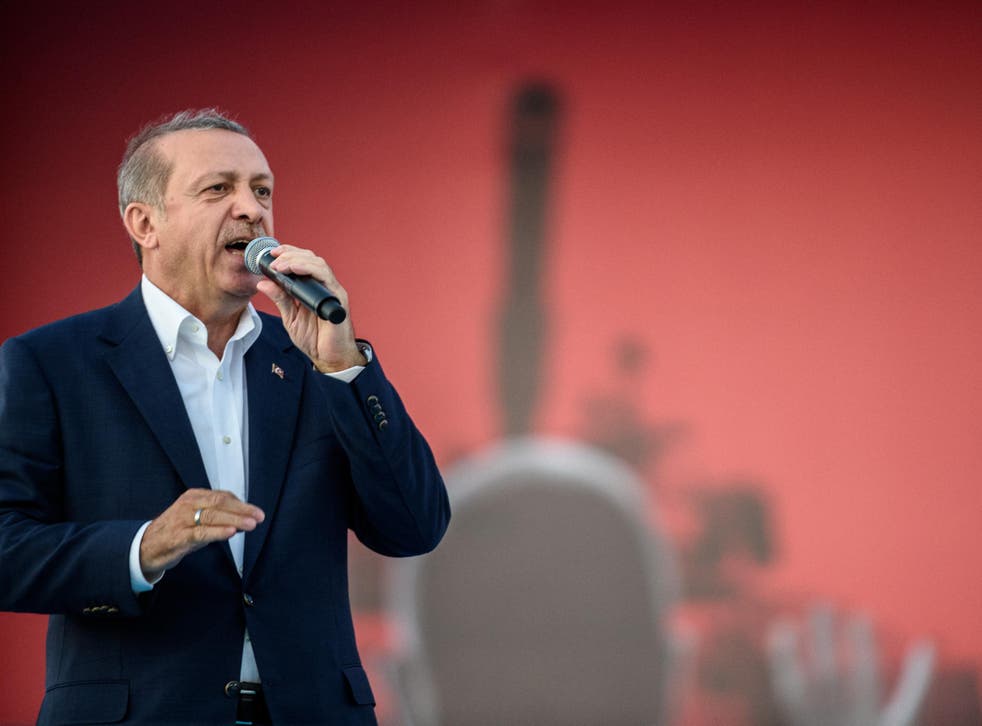 Turkey's President Recep Tayyip Erdogan says he is preparing to bring back the death penalty.
The country's premier says he will approve capital punishment if parliament votes for it, following last month's attempted coup.
Speaking to supporters at a rally, he said: "My nation wants the death penalty. That is the decision of the Grand National Assembly of Turkey."
President Erdogan vowed to "destroy terrorists" threatening to harm the country, saying: "They will all be cleansed out like a cancer cell. We will find them and punish them."
The death penalty was legal until 2004 in Turkey. However, in practice it had not been enacted since 1984.
Capital punishment has been the source of much debate in the country, amid concerns that to introduce it could hamper attempts to join the European Union, as the death penalty is contrary to the EU's Charter of Human Rights.
The coup on 15 July represented a serious challenge to Mr Erdogan's presidency, however he resisted the attempt and remains in power. He blamed US-based cleric Fethullah Gulen for the coup and his supporters who are known as the "Gulen movement". It is critical of Mr Erdogan who they see as supporting a "political Islam" rather than a "cultural Islam" in his presidency.
In pictures: Turkey coup attempt

Show all 17
During the coup, more than 300 people were killed and at least a thousand were injured.
Since the uprising, about 18,000 people have been detained or arrested, and tens of thousands of public sector workers have been fired or suspended.
Join our new commenting forum
Join thought-provoking conversations, follow other Independent readers and see their replies