Turkish President Recep Tayyip Erdogan says no Muslim family should use contraception
According to a UN report, one fifth of married Turkish women use birth control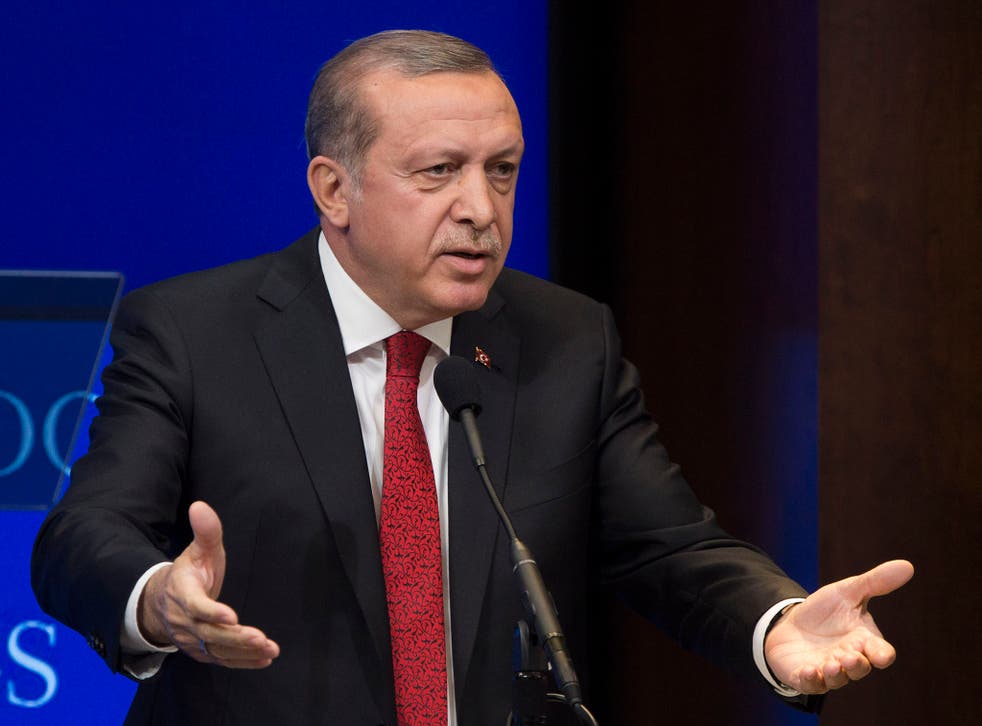 Turkish President Recep Tayyip Erdogan has said "no Muslim family" should practice contraception and urged women to have more children.
Speaking at an educational foundation in Istanbul on Monday, Mr Erdogan said: "I say this openly: We will increase our descendants, we will increase our population.
"Family planning, birth control, no Muslim family can practice such an understanding".
He added: "Whatever our Lord says, whatever our beloved Prophet says, we shall follow that path".
In his speech he said women had a duty as "well-educated future mothers" not to use birth control as it was contrary to Muslim traditions.
The outspoken President - who served as Prime Minister for 12 years before that - has previously attracted the ire of women's rights campaigners for calling on women to have "at least three children" and saying they were not equal to men.
The father of four called contraception "treason" when speaking at a wedding in 2014.
World news in pictures

Show all 50
Although the country has a secular constitution, Mr Erdogan's Justice and Development Party (AKP), which has been in power since 2002, has a strong Islamic tradition and the core of its support is typically found in the more conservative countryside.
The Turkish Statistical Institute says the country's fertility rate was 2.14 children per woman in 2015 - which is just above the replacement level and one of the highest in Europe, the BBC reports.
But this rate is approximately half of what it was in 1980 as approximately one fifth of all married women now use birth control, according to a UN report.
Join our new commenting forum
Join thought-provoking conversations, follow other Independent readers and see their replies