TV crew run for cover after a huge explosion in eastern Ukraine
The Reuters TV crew evacuated the area after a gas pipeline was hit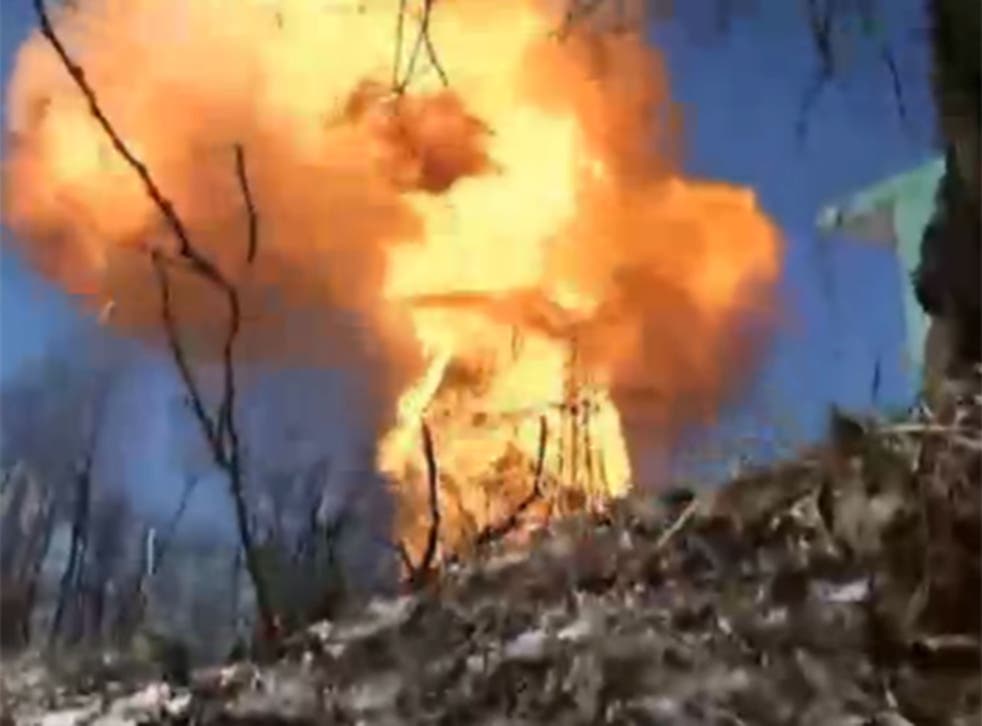 This is the dramatic moment a television news crew was forced to run from an huge explosion in eastern Ukraine, as crossfire continues in some areas of the country despite last weekend's ceasefire.
Reports suggest a gas pipeline was hit by mortar fire 15 kilometres from the town of Debaltseve on Tuesday, with the huge explosion causing a piece of shrapnel to hit a member of a Ukrainian TV crew in the arm, forcing the group to flee the area.
Video shows a huge orange fireball in the background as the journalists, working for Reuters, rush into their car and drive to safety.
With one of the men bleeding from the arm, they switch cars, evacuating the area and sending the injured member of the team to hospital.
It has been two days since a ceasefire in eastern Ukraine began, yet pro-Russian rebels and government forces have continued to fight in Debaltseve. The rebels say the truce does not apply to the main battle front in the town, where they have surrounded a Ukrainian military garrison.
Kiev said rebels had captured some Ukrainian troops defending Debaltseve and argued that they cannot withdraw heavy guns as long as the Moscow-backed rebels continue to wage war.
The Ukrainian ceasefire was broken over 139 times on the first day, Ukraine's government and pro-Russian rebels have claimed.
Join our new commenting forum
Join thought-provoking conversations, follow other Independent readers and see their replies