Two Golden Dawn supporters shot dead in drive-by in Greece
Shooting comes two months after fatal stabbing of anti-fascist rapper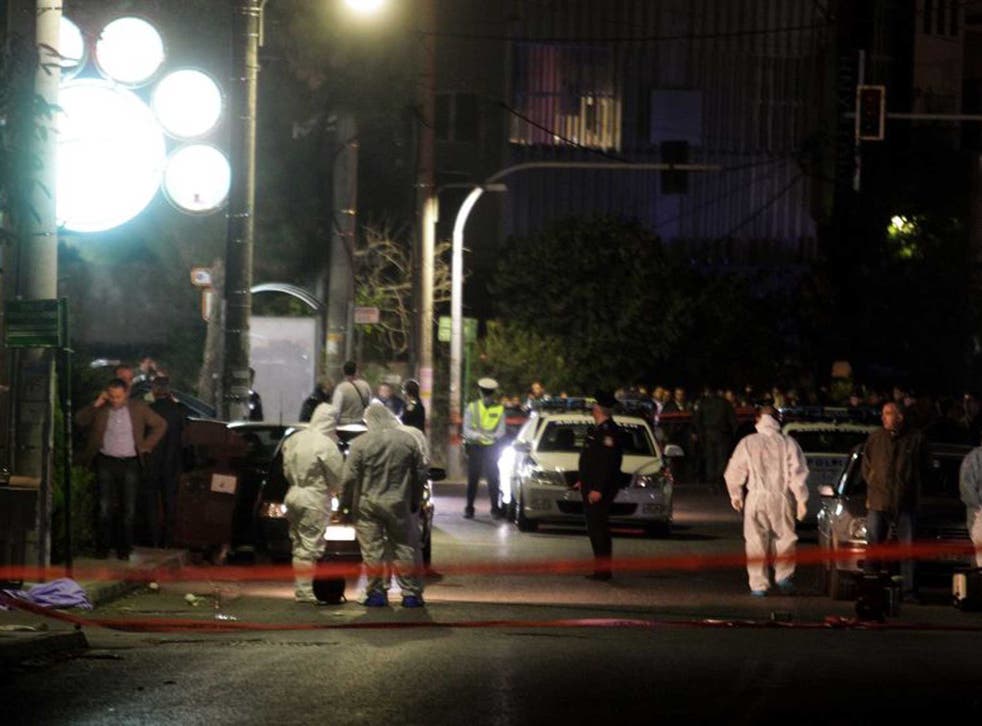 Two members of Greece's far-right party Golden Dawn have been shot and killed outside one of their offices in Athens.
The men, both in their 20s, died at the scene. A third member was also wounded in drive-by killing, which police called a "terrorist attack".
A statement from the party - which has 18 seats in the country's 300-member parliament - read: "Two helmeted terrorists on a motorbike stopped in front of Golden Dawn's offices in [the northern Athens suburb of] Neo Iraklio while the office was open and a lot of people were [gathered around] its entrance.
"The co-rider got off [the bike] and in cold blood executed two young men at a distance of about half a metre. Before leaving the terrorists fired again … they literally emptied their weapons [of bullets] on top of them."
According to the Financial Times, party members were gathering for a speech by a party official.
Greece's public order minister Nikos Dendias said last night: "I express my sorrow at the death of two young men. The law will prevail.
"The country will not be allowed to become a battlefield for the settling of scores."
The shooting is only the latest fuel to a fiery political atmosphere in the crisis-hit country. In September, anti-fascist rapper Pavlos Fyssas - also known as "Killah P" - was killed in an apparently politically motivated attack blamed on Golden Dawn. The 34-year-old was stabbed in the chest after leaving a cafe with friends.
Though the party vehemently denied involvement, the murder precipitated a crackdown on its activities. Its leader, Nikos Mihaloliakos, was arrested on charges of running a criminal organisation. He and two other members await trial.
Parliament stripped four others - who are expected to face similar charges - of their immunity from prosecution. The government has in the past promised to wipe out a party it describes as a "neo-Nazi gang".
Though it uses a swastika-like emblem and its leader has denied the Holocaust, the party rejects the neo-Nazi label.
Dimitris Papadimoulis, a lawmaker from the leftist opposition Syriza party which has fiercely opposed Golden Dawn, called the shootings a "blow to democracy".
"It feeds fascism, it does not beat it," he tweeted.
Join our new commenting forum
Join thought-provoking conversations, follow other Independent readers and see their replies