Ukraine crisis: Troops oust pro-Russians to reclaim rebel-held Slavyansk
The eastern city had been held by separatists for months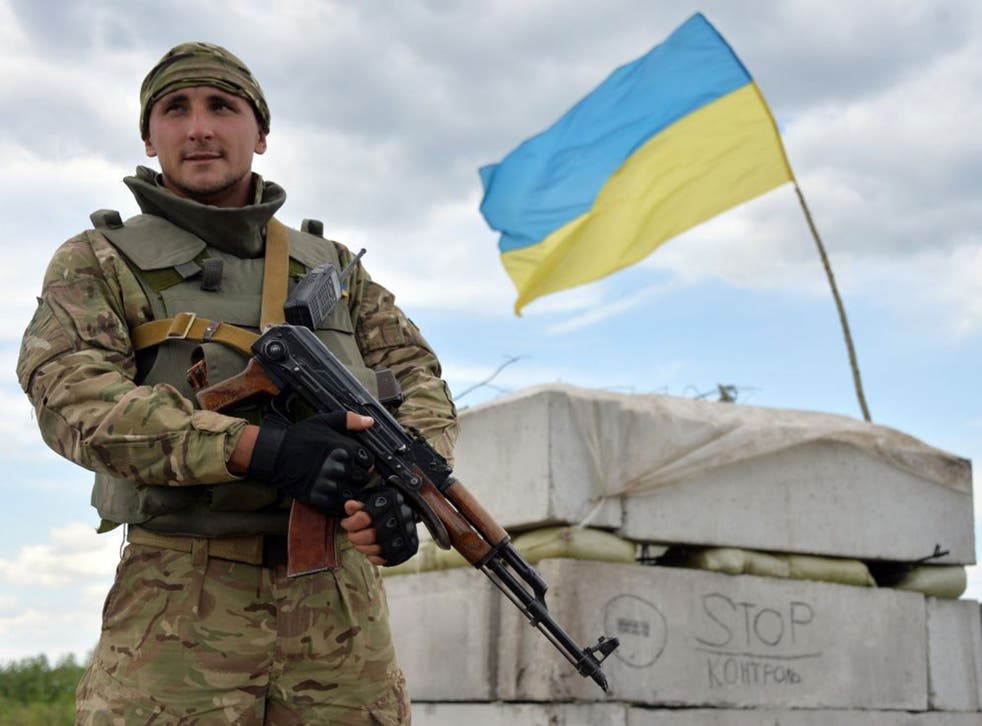 The Ukrainian army has re-taken a key separatist stronghold from rebels in one of its first major military successes in the three-month conflict.
Pro-Russian rebels were reportedly retreating from the city of Slavyansk and nearby Kramatorsk on Saturday after an offensive by Government troops that came at the end of a fragile ceasefire.
The Ukrainian Interior Minister, Arsen Avakov, said a large number of separatists had fled Slavyansk after sustained fire.
"A significant number of militants have left Slavyansk," he said in a statement on Facebook.
"Along the way, our battle groups are greeting them. They are suffering losses and surrendering."
President Petro Poroshenko ordered the Ukrainian flag to be raised over public buildings around the city in place of the Russian banners seen flying since April.
Ukraine crisis aftermath: Slavyansk residents show the scale of damage caused by weeks of unrest

Show all 10
Mr Poroshenko's website said separatist fighters had come under mortar fire as they tried to break through Government lines.
The rebels had lost one tank and other armoured vehicles, the statement said.
A source close to the rebels told Reuters the rebels had been outnumbered by 50 to one and that Government forces had more powerful artillery and weapons.
Aleksandr Borodai, leader of the self-proclaimed Donetsk People's Republic, told the Interfax news agency: "The punitive forces of Ukraine ... moved into a large-scale offensive.
"Given the disproportionate numerical superiority of the enemy troops, units of the armed forces of the Donetsk People's Republic were forced to leave their previous positions on the northern sector of the front."
Gaining definitive control of Slavyansk would be Kiev's most notable military victory in three months of fighting, in which more than 200 Ukrainian troops have been killed as well as hundreds of civilians and rebels.
A Ukrainian paratrooper, Eduard, who was at an army checkpoint going into Slavyansk said: "It was a quiet night when suddenly a column of separatists appeared and began firing. They didn't have much luck. Artillery guns hit part of the town and part of those here. Some of them managed to get out."
The insurgency continues in eastern Ukraine as rebels continue to control state buildings in cities and towns across the region.
Slavyansk, a city of 130,000 people, became a hotbed of resistance under the military command of Igor Strelkov, a Muscovite appointed as defence minister of the Donetsk People's Republic.
Many of the rebel violations of a Government ceasefire that expired last Monday appeared to come from the area.
Additional reporting by Reuters
Join our new commenting forum
Join thought-provoking conversations, follow other Independent readers and see their replies