Ukraine crisis: Ceasefire holds despite shelling in Donetsk region hours after truce commenced
Shelling occurred in 'localised' areas of eastern Ukraine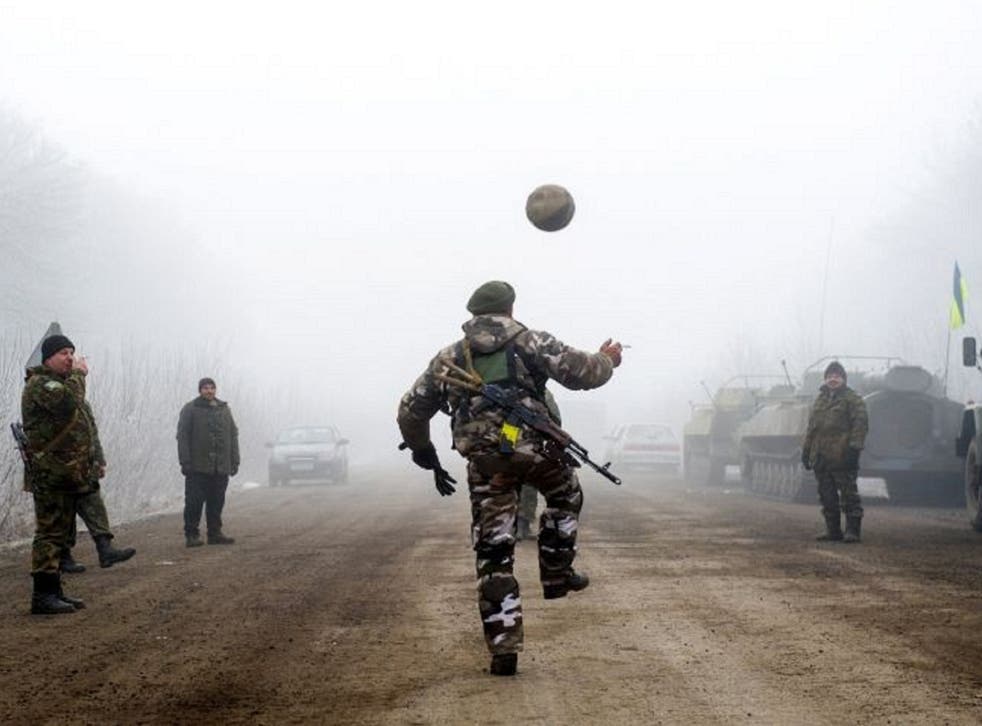 A ceasefire that started at midnight is largely being observed, Ukraine's military has said, apart from shelling in eastern parts of the country by pro-Russian separatists.
The sound of heavy artillery fire could be heard coming from Debaltseve in east Ukraine this morning, hours after President Petro Poroshenko had ordered forces to lay down their weapons.
Ukraine crisis: A timeline of the conflict

Show all 23
Pro-Russian fighters had started shooting in defence after Ukrainian forces had allegedly violated the ceasefire first, separatist news service DAN quoted a senior rebel commander as saying.
"Of course we can open fire (on Debaltseve). It is our territory," Eduard Basurin, defence spokesman and senior commander of the Donetsk People's Republic, told Reuters.
"The territory is internal: ours. And internal is internal. But along the line of confrontation there is no shooting."
Rebels had denied ceasefire monitors and observers access to the city of Debaltseve, the Organization for Security and Cooperation said.
The ceasefire was being observed in general, confirmed Ukrainian military spokesman Vladyslav Seleznyov – who said: "Shelling [by rebels] has been not regular and [has been] localised."
"Units were forced to open fire in response," Basurin was quoted as saying.
The peace deal includes plans for a neutral buffer zone and the withdrawal of heavy weapons that have caused the deaths of more than 5,400 people.
The conflict between Ukraine and separatists has been the worst in Russia-West relations since the Cold War.
The truce was brokered on Thursday by Ukrainian president Petro Poroshenko, Russian president Vladimir Putin, German chancellor Angela Merkel and French president Francois Hollande.
Ukraine and the West accuse Russia of sending troops and weapons to help separatists in Donetsk and Luhansk regions of Ukraine, which the Kremlin staunchly denies.
The annexation of the Ukraine's southern Crimea peninsula by Russia triggered the fighting last year.
Join our new commenting forum
Join thought-provoking conversations, follow other Independent readers and see their replies