Ukraine crisis: Inhabitants of the Baltic states fear that they will be next in the firing-line
Officials and residents alike fear that Moscow may soon turn its eye to other states where a sizeable minority is ethnically or linguistically Russian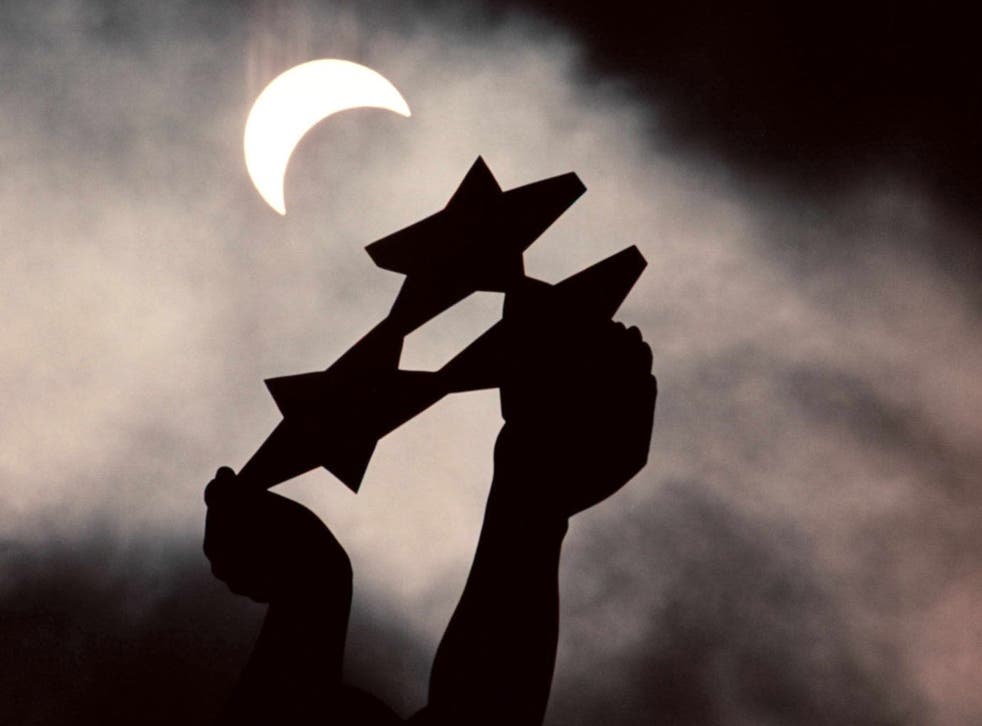 In the shops, restaurants and bars of Riga, the largest city of the three Baltic states, the sounds of Russian and Latvian languages intermingled as they have done for years.
But the topic of conversation was less harmonious: the growing political tensions between the tiny states, all once part of the Soviet Union, and their large, still powerful neighbour, Russia.
Officials and residents alike fear that after annexing Crimea from Ukraine and assisting a rebellion in the east of the country that is steadily undermining its government in Kiev, Moscow may soon turn its eye to other states where a sizeable minority is ethnically or linguistically Russian.
Not only does Latvia have one of the largest minorities of Russian speakers in any European state, but the Kremlin has long accused it of suppressing the rights of its Russian speakers – some 300,000 of whom are officially considered stateless, and thus may neither vote nor hold government positions.
The British Defence Secretary, Michael Fallon, warned there was a "real and present danger" that Russia was trying to destabilise the Baltic states. In Riga yesterday Raimonds Vejonis, Latvia's defence minister, said: "The EU and Nato will not be surprised if Russia intends to do something like that. We are ready, and will be ready to react."
He added that the probability of being directly attacked was "very low" but Russia was "unpredictable". Earlier this month from the former Nato chief, Anders Fogh Rasmussen, who declared there was a "high probability" that Russia would seek to test the defences of Latvia, Lithuania and Estonia.
Students in Riga switch effortlessly between Russian and Latvian. "We are in Nato and if Russia starts a war, it would be a war with the whole world. I don't think Russia is so crazy," said Kaspars Vigups, 27, a chef, in Riga, yesterday.
"I don't have a problem with Russians, I have many friends who speak Russian and Latvian and they respect our country. We do have some people who think they are Russian and that we need to be back in the Soviet Union, but they are a minority. They don't have opinions of their own and they are easily influenced by Moscow.
"Politicians are starting a war between Latvians and Russians. Because of propaganda from our government, some people don't like Russians and some Russians don't like Latvians. It's a mistake by our government."
Ukraine crisis: A timeline of the conflict

Show all 23
Mr Vigups's colleague Daivis Vasiljevs, 24, whose mother is Latvian and father Russian, echoed that view. "I feel half and half," he said. "I like Russia and I love Latvia. I would never have problems with Russians or with Latvian people. All these problems come from politics."
However, the colleagues say they fear a possible Russian invasion. It's a fear shared by many alike since the Ukraine crisis began. "There's always a 50-50 chance it could happen," said Latvian MP Veiko Spolitis. "The most important thing is that Latvia prepares adequately," Top Russian officials have said they would protect the rights of Russian speakers in the Baltics if necessary. Russian warships and jets have approached dangerously close to Baltic borders since the Ukraine crisis began.
In 2014, a member of Estonia's intelligence services, Eston Kohver, was captured by Russian FSB agents who accuse him of espionage. Tallinn maintains he was illegally seized while on Estonian soil, but he remains a Russian prisoner. Lithuania has been more vocal since the Ukraine crisis began. Lithuanian President Dalia Grybauskaite called Russia a "terrorist state" last year and the country has formed a joint military force with Poland and Ukraine.
US President Barack Obama's visit to Estonia last year reaffirmed the alliances support for the region. "You lost your independence once before, with Nato you'll never lose it again," Obama told crowds in Tallinn to loud applause.
Join our new commenting forum
Join thought-provoking conversations, follow other Independent readers and see their replies