Ukraine crisis: Two killed in shelling despite ceasefire
Civilian casualties have continued to rise, adding to the estimated 3,000 people killed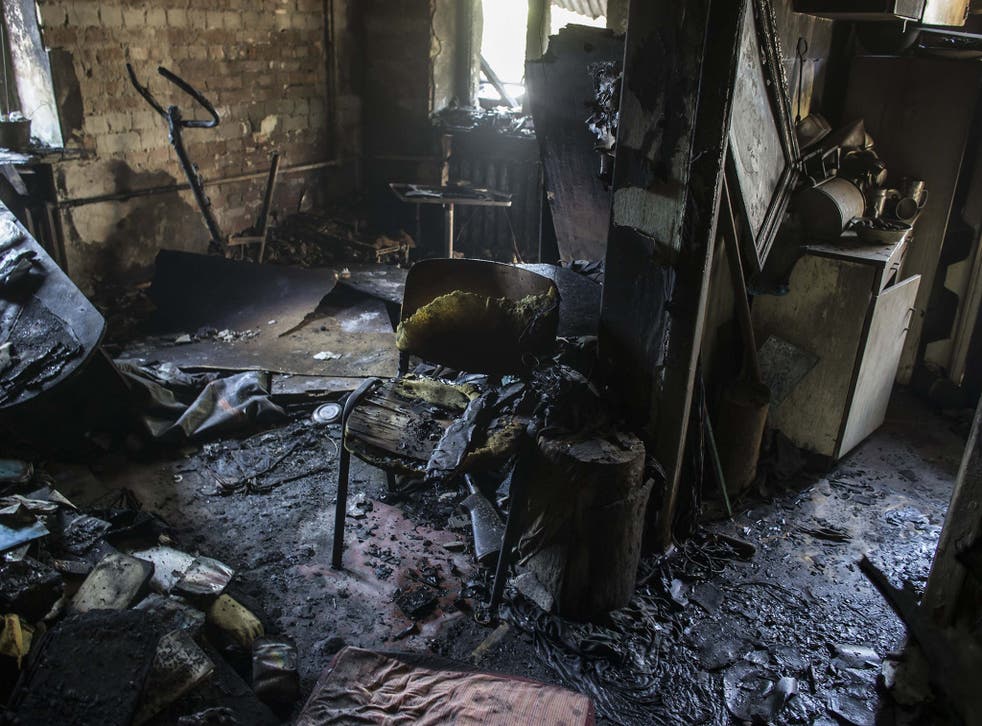 Shelling in the rebel-held eastern Ukraine city of Donetsk killed two people on Wednesday and wounded three others, the city council has confirmed.
Officials claimed shells hit a neighbourhood in the north of the city, where fighting centred on the government-controlled airport has caught many residential neighbourhoods in the crossfire.
Despite the cease-fire and a law passed by the Ukrainian parliament on Tuesday granting greater autonomy to rebel-held parts of the east, civilian casualties have continued to rise, adding to the estimated 3,000 people killed.
The Ukrainian parliament has passed two laws that would grant three years of self-rule to the rebellious regions and an amnesty to rebels not accused of serious crimes. However, while their response to the laws was positive, rebel leader Alexander Zakharchenko was quoted by Interfax news agency as saying he would not accept key aspects of them.
Ukraine crisis: A timeline of the conflict

Show all 23
The laws also called for local elections be held in the region in December. Mr Zakharchenko said the Donetsk rebels "will decide ourselves when and what kind of elections we will have". He told Interfax: "We will not have any elections organised by Ukraine."
That could undermine peace talks that are underway in the Belarusian capital, Minsk, between Ukraine, Russia and the Russia-backed rebels, to bring an end to the conflict. Ukraine and the West have repeatedly accused Russia of fueling the separatists with personnel, arms, and expertise. Moscow denies that.
Meanwhile, Ukraine's Prime Minister Arseny Yatseniuk told a cabinet meeting yesterday that one million civil servants – including government ministers – would be screened for loyalty under new legislation to root out corrupt practices hanging over from the previous ousted administration.
"According to our calculation, one million civil servants of different kinds will come under this law, including the whole cabinet of ministers, the interior ministry, the intelligence services, the prosecutor's office," he said.
AP
Join our new commenting forum
Join thought-provoking conversations, follow other Independent readers and see their replies