Ukraine crisis: US waits to see if Minsk accord holds before sending Kiev heavy weapons
White House warns that continued violations will mean 'that costs to Russia will rise'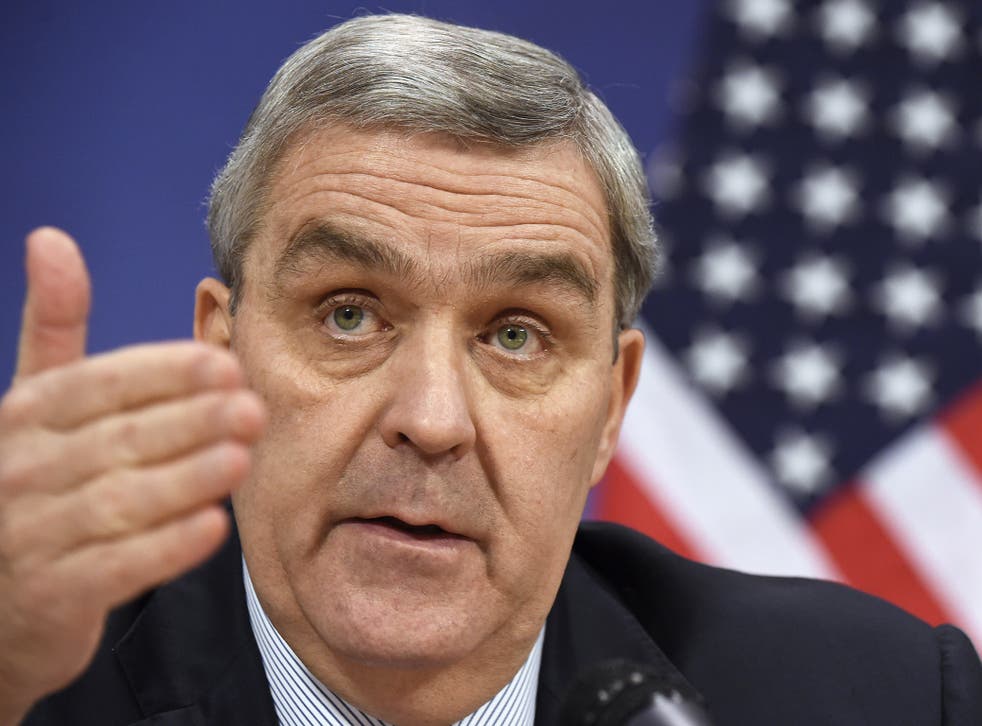 The US has suspended the decision on whether to send heavy weapons to Ukraine while waiting to see whether an agreement signed last week in Minsk would lead to an end to the violence, the American envoy to Nato has disclosed.
A number of America's Western allies, most notably Germany and France, are adamantly opposed to arms being sent to Ukraine, maintaining that it will set back the chances of achieving peace.
Mr Lute stressed that President Barack Obama fully understood the case put forward by Chancellor Angela Merkel that the strength of the Western alliance over Ukraine lay in a stance based on "solidarity and cohesion". The ambassador continued: "Mr Putin is trying drive a wedge in that solidarity, whether it's between Nato and the US, between EU member states on sanctions. Those who are advocating immediate arming [of Ukraine] need to take that into account."

Mr Lute, a former army lieutenant-general, has served in the White House under both George W Bush and Mr Obama and is said to have influence in Washington. He refused to comment on his personal views on arming the Ukrainian forces, pointing out that the decision is not up to him. However, he added: "I am a cohesion kind of guy." Mr Lute said that the large numbers of Russian troops and armour, which Nato and the US accused Moscow of sending into Ukraine, has now gone back across the border.
What is left, according to American assessment, are separate teams totalling "several hundred" personnel including special forces, communications and electronic warfare specialists, intelligence officers and a parallel command and control structure to the separatist forces answerable directly to Moscow.
The advanced systems in use on the frontline have been manned by Russian forces. Their effective use "does not happen by giving these to a bunch of thugs", said Mr Lute. "In our experience with the US forces it takes 10, 12 years of professional training to do this."
However, senior diplomatic sources hold that the Kiev government has been reconciled to losing Debeltseve, and having achieved their objective, the rebels are unlikely to continue their offensive for much longer.
Join our new commenting forum
Join thought-provoking conversations, follow other Independent readers and see their replies