Ukraine crisis: 'Very concerned' US issues warning to Russia against use of military force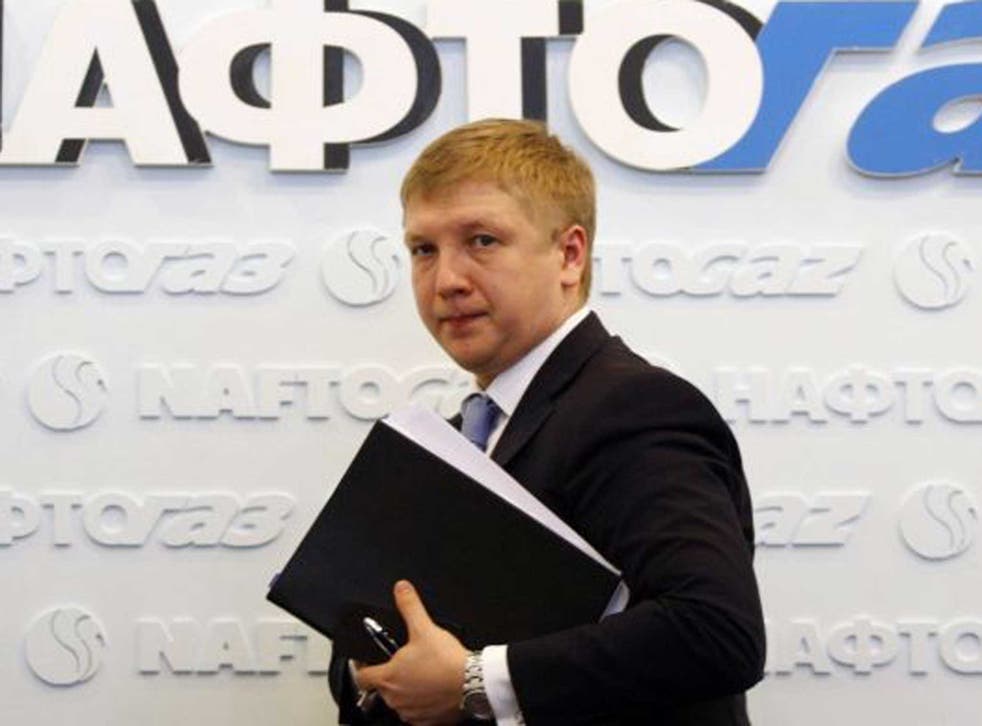 Ukraine risks its supply of gas being switched off after the country's new government told Moscow it was suspending payments for deliveries, raising the prospect of parts of wider Europe also being deprived of vital Russian supplies.
Yesterday's announcement was the latest escalation in a dispute between the two countries. Vladimir Putin wrote to all 18 European nations warning that Russia could no longer tolerate "further violation" in Kiev's unwillingness to pay for energy.
The stalemate over liquid gas supplies could lead to disruption further west, as around half the natural gas bought by EU states from Russia is pumped through Ukrainian territory. South-eastern states such as Austria and the Czech Republic are particularly dependent.
Andriy Kobolev, chief executive of Ukraine's state-controlled energy company Naftogaz, said the decision had been made as the increase in the price Russia charged for gas since protests forced president Viktor Yanukovych from office was unacceptable. "We have suspended payments for the period of the price negotiations," he said.
Clashes in eastern Ukraine

Show all 126
The Russian gas giant Gazprom has raised gas prices to Ukraine from £160 to £289 per 1,000 cubic metres, claiming Kiev is no longer eligible for subsidies previously offered in return for the Kremlin's leasing of the naval base at Sevastopol in the now annexed Crimean peninsula. Gazprom also maintains Ukraine owes it at least £1.2bn for previously unpaid gas bills, a sum that the near-bankrupt government in Kiev has no hope of repaying.
Such is Ukraine's dire economic plight that yesterday's cessation of payments was seen by some analysts as merely a de facto recognition of what had already happened after the country failed to pay the latest instalment of over $500m (£298m) it owed Gazprom earlier this month. "We are probably steering towards Russia turning off its gas provision," the Ukrainian energy minister Yuri Prodan was quoted as saying in an interview with the German newspaper Börsen-Zeitung.
European leaders have been working on ways to keep supplies flowing to EU states if supplies are disrupted, including liquefied natural gas from Qatar or shale gas from North America. Plans have also been drawn up to provide relief supplies via interconnectors from Germany.
Moscow said it does not wish to turn off Ukraine's gas if it can be avoided and promised to honour all its commitments to EU customers. However, the US introduced new sanctions on Friday against people it had linked to Russia's Crimea annexation.
Gennady Timchenko, a billionaire oil and gas trader whose assets have been frozen, hailed his inclusion on the sanctions list as a sign he was a Russian patriot.
"The fact I was included was a little surprising, maybe, but it was quite an honour," he told the state-run Rossiya TV station. The result of sanctions, he warned, would be more Russian natural gas would be sold to Asia instead.
Join our new commenting forum
Join thought-provoking conversations, follow other Independent readers and see their replies