Ukraine elections hit by accusations of bribery and ballot stuffing
President's party should hold on to power despite strong showing for opposition in exit polls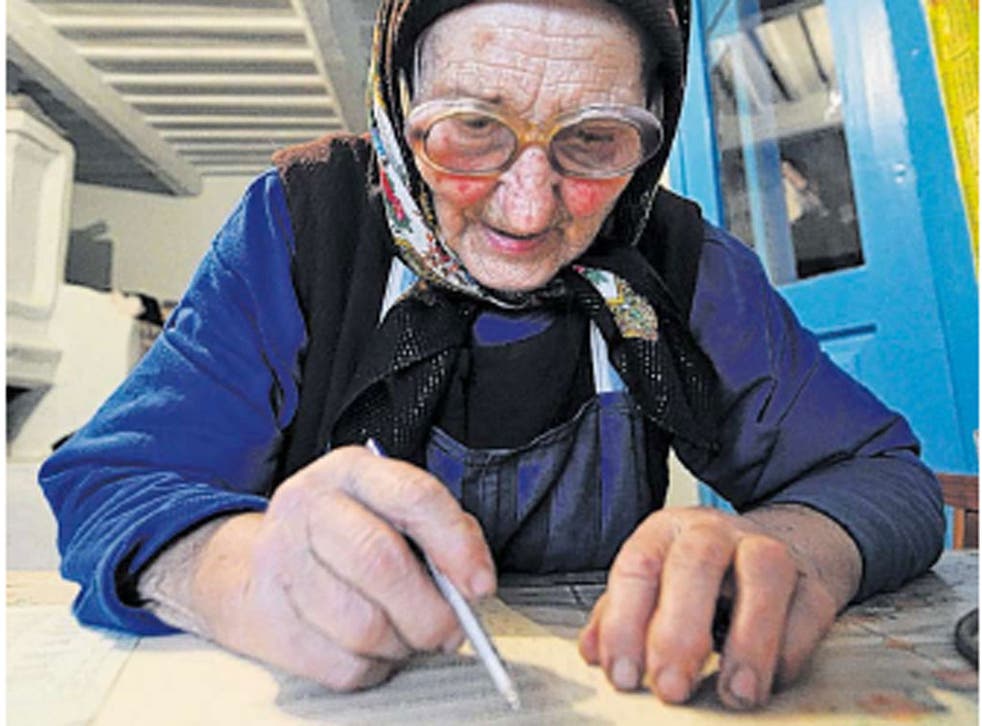 The Ukranian President Viktor Yankovych was expected to retain his grip on the country's parliament following the country's elections yesterday amid accusations of intimidation, bribery and ballot stuffing and a strong challenge from the resurgent pro-Western opposition.
The vote is the first national election since Mr Yanukovych came to power in 2010 and the opposition is casting it as the last chance to halt a slide into authoritarianism and set the country back on a course to European integration.
Opposition parties led by the former leaders of the Orange Revolution are seeking to overturn Mr Yanukovych's grip on the Verkhovna Rada, the Ukrainian parliament, and put a brake on what they describe as a wholesale reversal of democratic reform that he has commenced in his two years as President. Although exit polls suggested a strong showing for them in the proportional part of the vote, Mr Yankovych's Party of Regions is thought likely to retain its parliamentary majority as its candidates are expected to take the lead in individual races across the country.
"We believe that this is an undisputable victory of the Party of Regions," Prime Minister Mykola Azarov said shortly after polls closed.
Yulia Tymoshenko, pictured, the jailed former Prime Minister who was defeated by Mr Yanukovych in the 2010 presidential election, condemned the vote. "Only a blind or deaf person could call this vote independent, regardless of who wins," she wrote on her website.
Mr Yanukovych's party hit back with their own accusations of dirty tricks. Ms Tymoshenko was jailed for seven years in 2011 on charges of exceeding her authority as Prime Minister in negotiating a gas deal with Russia in 2009. The sentence has been widely condemned as politically motivated. Her main ally is former Foreign Minister, Arseniy Yatsenyuk, who is leading the United Opposition, an alliance between his own supporters and those of Ms Tymoshenko, in the elections.
The Party of the Regions – the largest party in parliament – is seeking to maintain its grip on power with a platform of "stability, economic development and unity".
Both sides are battling widespread cynicism with politics that has even seen some voters publicly auction their ballots on social networking sites. One candidate hoping to profit from disillusionment is the reigning WBC heavyweight champion, Vitali Klitschko. His new party, appropriately called "Udar", which means "punch" in Ukrainian, is running on an anti-corruption and pro-European integration platform.
Opponents have scoffed at the 41-year-old boxer's lack of experience; apart from two failed bids to become Mayor of Kiev his only political experience is a stint on the Kiev city council. But a calculation that such inexperience would prove a hit amongst voters fed up with both Mr Yanukovych and the opposition seems to be paying off.
Recent opinion polls put Udar in second place behind the Party of the Regions with 16 per cent of the vote. Klitschko is not the only colourful candidate. In an era of declining faith in traditional politics, all sides have turned to celebrity tickets to try to bring in the votes. Parties have fielded candidates including a pop diva better known for her low-cut dresses, a retired footballer and also an actor. Whether these stars can bring out the vote is another question. Ukrainian politics is famously raucous and chaotic, and these elections promised to be no exception. All sides were reporting incidents of fraud, ballot stuffing and cyber attacks.
CELEBRITY CANDIDATES
Vitali Klitschko At 41 the heavyweight boxing champion is entering the twilight of his sporting career. He has promised to send corrupt politicians to jail and wants to see Ukraine join Europe.
Taisia Povaliy The President's party parachuted this pop diva into its number two. Povaliy, 47, has conceded politics was not her first calling: "But then I discovered that the people want me to represent them."
Andriy Shevchenko The former Chelsea and Milan striker retired from football this summer and is now heading the party list for the Ukraine Forward party. He said he will devote his attention to sports and health if elected.
Join our new commenting forum
Join thought-provoking conversations, follow other Independent readers and see their replies