Ukraine crisis: Fears for spread of war as peace march is rocked by deadly explosion in government-controlled Kharkiv
Police say they are treating the incident as a 'terrorist act'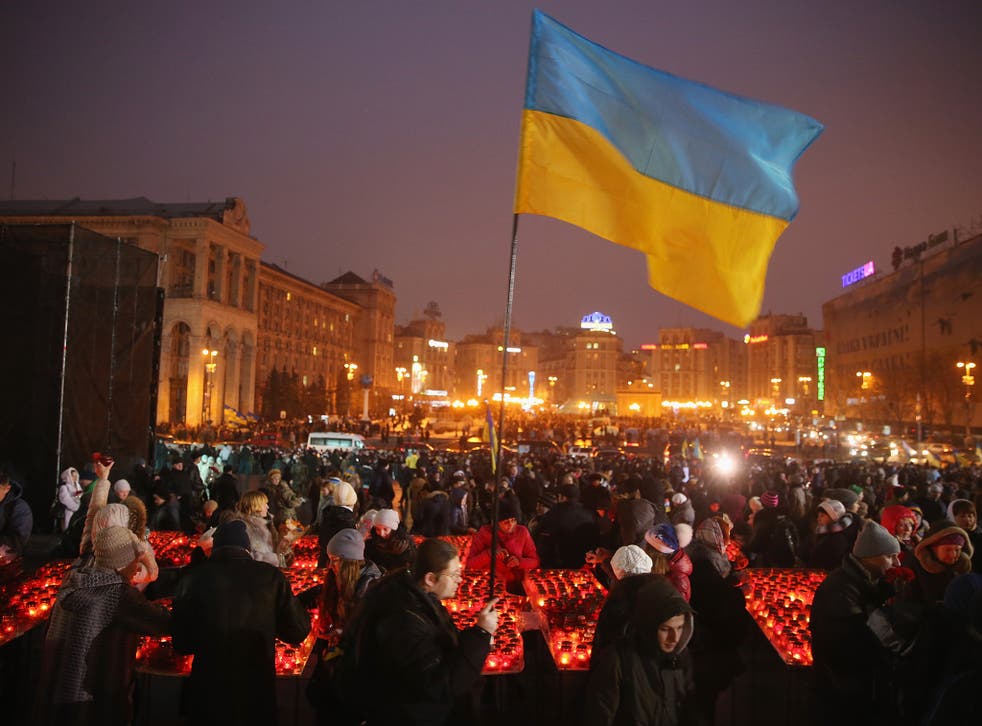 The Ukrainian government has said that a deadly explosion at a peace march in the eastern Ukrainian city of Kharkiv is a worrying sign that the country's civil war could be spreading.
A Ukrainian interior ministry spokesperson confirmed there had been at least two deaths and that another eight people were wounded in the blast, which police are treating as a "terrorist act".
The government said it had arrested four people in connection to the blast who it claimed had been armed and trained in Russia.
Officials said those killed were a policeman and a demonstrator, as several hundred marched on a "memorial Sunday" to mark the anniversary of the Ukrainian parliament's vote to oust the Russia-backed president Viktor Yanukovych.
The incident in the eastern, government-controlled city came while thousands attended a similar "dignity march" in the capital Kiev, organised in part to honour the memory of those killed by sniper fire during protests one year ago.
The attack on Kharkiv, more the 125 miles (200km) from the Ukrainian war zone, represents at least in part the realisation of the government's worst fears that the violence will spread to other major cities.
The city, with 1.4 million people, is the largest in the east and firmly under government control.
President Petro Poroshenko said on Facebook: "Today is memorial Sunday, but on this day terrorist scum revealed its predatory nature. This is a brazen attempt to expand the territory of terrorism."
Meanwhile, government and rebel forces in the country agreed from today to start withdrawing heavy weapons from the frontline in the civil war that has killed nearly 5,700 people since fighting began last April.
As part of a peace deal agreed with assistance from Germany and France in Minsk, 191 prisoners have also been exchanged by the two sides.
It represented the first good news from the war-torn country since an agreement was reached on 12 February.
Join our new commenting forum
Join thought-provoking conversations, follow other Independent readers and see their replies