Ukraine prepares for 'full-scale Russian invasion along border' as violence flares
Wednesday saw the bloodiest day of fighting in almost four months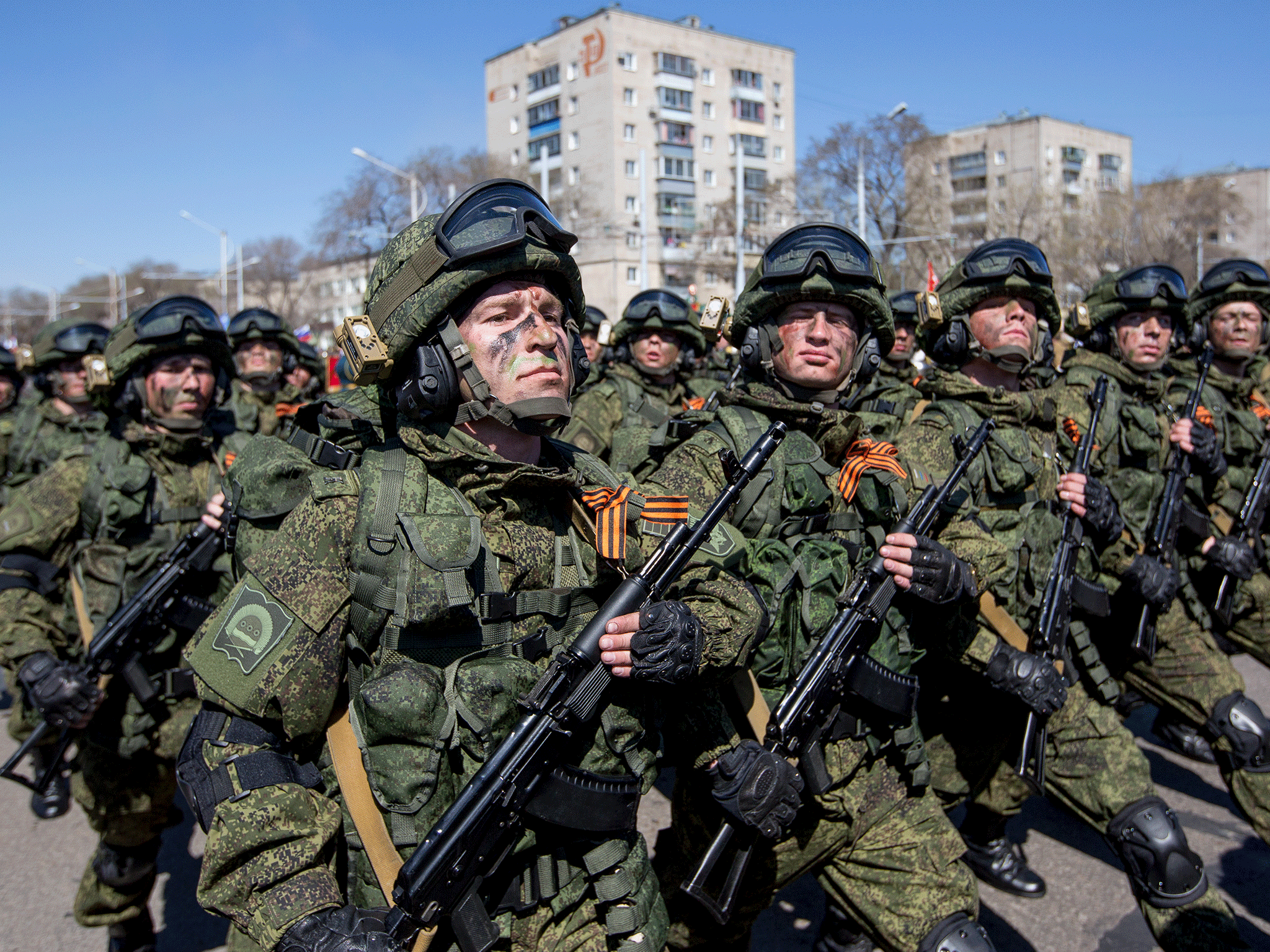 Ukraine says it is preparing for a "full-scale invasion" by Russia in the wake of renewed fighting between separatists and government forces.
Speaking to his country's parliament, the Ukrainian president Petro Poroshenko raised the prospect of "invasion" by Vladimir Putin and warned of a "colossal threat" posed by the escalation of violence.
Russia supports the cause of the rebels in the Donbass region of Ukraine but denies any of its government forces are involved in the fighting.
But Mr Poroshenko said 9,000 Russian troops had been deployed, and said that more could follow after the worst day of fighting in the conflict since February's agreement in Minsk.
Wednesday saw a 12-hour battle involving the use of artillery on both sides, with at least 26 people killed. Ukraine's military officials said it had also suffered 39 wounded, while rebels said that five of their 21 dead were civilians.
In total, the UN says that more than 6,400 people have died in the conflict, but a truce agreed between the two sides with the leaders of Russia, Germany and France had largely held for the past four months.
In pictures: EU politicians banned from entering Russia by the Kremlin

Show all 6
Referring to the flare-up of violence in which rebels reportedly tried to seize the government-held town of Maryinka, Poroshenko said: "There is a colossal threat of a renewal of large-scale military operations."
He ordered his military to be ready "as much for a renewal of an offensive by the enemy in the Donbass as they are for a full-scale invasion along the whole length of the border with Russia". "We must be truly ready for this," he said.
Speaking in Oslo after Mr Poroshenko's comments, Nato's secretary-general Jens Stoltenberg accused Russia of delivering sophisticated weaponry to rebels in eastern Ukraine.
"We have precise information that Russia is present in eastern Ukraine and that it has delivered large quantities of heavy, advanced weapons to the separatists," Stoltenberg told reporters.
"Artillery, anti-aircraft systems, advanced weapons systems. They have supplied more than 1,000 units of this kind to the separatists."
"Russia has a particular responsibility (to end the conflict) because they back the separatists and supply them with heavy arms. They also have forces in eastern Ukraine," Stoltenberg said.
Join our new commenting forum
Join thought-provoking conversations, follow other Independent readers and see their replies