Ukrainian crisis: Shelling continues as Russian tanks roll across the border a day before ceasefire starts
EU leaders have been warned to prepare further sanctions should the ceasefire not hold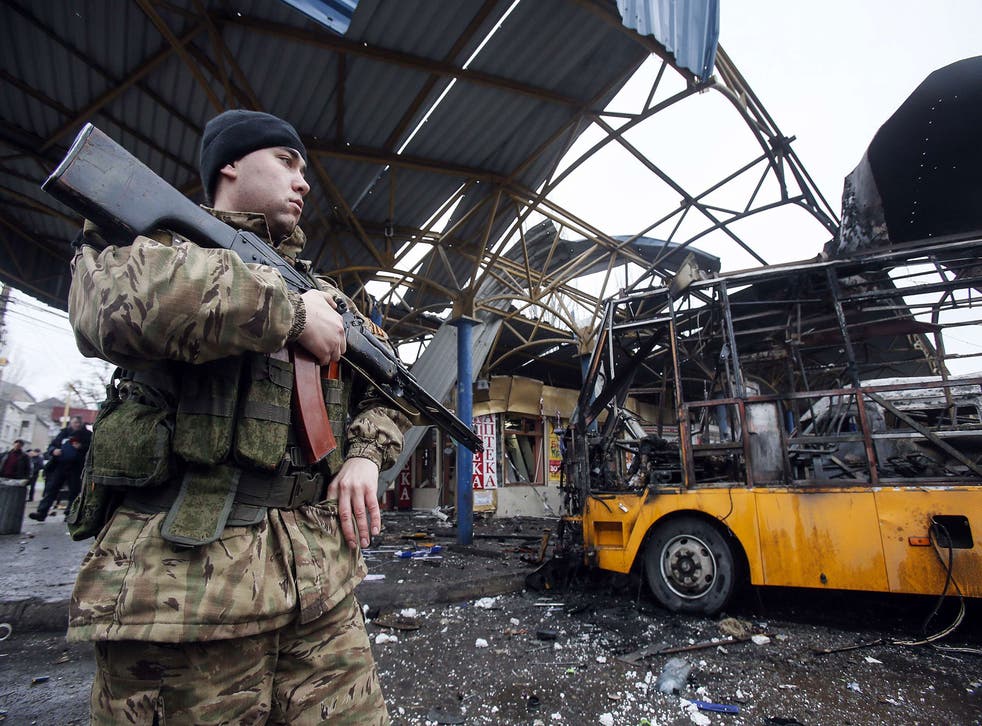 Ukrainians have reacted furiously after Russian investigators claimed they would not return a top political prisoners - as the Ukrainian president claimed was agreed in ceasefire deals.
The news comes as the US announces that it will return the A10 Thunderbolt jet to Europe, in a series of exercises seemingly bolstering NATO's alliance after Russian aggression in Ukraine.
The military posturing came after Ukrainian forces yesterday claimed Russia sent over 50 tanks across its border as shelling continues in the east of the county.
A Kiev spokesperson yesterday claimed that the Kremlin had sent roughly 40 tanks, 40 armoured vehicles and approximately 50 missile launchers.
Last night, shelling was reported in the rebel-held east Ukrainian cities of Donetsk and Luhansk with BBC reporters claiming to have heard more shelling Friday morning.
Both cities are near the front lines where Ukrainian soldiers face off against pro-Russian forces.
Although correspondents claimed shelling was less intense than previous days, the on-going bombardments knock expectations of the already fragile ceasefire agreement.
Yesterday, Russian president Vladimir Putin and Ukrainian president Petro Poroshenko hammered out a ceasefire proposal - which included the withdrawal of heavy weaponry - over tense 16-hour negotiations.
German and French leaders, Angela Merkel and Francois Hollande, who were also present at the talks, welcomed the outcome. Chancellor Merkel remained cautious, but noted that the outcome represented a "glimmer of hope".
Mrs Merkel warned that EU officials have been told to prepare further sanctions on Russia should the ceasefire be broken.
Ukraine crisis: A timeline of the conflict

Show all 23
It is due to come into effect tomorrow at midnight on Saturday, 15 February.
The civil conflict has already killed over 5,400 people and internally displaced almost a million Ukrainians. Almost 13,000 individuals have been injured and 5.2 million are estimated to still live in conflict areas.
Join our new commenting forum
Join thought-provoking conversations, follow other Independent readers and see their replies