Putin is a d**khead' says Ukrainian foreign minister Andrii Deshchytsia
The government official was trying to stem unruly behaviour at the demonstration outside the Russian embassy in Kiev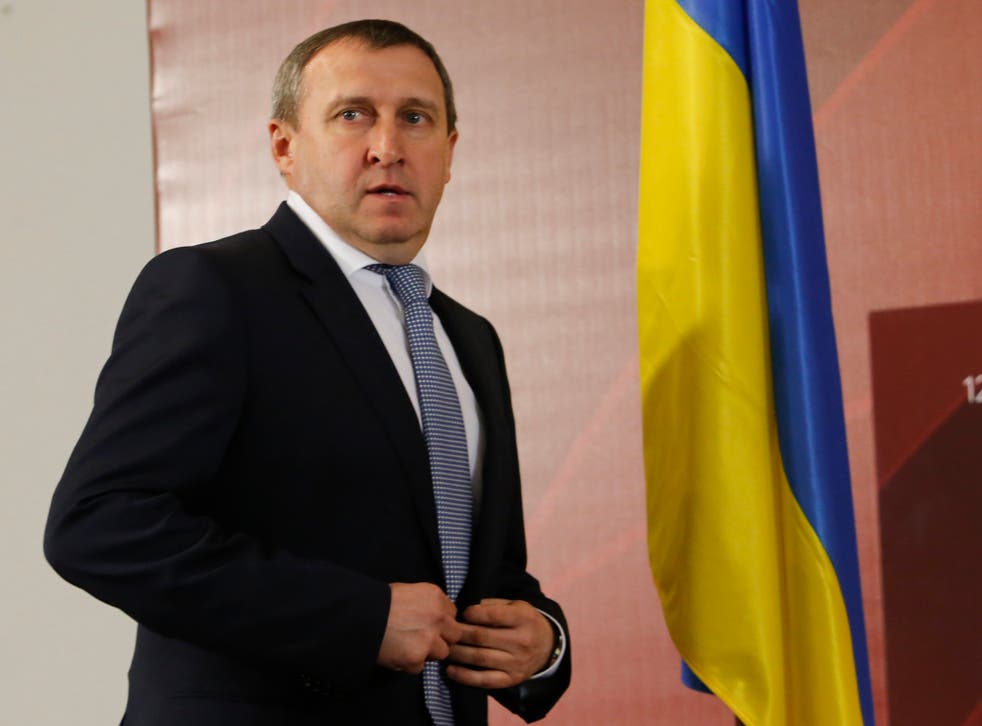 Diplomacy between the Ukraine and Russian governments has been given a knock after the former's foreign minister was heard calling Russian president Vladimir Putin a "d***head."
The remarks, made by Andrii Deshchytsia at a rally outside the Russian embassy in Kiev on Saturday, were caught on camera.
Protesters had swarmed on the Russian embassy - overturning cars and throwing paint and egg missiles – after pro-Russian combatants shot down a Ukrainian military plane in the beleaguered eastern region of Lugansk, killing 49 on board.
Mr Deshchytsia had descended on the protest in the hope that he could quell the escalating trouble, pleading with the demonstrators not to attack the building despite also understanding their concerns.
"Did I say that I am against you protesting? I am for you protesting. I am ready to be here with you and say 'Russia, get out of Ukraine'," he told the baying crowd.
"Yes, Putin is a d***head, yes," he said – a phrase which the horde began repeating back to him, much to his dismay.
"Putin khuilo" - khuilo meaning f***er or d***head - has been a common chant amongst the Ukrainians who feel that Russia has been encouraging the separatist insurgency.
Russian foreign minister Sergei Lavrov saw red at the insult, telling a press conference: "In my opinion, this is not an interior minister but a person conniving in riots and open demonstrations of extremism, moreover with Nazi symbols," he said, referring to swastikas that had been scrawled by some demonstrators.
"As to the person called Deshchytsya, like I said, I have nothing to talk to him about anymore," the Voice of Russia reports him as saying.
Another Russian official, Leonid Kalashnikov, told a radio station: "I can't really imagine how anyone, especially a Russian representative, can sit down at the negotiating table with him after such an outburst."
The demonstration came on the same day that a bomb was reportedly planted outside the government building of Ukrainian president Petro Poroshenko.
The bodyguards of the new leader who disposed of the explosive, which had been stuffed with five grenades and a kilogram of metal bolts.
Join our new commenting forum
Join thought-provoking conversations, follow other Independent readers and see their replies