Thousands march in protest of Austrian face veil ban in Vienna
Demonstrators accuse Government of Islamophobia and sexism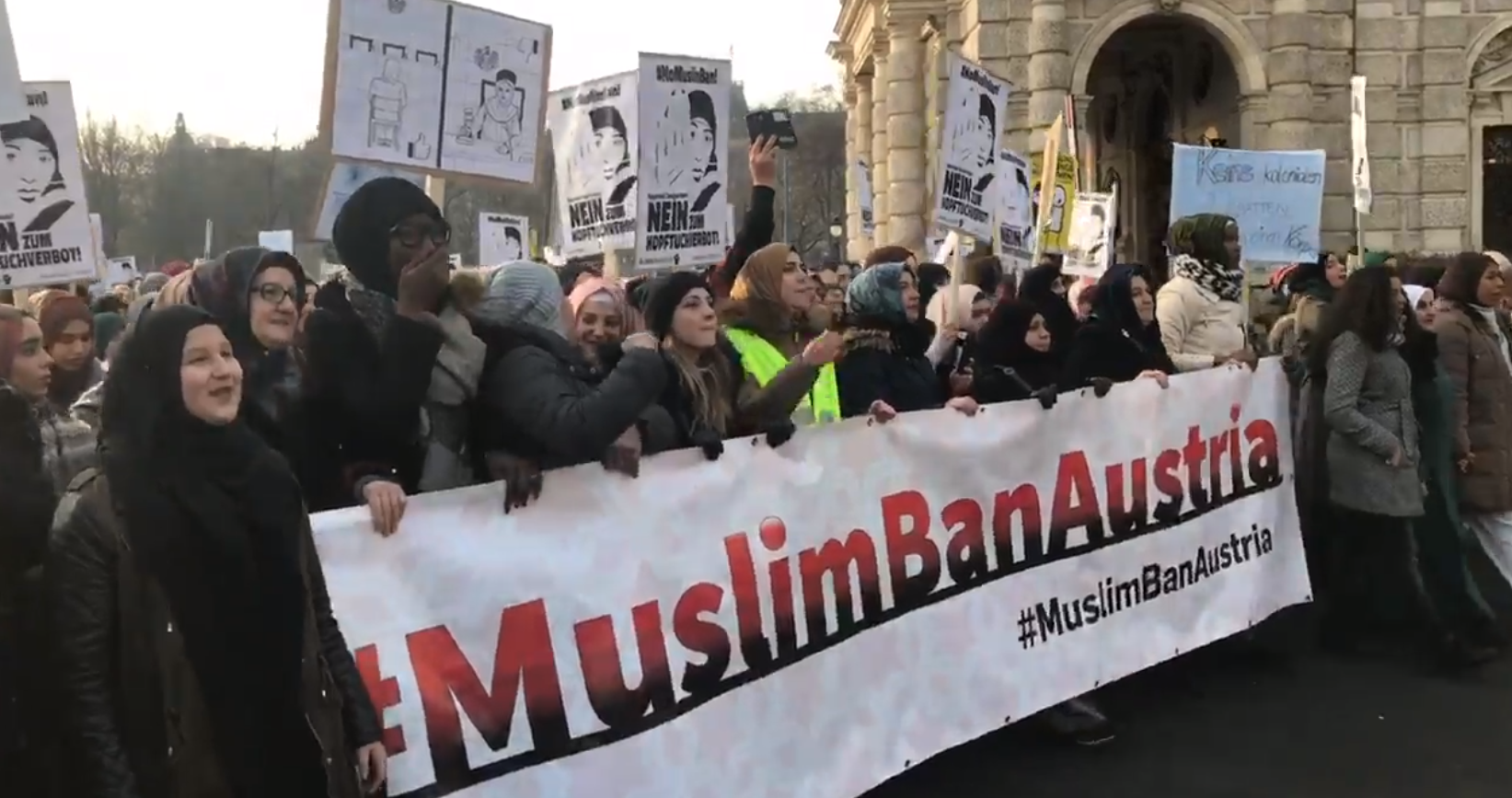 Thousands of people have taken to Vienna's streets to protest new legislation that seeks to ban full-face veils in public.
Accusing the Government of perpetuating Islamophobia and sexism, the demonstrators in Austria's capital also spoke out against increased surveillance powers for police and sustained discrimination against minority groups.
The rally, which was attended by around 3,000 women, was organised by Muslim groups.
"Every woman must be able to move freely in public without harassment and discrimination - no matter what she does or does not wear," one Muslim youth organisation that took part in the protest said in a statement on Facebook.
A new "Integration Law" announced last week will also make a German language and "values" course compulsory for refugees and migrants. It is expected to be introduced in the next 18 months.
Law enforcement officials, including those working for the police and the courts, will also be banned from wearing head scarves.
Politicians said the new measure would make them seem more "ideologically and religiously neutral."
The new law said: "'Those who are not prepared to accept Enlightenment values will have to leave our country and society".
France passed similar measures more than six years ago, and German Chancellor Angela Merkel has also called for a ban on the full-face veil to combat the forming of "parallel societies".
Join our commenting forum
Join thought-provoking conversations, follow other Independent readers and see their replies