Vladimir Putin: Gay people at Sochi Winter Olympics must 'leave children in peace'
The Russian president has told volunteers gay people can feel "at ease" but said they must leave children alone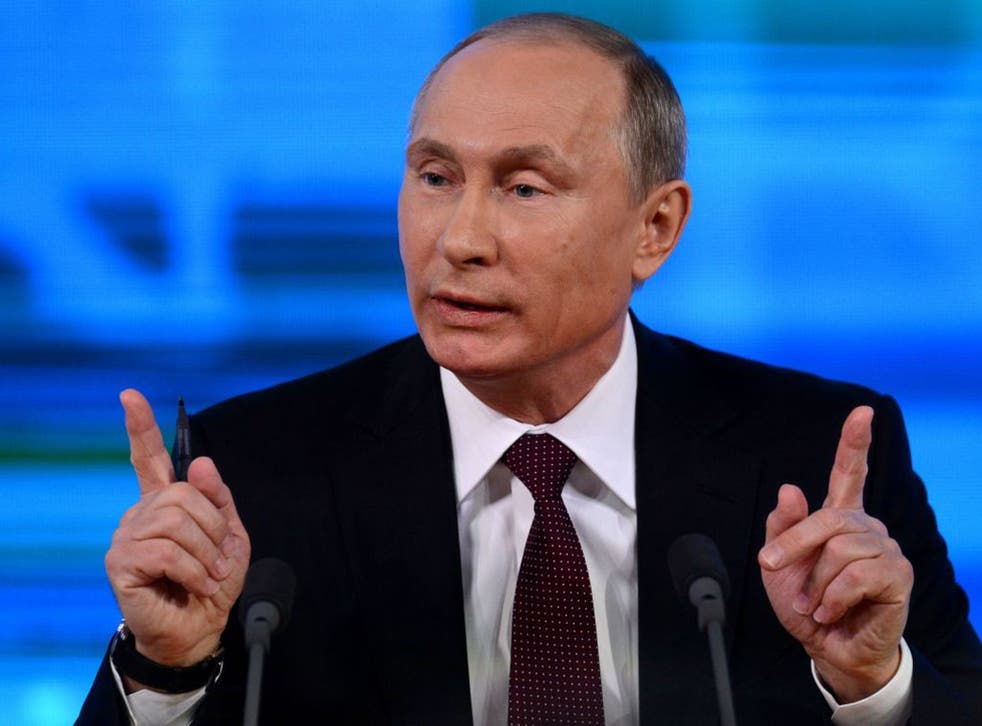 Vladimir Putin has said gay people will not be harassed at the Sochi Winter Olympics and "can feel relaxed and comfortable", but has said they must "leave the children in peace".
The host nation's president passed a law in June prohibiting 'propaganda of non-traditional sexual relations among minors', which has been widely condemned.
"We do not have a ban on non-traditional sexual relationships," Putin has been quoted as saying by Russian agencies three weeks before the event begins. "We have a ban on the propaganda of homosexuality and paedophilia."
He added: "We are not forbidding anything and nobody is being grabbed off the street, and there is no punishment for such kinds of relations.
"You can feel relaxed and calm [in Russia], but leave children in peace please," he said, warning that under the law gay people cannot express their views on gay rights or issues to anyone under age.
Russians considered to be spreading gay propaganda are liable to be fined up to £4,000, while foreigners can be arrested and deported.
Read More:
Following international outcry over the bill, authorities have placed restrictions on the right to protest during the Sochi games, which run 7 February to 23 February.
In December, President Barack Obama announced his decision to represent the United States at the Sochi Winter Olympics with two openly gay athletes, in what was being considered as a clear message to Russia about its treatment of gay and lesbian citizens.
The tennis legend Billie Jean King will represent the US delegation for the opening ceremony and ice hockey player and Olympic silver and bronze medalist Caitlin Cahow, 28, will represent the US for the closing ceremony.
Join our new commenting forum
Join thought-provoking conversations, follow other Independent readers and see their replies