What does Russia's future hold?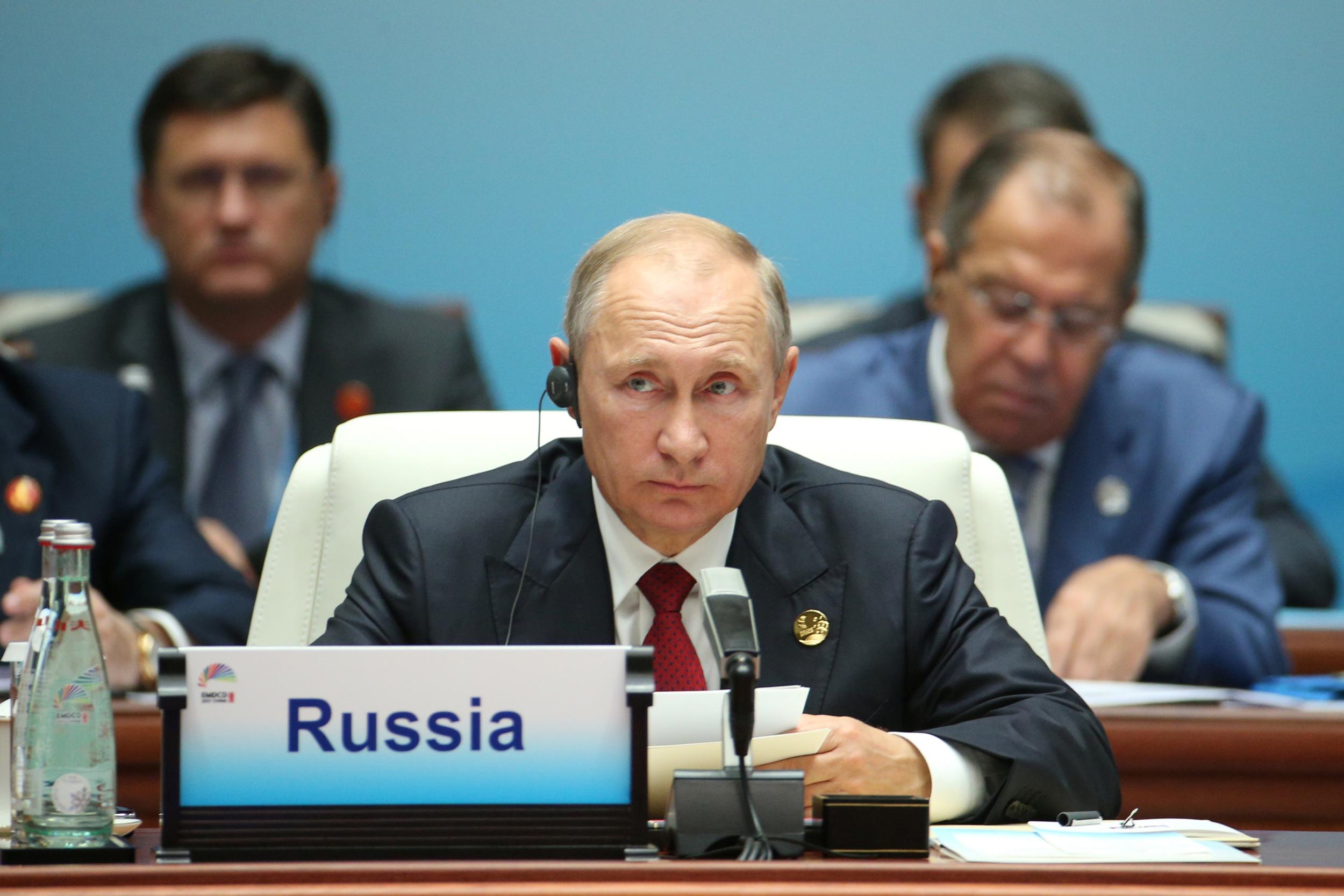 Vladimir Putin has maintained a vice-like hold on the top tiers of Russian power for almost 20 years.
For international observers, the Russian leader is an unfathomable and enigmatic figure, and Russia itself is never easy to read.
Internationally, the country faces isolation and economic sanctions amid crises in former Soviet states.
But Mr Putin retains a remarkable public approval rating of 83 per cent in Russia, officially at least.
Love him or loathe him, since Mr Putin rose through the ranks of Boris Yeltsin's enfeebled government in the late 1990s, Russia has changed beyond all recognition.
One of his early apparent successes was Russia's sudden economic growth after he took power.
Following the economically disastrous collapse of the Soviet Union and the required market reforms under Yeltsin, the new president's administration slashed business rates, renationalised parts of the oil industry and exported oil during a period of rising prices. The results were rapid.
Between 1999 and 2006, Russians' real disposable income doubled. For many Russians, this period of unprecedented growth sealed Mr Putin's reputation as a shrewd politician and he is still remembered for it today.
But what does the Russian leader want now, and how is he going to get it?
This week Russia and the former-Soviet state Belarus embark upon military exercises which European observers estimate could involve as many as 100,000 troops – significantly more than the 5,500 Russian personnel and 7,200 Belarussian troops the Russian defence ministry has said will be involved.
A US military commander has voiced concern that these excercises could be a "Trojan horse". In addition, previous iterations of the manoeuvres heralded Russia's intervention in Crimea.
But the war games are unlikely to provide the "Trojan Horse" for a land grab, as some in the US fear, says Mathieu Boulegue, a research fellow at the Royal Institute of International Affairs.
"Zapad is a routine exercise, so there is no cause for alarm in the sense that Russia will stick to the scenario," Mr Boulegue told The Independent. "Everything they want to rehearse is ready and it's been planned for the past few years.
"But there is a kind of game of hypocrisy with Russia on one side and the West on the other.
"We want to acknowledge Zapad as being potentially threatening, but we don't want to give Russia the chance to brag about its military prowess."
But is the huge military exercise simply a distraction from what Mr Putin is attempting?
US historian Amy Knight, author of forthcoming book Orders From Above: The Putin Regime and Political Murder, and described by The New York Times as "the West's foremost scholar" of the KGB, suggests that recent criticism of opponents by the authorities could be read as preparations for the 2018 Russian presidential election, in which Mr Putin is expected to stand and win.
In June, opposition politician Alexei Navalny, who has previously organised protests against Mr Putin, was arrested, charged with fraud and this week was pelted with sausages at an airport as he returned to Russia from Europe.
"What I see internally is that Putin is nervous about the presidential elections. One might say 'why would he be nervous? He has an over 80 per cent approval rating, and even the municipal elections last Sunday showed that United Russia – the pro-Kremlin, pro-Putin party is dominating and so on.' But I think Putin views things a little differently. He hasn't forgotten, nor have his colleagues, that around the last presidential elections there were mass demonstrations. In 2011, 2012, Navalny actually helped organise those. And it really shook the Kremlin."
Russians are still suffering economically, Ms Knight said. "Real income is going down because their pensions haven't been raised, their wages haven't been raised. People have economic woes they're griping about and Navalny plays into that.
"I would say that the popular support for Putin is deceptive. The turnout last week was 14 per cent – you see a lot of voter apathy. And we might see these protestors out on the street again, so I think the Kremlin is nervous about the elections.
"Putin's game plan right now, internally, domestically, is to send warning signals to his critics," she said.
"Putin is as concerned about what the masses think, and possible unrest, as he is concerned about what he might face internally, at the top, among his elite.
According to Ms Knight, the Zapad exercise is a means of showcasing Russia's international strength and diverts internal attention to what's going on with the West.
"It plays on people's sense of patriotism and makes Putin look like a strong leader," she says.
"I don't think they aspire to militarily control Ukraine, but it's enough for them to try to destabilise the government there and make every effort to prevent Ukraine from joining Nato for example. I think taking over all of Ukraine would be biting off more than they can chew. But I might be wrong," she says.
It is too simplistic to reach into history and read current events as a return to the Cold War. James Nixey, head of Russia and Eurasia Programme at Chatham House, told The Independent: "I certainly do not think that Russia is trying to recreate the Soviet Union. But, and it's a big but, there are elements of the Soviet Union in what he's trying to do.
"The Russians feel protective [of former Soviet states], it's kind of a schizophrenic attitude, because in some ways they see them as kindred, and in other ways they look down upon them and want to control them.
"That is the crux of the tension between Russia and the west right now," Mr Nixey says. "The attitude towards the post-Soviet states is the most salient aspect."
Russia's relationship with the former Soviet states must be seen in the context of Mr Putin's concerns over what he perceives as Nato's encroachment.
"I don't think Putin aspires, practically speaking, to have Nato dissolve," Ms Knight says, "but as we know, the Russians have supported Trump very actively, and President Trump, when he went over and met all the Nato leaders, he basically said he didn't really care about Nato.
"So I think on Putin's wishlist is to have Trump not be impeached, to stay in power and to continue with his luke-warm attitude towards Nato."
Whatever happens in the coming elections, few can imagine Russia without Putin in the near future.
Join our commenting forum
Join thought-provoking conversations, follow other Independent readers and see their replies