Vladimir Putin Q&A trailer: This is how all political events should be publicised
Video: The buildup to the latest Vladimir Putin Q&A has all the trappings of a movie blockbuster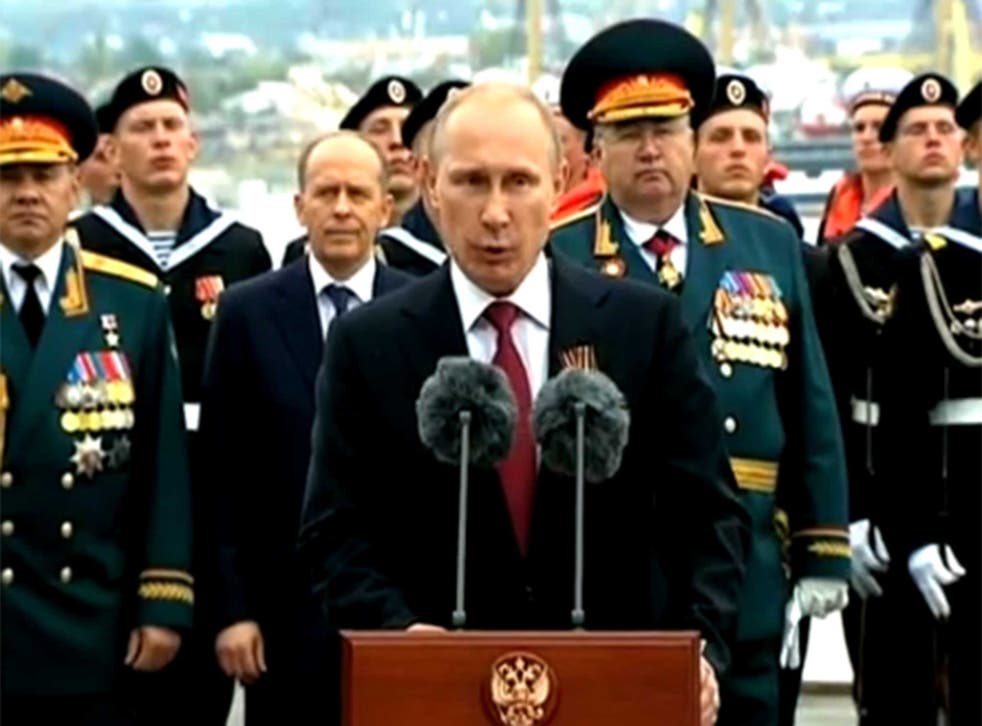 The tired format of PMQs - men jeering, papers waving - is in need of a bit of rejuvenation, and perhaps the latest round of TV debates will do just that.
Yet the British broadcasters and political parties could take a lesson from Russia when it comes to making the most of a political event - even if it is going to be rather formulaic.
President Vladimir Putin is set to sit down for his annual TV Q&A, where carefully-selected questions from the Russian populace are posed to the world's most influential man (well, according to a Time magazine poll anyway).
To gear Russians up for this Putin PR love-in, Russia-24, the state-owned news channel, published a trailer of cinematic-proportions, making the event appear more like a media junket with your favourite film star rather than a man whose penchant for democracy is rather questionable.
Enter warships, fighter planes, flag-waving crowds and the man himself delivering a stirring speech flanked by army men. The video shows Putin meeting with the leaders of Germany and China, and then shows him in a split screen with Barack Obama, the two men sharing a smile amid the tension.
Vladimir Putin's TV Q&A begins at 10am London time (12pm in Moscow).
Join our new commenting forum
Join thought-provoking conversations, follow other Independent readers and see their replies