Vladimir Putin's first tweet congratulates President Obama after White House re-election
Russian President signs bill annexing Crimea as West- Moscow tensions escalate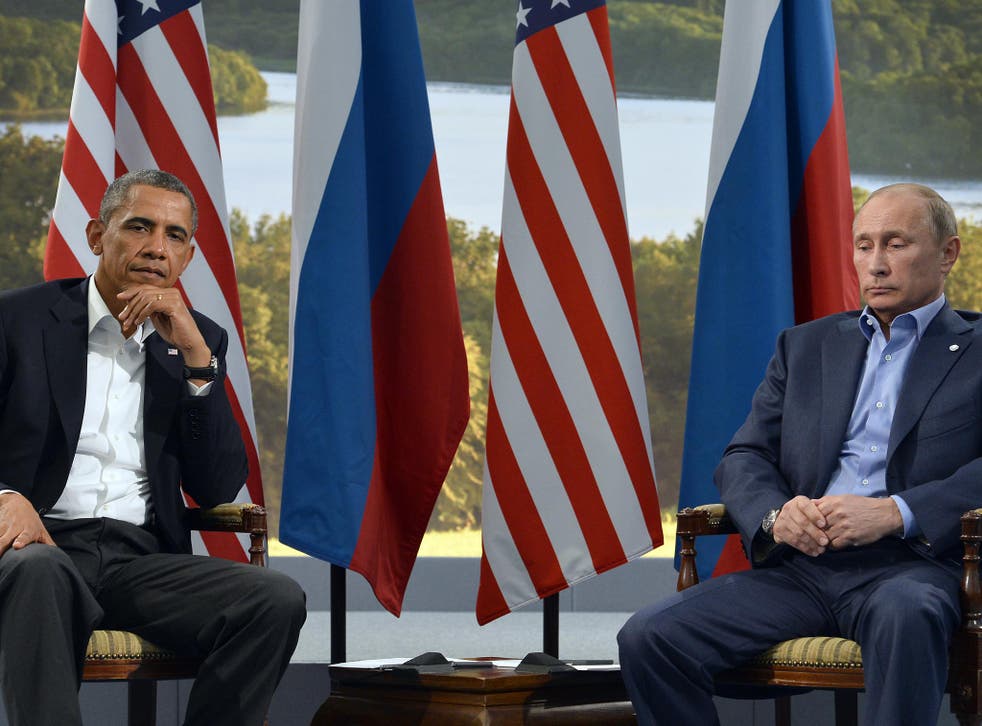 Revisiting your first tweet can be embarrassing, even more so if you're in the midst of an international crisis reminiscent of the Cold War and your name is Vladimir Putin.
The Russian President's first tweet turns out to be a congratulatory message to President Barack Obama after winning a second term in the White House in November 2012.
The tweet is accompanied by a link to the Kremlin's official website in English where the Russian President hails the "results obtained in developing Russian-US relations" in recent years.
In the statement, Mr Putin calls for increased co-operation between the US and Russia to ensure "the world's stable and secure development" and hopes to continue working together on a bilateral agenda.
The account describes itself as "the official Twitter channel for President of the Russian Federation. Tweets from President are signed #VP". It has followers 72.3 K but it's not verified.
Mr Putin's hopes for cooperation seem to have evaporated amid the worst standoff between the West and Russia in the wake of the Crimean referendum.
Earlier today, the Russian President signed a parliament-approved bill completing the completing the annexation of Crimea from Ukraine. Meanwhile, Russian Prime Minister Dmitry Medvedev warned Ukraine owes $11bn under a treaty which provides the country with cheap Russian gas.
Yesterday, President Obama warned Russia's key oil and energy sectors would be targeted next if it goes any further into Ukraine, after imposing a fresh round of sanctions on Mr Putin's inner circle.
On Thursday, Twitter rolled out a new feature allowing users to track their first to celebrate its eighth birthday. Oh, the irony.
Join our new commenting forum
Join thought-provoking conversations, follow other Independent readers and see their replies