Vladmir Putin admits supporting President Assad in Syrian civil war
Russian President did not rule out the possibility of direct military involvement in the region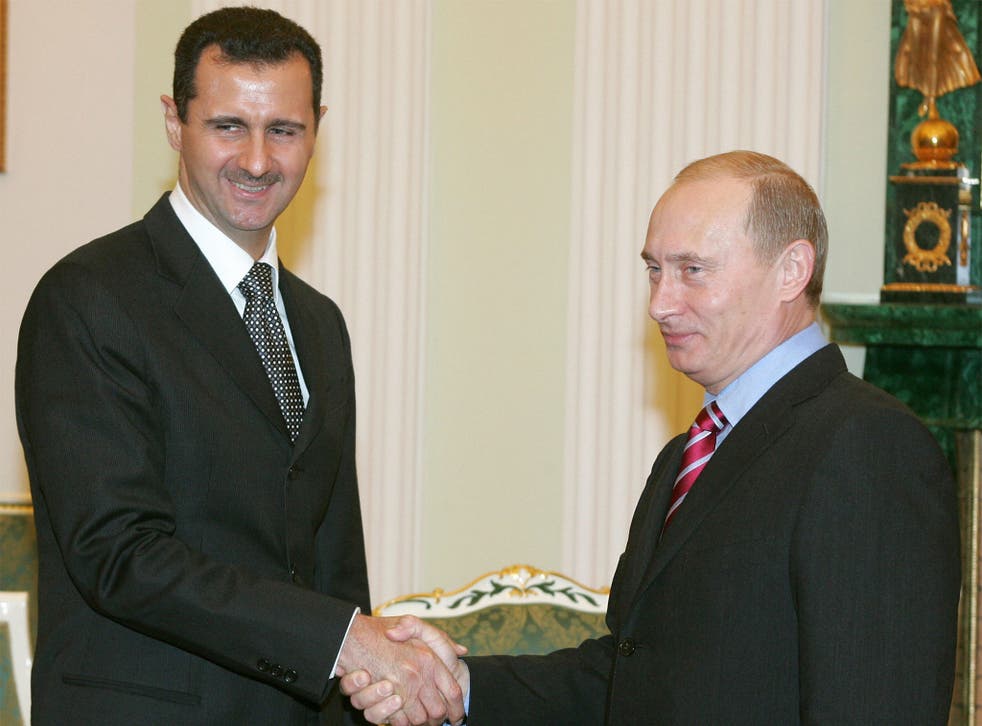 The Russian President Vladimir Putin has given his biggest admission yet on the extent of Moscow's involvement in the Syrian civil war – saying "serious" training and equipment are being provided to the Syrian army by Russia.
He also did not rule out the possibility of direct military involvement in the region, instead calling rumours of Russian troops on the ground "premature".
The rumours have been fanned by videos released by Syrian state television appearing to show troops shouting in Russian and a Russian armoured vehicle.
Putin's support for Syrian president Bashar al-Assad is also well-known. The Russian premier has used his UN veto to block action against the regime, despite it being accused of using chemical weapons on civilians by Syrian doctors and investigated by international organisations.
Assad's regime has also killed more civilians than its terrorist opponents Isis in a civil war which has seen 250,000 people die, reported the Daily Telegraph.
As such, much of the international community aside from Russia has said that Assad has no place in Syria's future.
Yet Putin has positioned himself as a fighter "against terrorism", having supplied arms to the Syrian regime for some time but now claiming this is to combat dangerous opponents to it.
"[...] We are already giving Syria quite serious help with equipment and training soldiers, with our weapons," the state-owned RIA Novosti news agency quoted Mr Putin as saying at an economic forum in Vladivostok.
"We really want to create some kind of an international coalition to fight terrorism and extremism.
"To this end, we hold consultations with our American partners - I have personally spoken on the issue with US President Obama," the news agency reported him as saying.
As recently as May this year, however, President Obama said at the Camp David summit that if evidence of chemical weapons use such as chlorine was confirmed by the US, Russia would be under pressure.
The Guardian reported Mr Obama as saying the US would then "reach out to patrons of Assad like Russia to put a stop to it."
The possibility of Russian military involvement is being downplayed by Moscow, however. An Israeli newspaper, Yedioth Ahronoth, said Russia could be about to deploy "thousands" of troops to Syria to set up an airbase to launch air attacks against Isis, according to the Daily Telegraph.
But Russian analysts said the Yedioth report was inaccurate, saying Moscow did not want to repeat the US' mistakes in Iraq and was currently busy dealing with Ukraine.
Join our new commenting forum
Join thought-provoking conversations, follow other Independent readers and see their replies